International travelers will enjoy a 30 day no visa stay in popular tourist destination Phu Quoc Island under a new government decision that takes effect on March 10.
The visa waiver policy is part of decision No. 80 signed by Prime Minister Nguyen Tan Dung on December 27 to support local authorities' plan to transfer the island into an economic zone.
Accordingly, foreigners or Vietnamese holding foreign passports who visit Phu Quoc will enjoy exemption for entry, exit, and transit visas up to 30 days.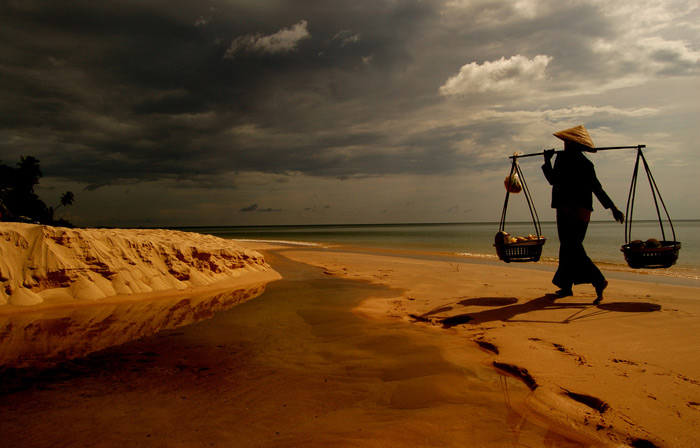 The new visa waivers will be also applied to foreigners or Vietnamese holding foreign passports who transit at any airport or seaport on their way to Phu Quoc Island, according to the decision.
Also under the decision, investors in any sector will be granted most favorable policies pursuant to the regulation on industrial zones, export processing zones, and economic zones.
To help ease the electricity shortage on the island, where diesel generators provide most of the power, an undersea electric cable from Kien Giang's Ha Tien town to Phu Quoc Island is under construction. The power project is slated for completion in 2014.
A district of the southern Mekong Delta province, Phu Quoc Island has a total area of 574 square kilometers and a permanent population of approximately 85,000. In 2006, Phu Quoc was recognized as a World Biosphere Reserve by UNESCO.