Effective

recruitment of foreign English teachers
Unlimited recruitment of foreign English teachers, searching for candidates with good qualifications faster. Find the most suitable person, with the freedom to hire whenever and whoever you want, at a low cost.
20.000+ CV
Over 20,000 foreign teacher resumes
150.000+ ACCESS
There are over 150,000 job seekers visiting every month.
400+ APPLY
There are over 400 job applications sent to recruiters every day.
Quick access. Cost and time-saving recruitment.
With our job posting service for foreign teachers, you can search and connect with high-quality foreign teachers. Employers will receive regular and enthusiastic support throughout the service.
Easy job posting, only takes a few minutes
Quick access to over 20,000 foreign teachers
Free package of CV viewing, VIP newsletter and Banner

HOT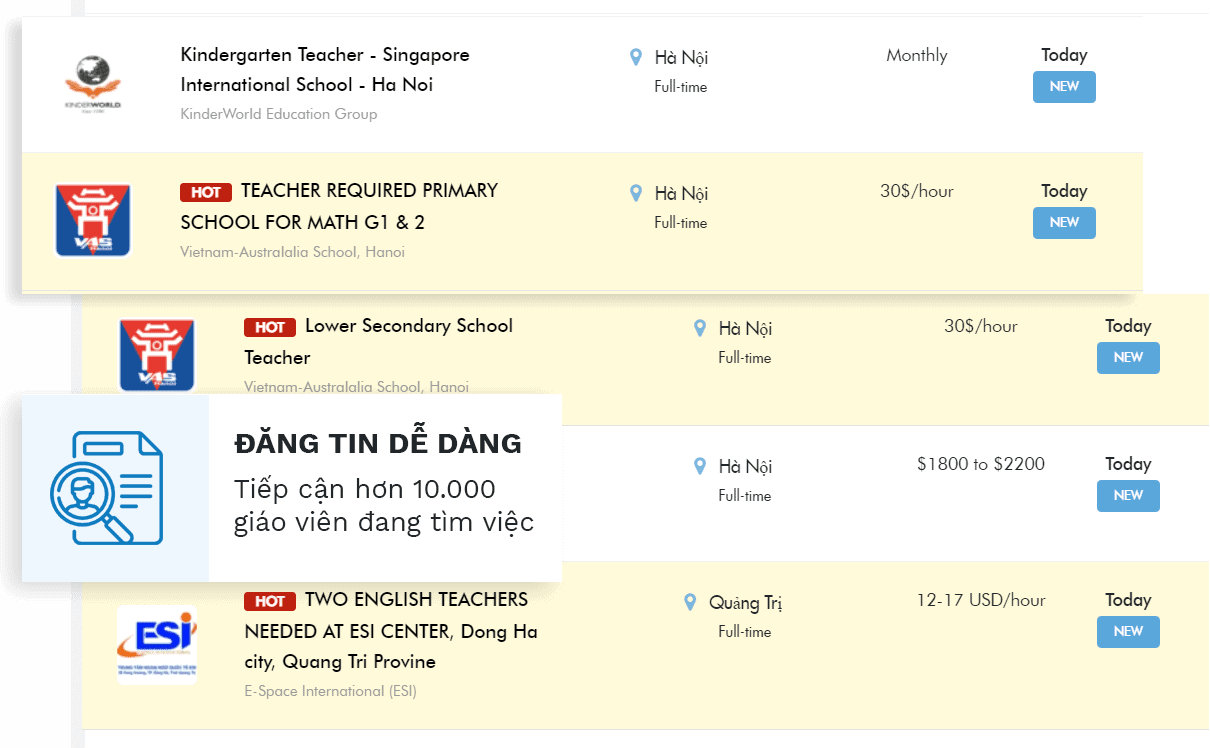 PROMOTION
Register today and take advantage of our exclusive offer! By signing up now, you will receive an amazing discount of 15% OFF on all packages available at VTJ.
Contact Us
FEATURE OF SUGGESTING
SUITABLE

CANDIDATES
The feature of suggesting suitable candidates helps employers quickly find profiles that match the recruitment requirements for that position. This helps employers optimize their recruitment time and increase recruitment effectiveness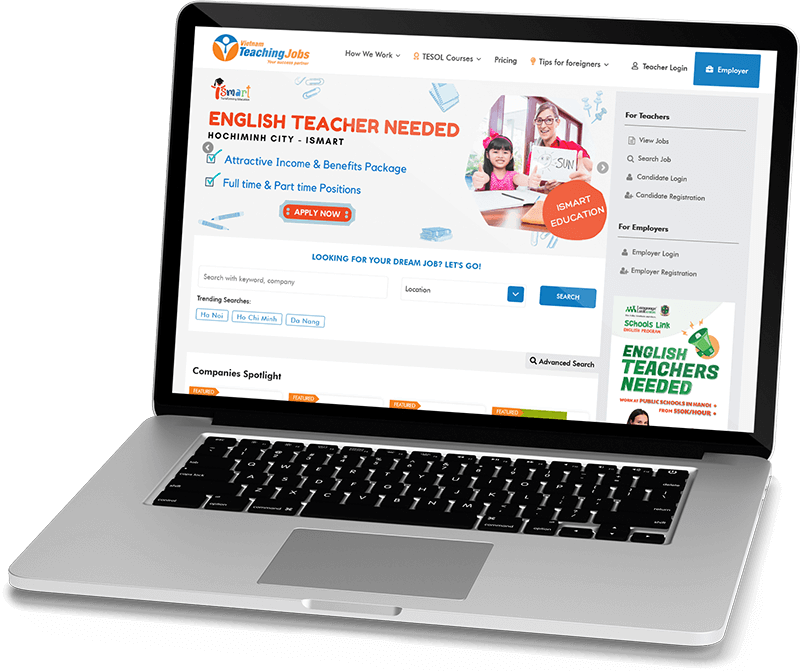 QUALITY FOREIGN TEACHERS DATABASE
Commitment
to the best quality foreign teacher CV
in Vietnam
The foreign teacher database is not only available in Vietnam but also from many other places around the world such as the UK, US, Australia, Canada, South Africa,… We guarantee that the quality of teacher CVs on Vietnam Teaching Jobs is the best.
Diverse foreign teacher data sources
Connect employers with quality teachers
Save recruitment time and costs, ensuring the quality of company personnel

HOT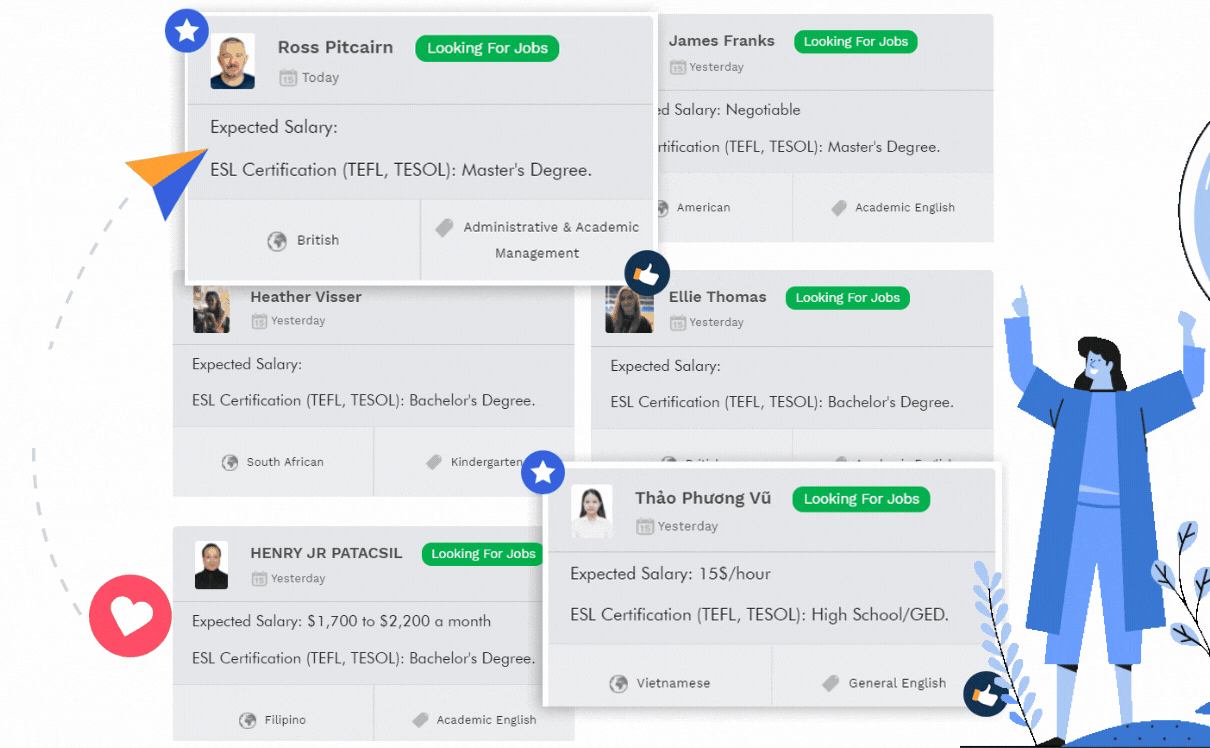 Do you need assistance?
Please contact us at
+84 913-525-225
for advice on our RECRUITMENT POSTING services