Vietnam is the promised land of countless opportunities to work as an English teacher. When teaching English in Vietnam, you will have interesting experiences with culture and lifestyle, especially if you come from a Western country.
Previously, Vietnam Teaching Jobs published articles about updating the salary of expat teachers in Vietnam before and after the epidemic. In this article, we will bring the latest information on the predicted average salary for teaching English in Vietnam.
Related articles:
How to negotiate your salary in Vietnam?
Documents to teach in Vietnam legally
What you need to start teaching English in Vietnam
If you have never taught English before, this article will be a good start for you. Although many people think that to qualify to become an English teacher in Vietnam, one needs a relevant bachelor's degree or an English language focus, the truth is that it is not a thing at all. mandatory event.
On the contrary, other factors such as pronunciation, grammar background, passion for teaching, and ability to work with children, … are very important things to start teaching English in Vietnam.
Conditions to become an English teacher in Vietnam
Bachelor's degree, or more than 5 years of teaching experience

Be a native of the UK, – United States, Australia, Canada, Ireland, New Zealand or South Africa. If you do not meet this criterion, you will need to earn your teaching certificate (TEFL, TESOL, CELTA) and other English certificates such as IELTS or TOEFL,…

Previous teaching experience.

Love children or have classroom management skills, communication skills, communication skills, presentations,…
>>>Read more: Which documents do I need to teach English in Vietnam legally?
>>>Read more: Teaching English in Vietnam: The Complete Guide & How to Get Started?
Average salary when teaching English in Vietnam
Vietnam is an ideal place for you to start your English teaching career while experiencing life in a country with many beautiful natural scenes. Because the cost of living is quite low, the salary you earn can help you live extremely comfortably.
With this average salary, you'll also give yourself plenty of time to travel and explore the nooks and crannies of this beautiful country, while also participating in fun, authentic local activities. 
| | |
| --- | --- |
| Type of institution | Salary |
| Public Schools | 1500$ – 2000$/ month |
| Private Language Schools | 1150$ – 1800$/ month |
| International Schools | 1900$ – 2300$/ month |
| Universities | 895$ – 2200$/ month |
| Private English Lessons | 15$ – 60$ /hour |
The salary for an English teacher in Vietnam in 2023 can range from 27 million VND ($1100) to 51 million VND (2200$) per month. Nearly a year after the pandemic, English centers and schools have gradually recovered financially and in revenue, so the average salary of expat teachers has also been raised.
There are a few factors that affect your salary. Schools located in larger cities like Ho Chi Minh City and Hanoi will offer higher salaries and benefits than schools in the province. The more experience and qualifications you have, the higher your salary will be. Finally, different types of institutions and institutions offer different salaries and benefits. Here are a few examples of salaries at some teaching places in Vietnam:
Salary and benefits package when teaching at a public school
Teaching at a public school in Vietnam can often be an exciting experience for new teachers. Even if the workload is not too high, the large number of students in a class will make you feel a bit overwhelmed. However, some people argue that this makes teaching much more enjoyable.
Students in Vietnam are very respectful of their teachers and some classes can have 50 or more students. This can be a challenge for teachers who are used to small classes, especially if they are not yet effective with maintaining the interaction and participation of a large group of students. When teaching at these places, teachers are entitled to a salary of 1500$ – 2000$/ month when working during the day, 5 days a week. Public school teachers are also entitled to paid leave. Typically, high schools require teachers to have a diploma or standard teaching credential like TEFL if they have no prior experience in the industry.
>>>Read more: Teaching in Vietnam: Schools vs. English centers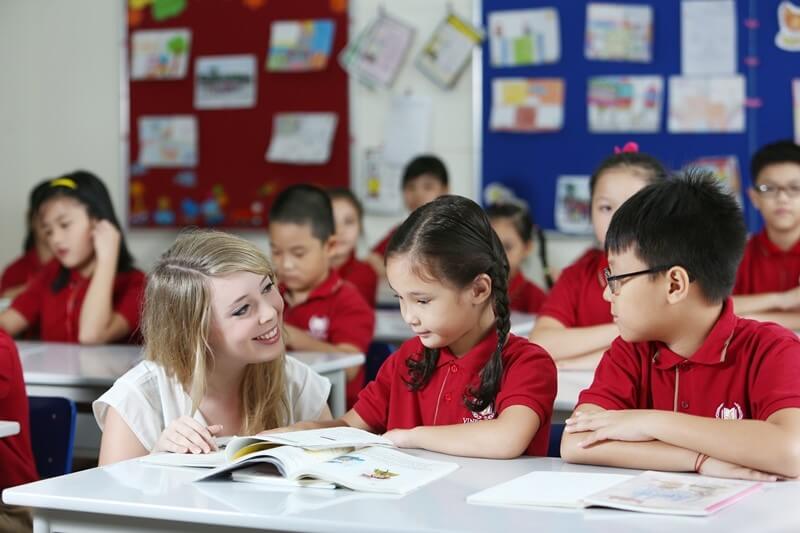 Teaching English in Vietnam salary and benefits
Salary and benefits package when teaching at a private language center
This is where the majority of English teachers choose to work and stay. These teaching jobs are often quite popular, especially in big cities like Hanoi or Ho Chi Minh City, simply because of the large demand for English learning by students in these places. Large centers often have strict requirements for teaching certifications such as TEFL or TESOL. However, most of the time they allow you to get in first and at the same time acquire this certificate for a certain amount of time.
You can still get a job at an English center without previous teaching experience, as long as you meet the other criteria they set. Language centers are mainly for children after school, and the most common age group is 5-16 years old. Classes at the English center usually take place in the evening or on weekends, roughly outside office hours.
These centers are often chosen by foreign teachers because they provide excellent training and support to staff. Depending on the number of hours worked, you can earn a salary from 1150$ – 1800$/ month.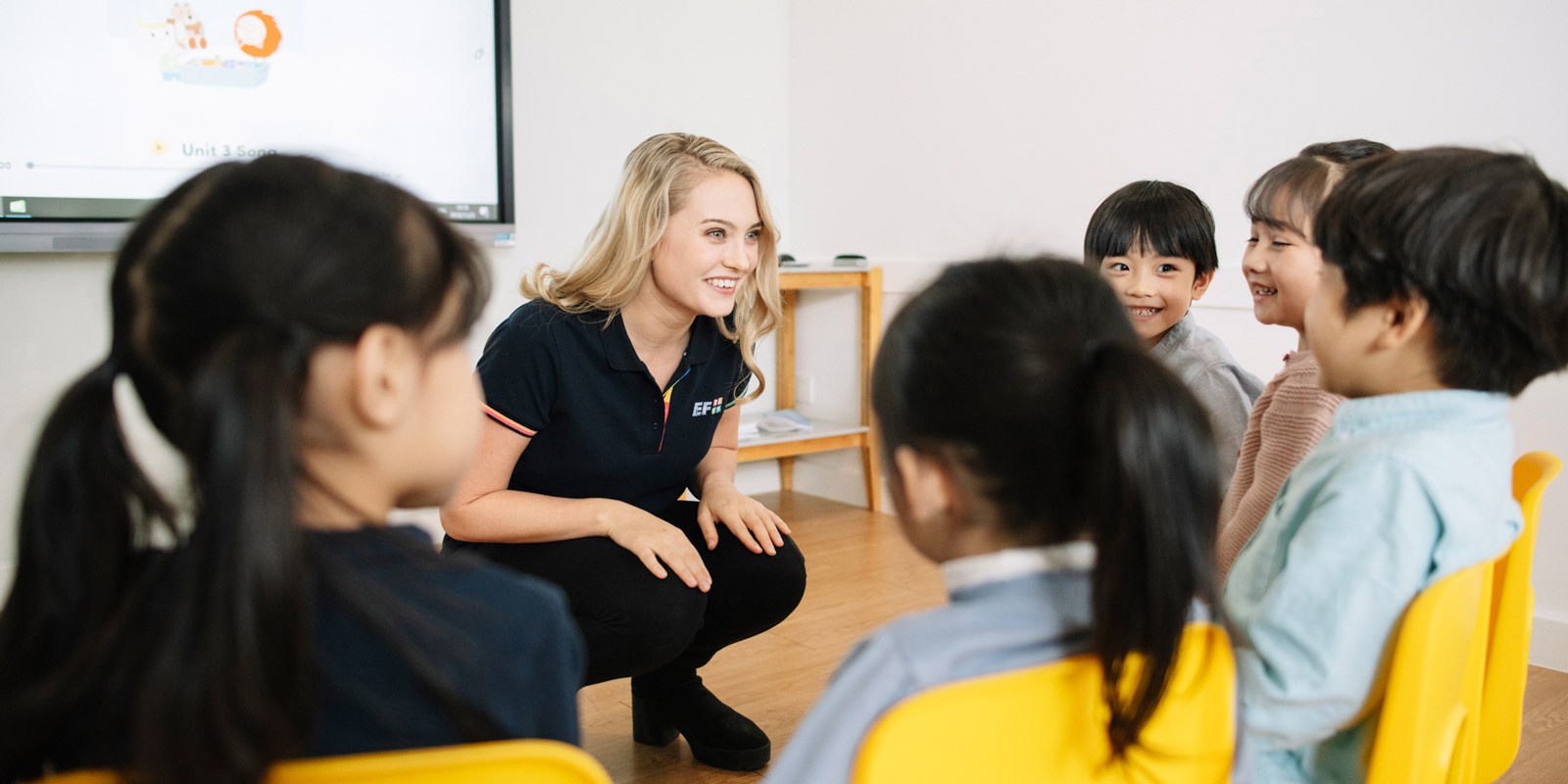 Salary and benefits package when teaching at a private language center
Salary when teaching English at an international school in Vietnam
International schools are where children of well-to-do families in Vietnam attend. The fees of these schools are always from high to quite high, so the salary of the staff here is also proportional. These schools have smaller class sizes, as well as excellent environments and facilities. These schools often let their students follow an international program, quite like schools in the US or UK.
Getting accepted to work at international schools is not always easy. The requirements for foreign teachers to start teaching English here are also much stricter than in other places, no matter how big a center or public school is. They often prefer candidates with extensive experience and solid expertise. If you meet these criteria, you will have a salary from 1900$ – 2300$/ month and be able to enjoy other attractive remunerations that are designed exclusively for their employees.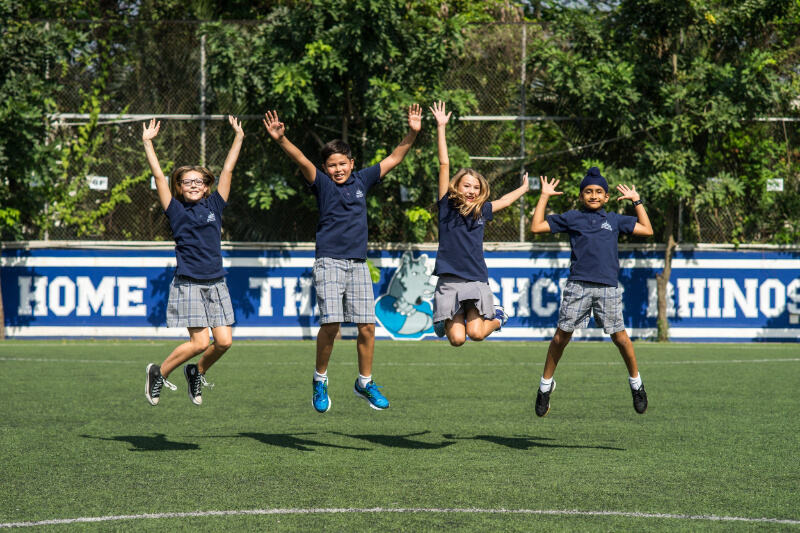 Salary when teaching English at an international school in Vietnam
Salary when you are a university lecturer in Vietnam
Although universities in key cities will often want Vietnamese teachers with advanced degrees and experience, many universities still choose to hire foreign English teachers. Here, students are more conscious and focused on learning so the teaching experience will be very different. Working time is during the weekdays, and the salary will range from 895$ – 2200$/ month depending on your workload and responsibilities.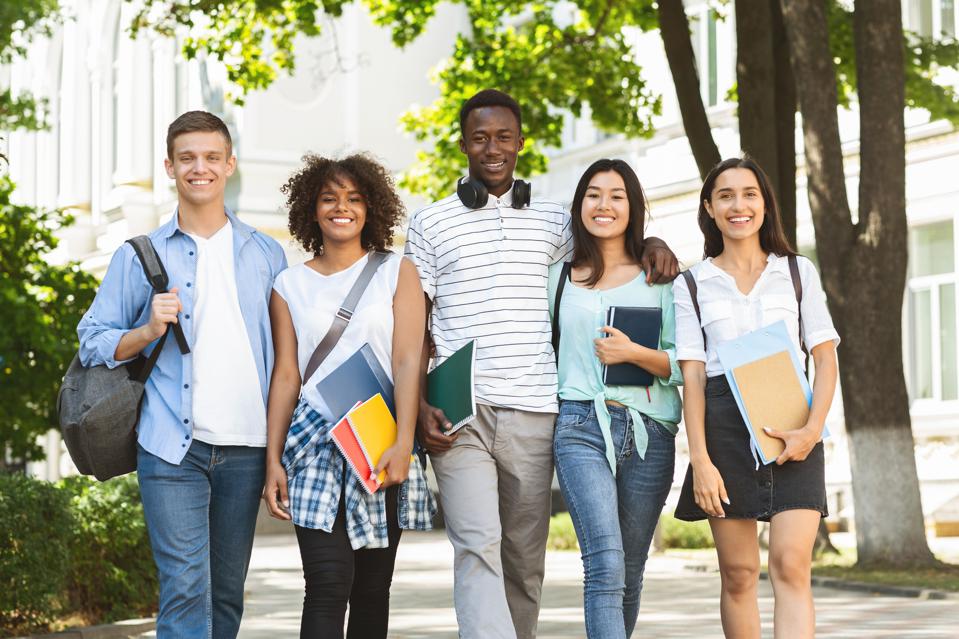 Salary when you are a university lecturer in Vietnam
Teaching English in Vietnam: Private tutoring
If you don't like the above jobs and are a freelancer, try private tutoring. You can go to a student's house or to a coffee shop to teach English, and charge by the hour. Some teachers often choose to do these part-time jobs in addition to the hours they have at English centers or other schools. The price of tutoring by expat teachers by the hour ranges from 400,000 – 1.4 million VND/hour ( 15$ – 60$ /hour).
If you are good at promoting yourself and being able to accept the instability of income sources, this could be a great choice. Whether you're doing this as a side job or full-time, you still have the opportunity to earn a really good salary while teaching English in Vietnam with a private tutor.
The best places to teach English in Vietnam
The best place is the one that makes you most comfortable financially, opportunistically, and in terms of work environment, and will depend on your personal interests and goals. Here are a few of our suggestions:
Ho Chi Minh City: This is Vietnam's largest city and a popular destination for first-time expat teachers to Vietnam. It has countless teaching opportunities because people here have a great need to learn and use English.

Hanoi: As the capital of Vietnam- also a great place to soak up the local culture.

Da Nang: This coastal city is located in central Vietnam, famous for its golden sands and splendid beaches. Many people choose Da Nang as their destination to live and work because of the low standard of living and extremely beautiful nature with the perfect blend of mountains and sea.

Ha Long Bay: known for its stunning natural beauty and a popular destination for tourists. There are many opportunities to teach English here, especially English for tourism.

Nha Trang: This coastal city is located in the South of Vietnam and is also one of the places that attract a lot of tourists. More and more teachers choose to stay here when coming to Vietnam to live and teach English, and the number of English centers in Nha Trang has also increased significantly in recent years.
Where to find ESL Teaching jobs in Vietnam?
If you are urgently looking for a teaching job in Vietnam but do not know where or how to apply, you can take a look at our website: https://vietnamteachingjobs.com.
There are plenty of teaching positions in Vietnam that you may like (both full-time and part-time) with attractive benefits such as accommodation and transportation allowance, a high salary, an approachable and friendly working environment, etc. Make sure that you create your resume and upload your CV and documents so that you can apply for the job easily
In addition, you can join some groups for expats on Facebook here to get more detailed information about the reality of the Vietnamese lifestyle and culture, or click here to learn about the cost of living in one of the most vibrant city in Vietnam.