Unfortunately at some time or other, you will need the services of a medical facility in Hanoi – so whether this is a simple stomach bug that you can't shake off or a fall from your motorbike, it is best to be prepared and know exactly where to go when the need arises. 
Hospitals and Clinics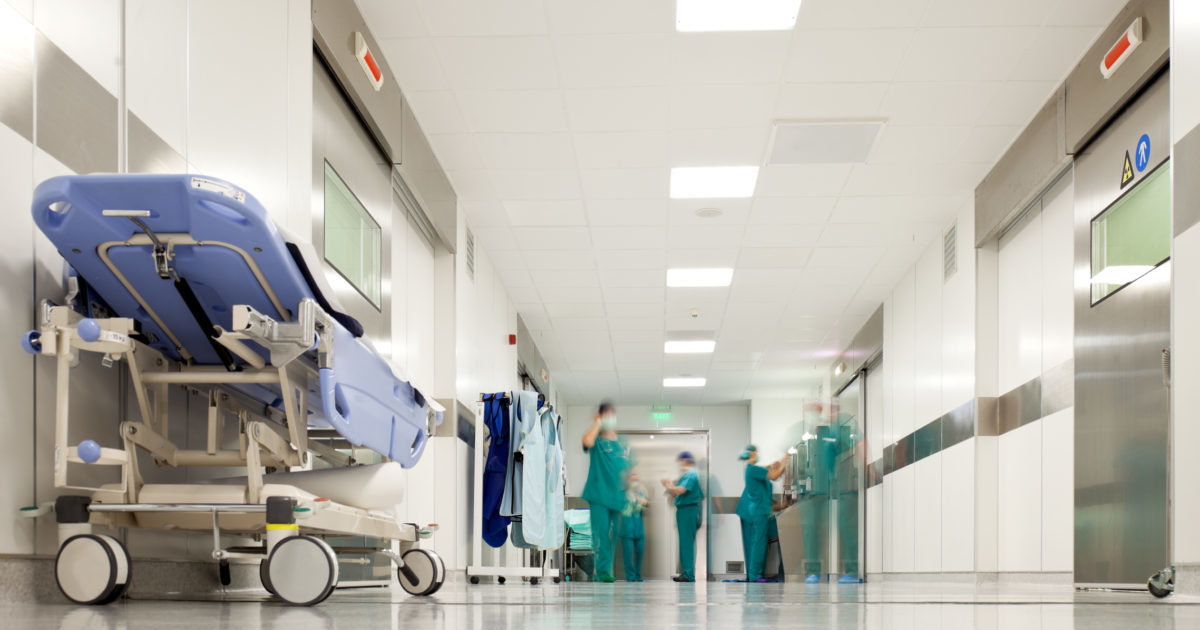 Healthcare in Hanoi: Hospitals and Clinics
In general, healthcare facilities are split into two – clinics or hospitals. Unlike the West where there is a distinct difference between the two, in Vietnam they are more or less the same, with the main difference being that hospitals work twenty-four days a day seven days a week, whilst clinics typically close after work hours and are often closed on a Sunday. As a result, when someone suggests that you go to the hospital for something there is no need to be in a panic – this does not mean that you have a really serious case which needs emergency treatment! 
Public Hospitals
Within the category of hospitals, there are two main types – public and private. 
The public hospitals are much cheaper and are generally much more crowded with much less English spoken. As a result, most expats will go to private hospitals which have much higher prices and more chance of finding someone who is able to speak English. However, if you do not have insurance for any reason then the public hospital is worth considering. 
Bach Mai Hospital – This is one of the largest and most renowned public hospitals in Hanoi. It has a very comprehensive range of medical services although you do need to be prepared to wait as it can be crowded and there is typically a language barrier. It does not provide the best facilities e.g. if there is overcrowding then you have to share a hospital bed! – However, if you are on a very limited budget and you have a minor illness then this is worth considering. 
Private Hospitals
In the private hospital sector, the most popular hospital in Hanoi is the very large Vinmec International Hospital.
Vinmec International Hospital – this has very up-to-date facilities and offers a very wide range of services : 
Specialized Departments – Vinmec Hanoi offers a variety of specialized medical departments, including cardiology, oncology, neurology, orthopedic etc. 
Emergency Service -: The hospital has a well-equipped emergency department that operates twenty four hours a day seven days a week providing immediate medical attention for critical cases.
General services -Doctors at Vinmec Hanoi are a mixture of nationalities, with most people there speaking a good level of English. 
International Clinics:
As with the hospitals, there are two levels of clinic – the ones catering for the expats and those catering for everyone. 
Family Medical Practice – This is a very popular international clinic which has foreign doctors, however, it is aimed specifically at the international community who have good insurance. Thus charges are in dollars instead of Vietnamese dong and prices are extremely high. 
They offer general medical consultations as well as specialized services such as paediatrics, gynaecology, dermatology etc. 
Family Medical Practice is well known for its vaccinations and Travel Medicine – so this may be somewhere to consider if you need an unusual travel vaccination. : 
Family Medical Practice is extremely responsive to phone calls, WhatsApp messaging etc. so it is very easy to make an appointment and it is usually possible to see someone immediately. 
Dr Binh 
Dr Binh caters for locals as well as expats and has extremely reasonable prices making this your best bet really for simple things like a persistent stomach bug if you are on an emergency only insurance. 
It is important to note that although the clinic is open during lunchtime, no one is actually working so it is advised to go early in the morning so that you do not get caught with waiting for results until after the long lunch break. The whole place is closed on a Sunday. 
It offers both general practice as well as specialised services and although not all doctors are terribly fluent in English you are able to get by. 
It is important to note that you can get a discount on the doctor consultation fee by installing and using the Dr Binh app from which you can make your appointment and which in turn displays your results – which is a very useful thing as you can then show your doctor back home if needs be.
Payment 
Visitors to Ethiopia on travel insurance 
If you have traditional travel insurance then you most probably need to pay in advance when you are at the clinic/hospital ( unless it is something serious and you are hospitalised – in which case the hospital will typically phone your travel insurance and arrange everything for you ) All hospitals and clinics accept both cash and card payments. 
It is important that you get all of your receipts stamped in order that they can be verified – although the hospitals are generally very aware of all this and eagerly provide all of the documents required. 
Travel insurance with a card issued by your company 
If you are working in Vietnam then you will be given travel insurance by your company. With this insurance card, there will be two options ( depending on where you go and your insurance type ) 
Pay in advance – as with the travel insurance option, there is a need to collect the documents and then for you to submit them to your travel insurance company. There is typically a simple form for you to fill in to do this in which you state what you had treatment for and the different documents you are submitting. 
Please note that it is important to submit the documents as soon as possible after the treatment as there is often a cut off period for submission after which you are not eligible for a refund. 
Direct billing 
This is the most convenient type of usage of your insurance card as everything is simply paid by the insurance company without you needing to sort anything out. With many types of insurance, there is a need for you to pay a certain amount (usually a set amount e.g. 800,000 VND ) so you will need to pay that amount however the rest of the expenses are all covered. 
Understanding the healthcare facilities available, securing appropriate health insurance, and being aware of payment methods and language barriers are crucial steps in ensuring that you are ready for any time that you are sick – and by being prepared in advance you can have peace of mind knowing that your health needs are well taken care of in Hanoi.