Make your slides impeccable with these 4 basic tips while preparing an online lesson:
1/ Slide layout
– The design of the slide matches the objects on the slide
– The slide must have a title, the title needs to be attached to the Layout.
– A slide should not have more than one topic, no more than 6 sub-contents in 1 topic.
– A content usually no more than 2 lines.
– Consistent language, consistent colors, consistent style.
– Use appropriate colors and images, appropriate templates.
*Color wheel based dithering rules:
-> Adjacent colors are in harmony with each other: Yellow – Green.
-> Colors opposite each other are contrasting colors.
(Contrasting colors increase readability (Example: Organe on Blue)
2/ Font – font style – effects on Slide:
– Use easy-to-read fonts (Arial, Tahoma, Times New Roman)
– Do not use too many effects, effects on slides must be in sync with each other.
– Do not use all capital letters.
– Do not mix bold and italic.
– Italics are used for quotations, highlighting the main content, ideas, titles of books, newspapers, magazines, etc.
3/ Background: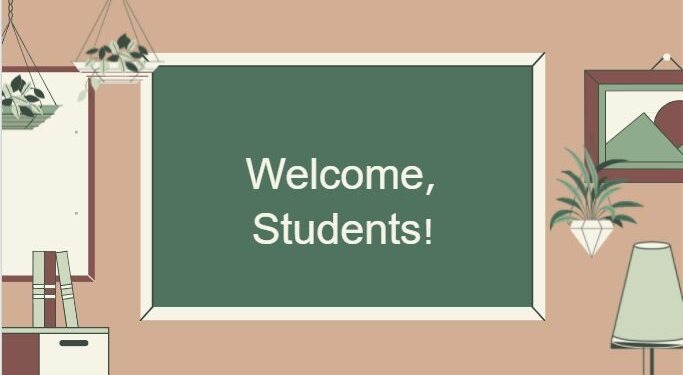 – Use the same background for slides.
– Red and orange are high energy colors but can make it difficult to focus.
– Green, blue, brown… are colors with softer energy but do not attract strong attention.
– Red and green colors are difficult for people who are color blind. Avoid bright colors on a white background.
4/ Images, multimedia objects on slides
– The human brain has the ability to process images faster, so many new teaching methods focus on presenting problems in pictures to help learners absorb easier and remember longer.
– Start by replacing phrases with pictures, for example: instead of saying "phones are so advanced these days", look for an image of a smartphone on the slide. Of course, you also need to research who the audience is to be able to choose the image accordingly.
– Images should be positioned in accordance with the content (if any), be creative, break the position and style (Picture Styles)
– Multimedia files such as videos and photos will make your slides richer and more attractive to students.
Here are 10 slides that are extremely lively and diverse in design, making it easy for you to choose one for your ESL class.
Note: If you want to customize the spacing between letters, right click to see the option board–> Choose "Font"—> "Character spacing"—> Change the spacing as you want in "By…pt"