If you are too bored with teaching online via Zoom, Zalo or Google Meet applications, why not switch to a more interactive and more game-ish application for meeting online? To be able to do that, today VTJ will introduce you to a website called Gather, where you can create private spaces for teamwork, pairwork, as well as play games and hold creative activities for the students to interact.
Most favorable features of Gather
– This website will provide you with many different game maps and some characters for you to choose from, just like a real game. 
– After completing the room creation, you can make your character go to meet other characters (who are your friends) to talk, study and meet online as you like, by coming close to them. 
– Although the Gather website has a paid version, you can still create meetings for free, only it has fewer features than the paid version. – 
– You can also see what features the paid version has that the free version does not have on the Gather website.
10 steps to teach online in the game world of Gather.Town
Step 1: Visit the Gather.town website.
Step 2: Select "Get started for free"
Step 3: Choose your purposes of using Gather (for creating spaces, exploring Gather features, work or event, and you will be transferred to the "Select a template" section.
Step 4: There are many different maps that you can choose from. From a large meeting room, park, swimming pool to a dining room, garden, classroom, and so on. Scroll down and click to choose which one you like the most.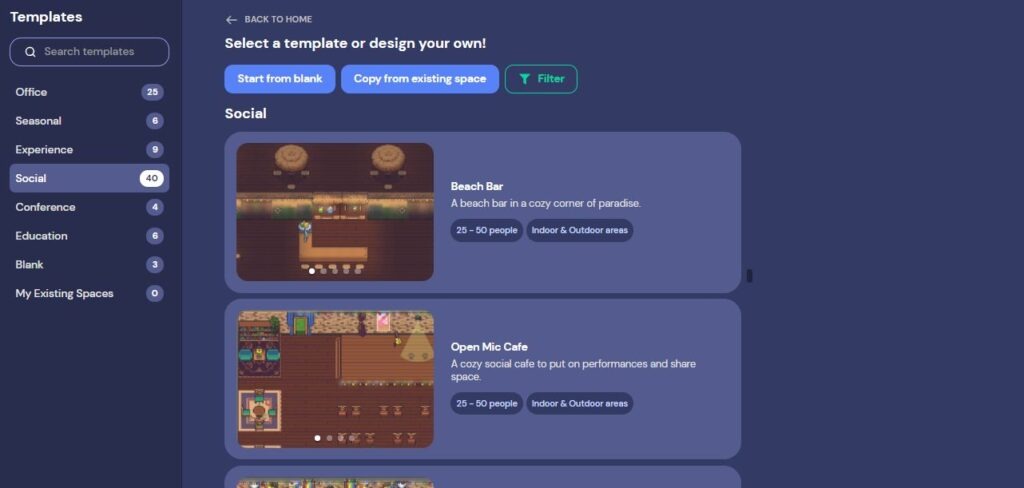 Step 5: When you are in this section, the information of the space will be displayed right on the right of it. For example, the information you are using the free version can only invite 25 people to attend, and the type of space can be an indoor or outdoor area.
You can also click in the space to see more details of it. This is also where you will name your space.
Step 6: Fill in the basic information of the meeting to create a meeting or study room. For example, name the meeting, then create a password for the meeting room and what you plan to use this meeting room for. After completing the information, select "Create space" to create a room.
The web will ask you to create a room with or without creating an account. This is up to you to choose.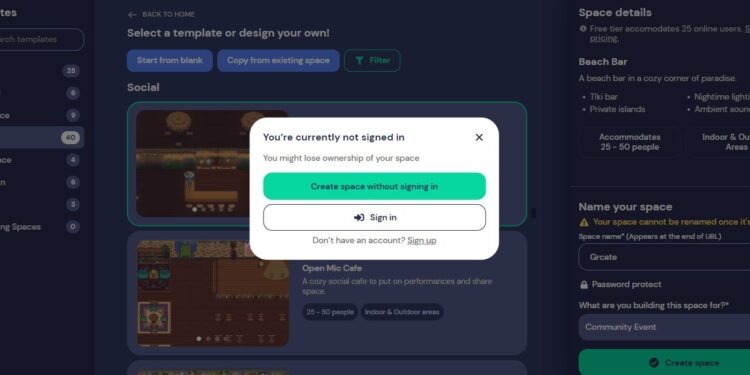 Step 7: Name the character and then choose your clothes for the character, then select "Next".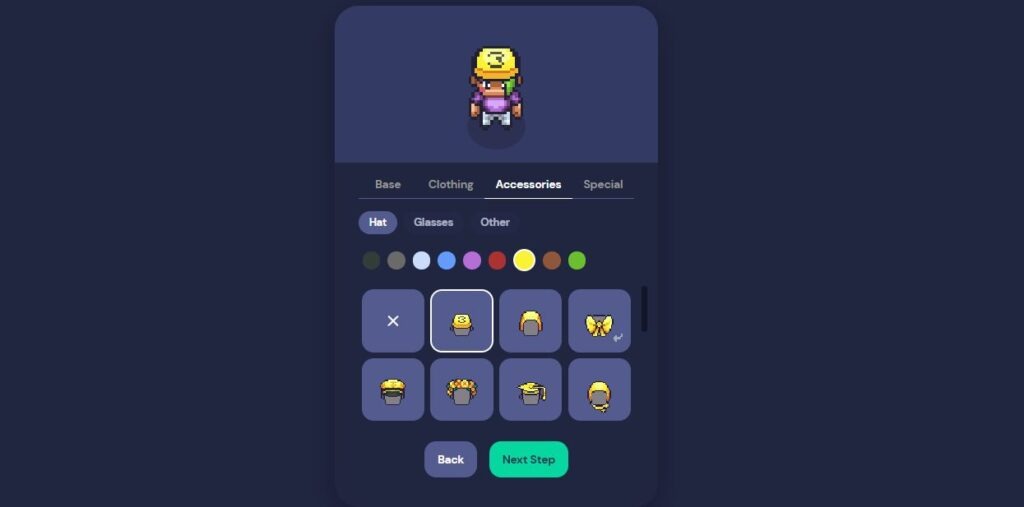 Step 8: The website will ask you for permission to use the camera and mic to record during the meeting, choose "Allow" and then select Join the Gathering.
Step 9: The first time you create a room, the web will show you how to move and interact with objects. You just follow and go through the steps to complete.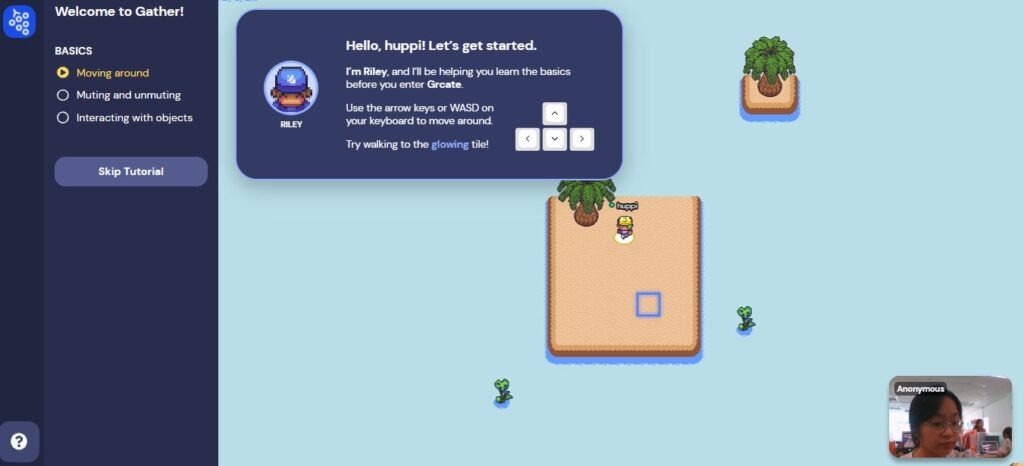 Step 10: After completing the manual key, you will appear in the area that you initially selected. To invite friends to the meeting room, select Invite in the lower-left corner and then select "Copy Invite Link" and then send it to your friends.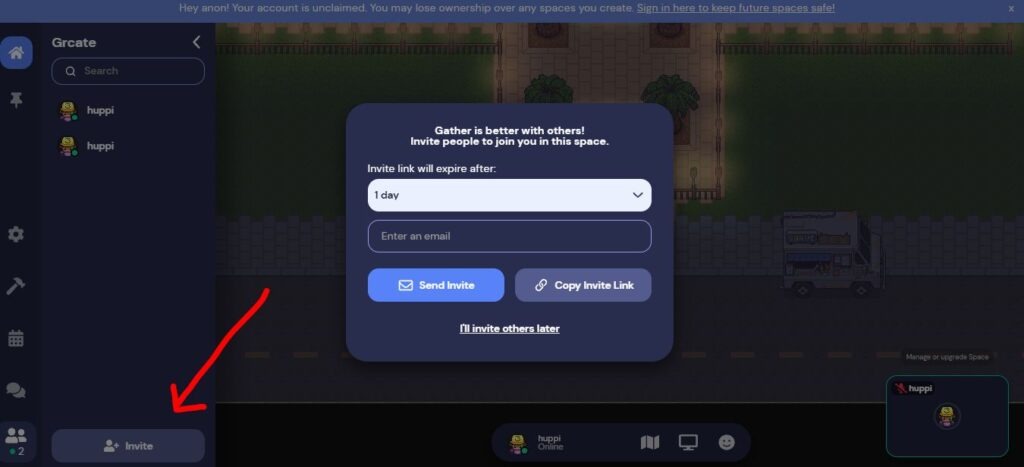 One thing that makes this website feel like in real life is that you have to stand close enough to each other to hear each other's voices clearly, the further away you go, the smaller your voices will be.
To meet or study in a whole group, you will go to any meeting place with many common seats and sit there. Each area will be designated as a private place, i.e those who are in the same meeting place can only hear each other, and those standing outside the meeting place cannot hear (to create a private meeting). between two people for example).
Like many other online learning and learning applications, this web game also allows you to share your screen and camera images for others to see in the toolbar below.