Educational tools are an essential part of teaching. This article explores where else you can look and where and how to buy educational tools in Vietnam to help with taking your lessons from average Joe to the most popular class in the school!
One of the easiest ways to significantly increase the standard of your lesson is by downloading your own worksheets/games rather than only using the textbook you have been given. Most language teachers know all about the online teaching English sites. However, if you are looking for sheets which are more interactive and cover a wider range of areas then you need to look at actual teaching sites.
Online educational tools: teaching sites
TWINKL

Perhaps the most popular site for teachers is Twinkl – they have different aspects for different countries. So if your school is using a British system then you would benefit from looking at the UK section of Twinkl. There is even a Vietnamese version of Twinkl!
It is free to sign up and you can then choose your membership package. There are lots of free resources and educational tools in it. However if you are interested in supplementing your lessons regularly then you may be better off taking a subscription. Although all of the Twinkl sites have similar prices, the Vietnamese one seems to have a slightly lower price with the top deluxe package ( which has access to all resources ) for only 69,500,000 VND per month ( which is about 2 British pounds.)
Twinkl is a very popular site which covers a huge range of topics
TEACHERS PAY TEACHERS – teaching materials, educational tools and more

This is an American site and as the name suggests – consists of a large selection of items which are posted by teachers – which means that most of them will be really great as they have been tried and tested in the classroom.
Although the majority of the items have a fee, there is a huge selection of free items. On the left-hand side of the page there is a section where you can select different criteria – so simply tick the free box and all of the free resources can then be easily viewed.
In addition to worksheets, there is a large section of Boom cards ( gamified learning apps ) which offer a different way of presenting your material.
There is a button to search up free items on teachers pay teachers
TES (TIMES EDUCATIONAL SUPPLEMENT)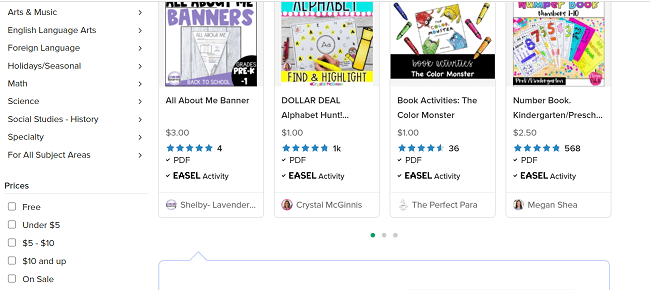 This is a British site and works in a similar way to the "teachers' pay teachers "site. You need to sign up for a free registration and the site is then divided into different age ranges.
All materials on this site used to be free. However, with the development of similar paid sites (e.g. Teachers pay teachers) they found that teachers were no longer submitting as before and changed the system.
To view the free educational tools, simply choose your age range and the area of focus e.g. prepositions/nursery rhymes etc. and then on the sorting criteria (top right hand side) press so that the results can be ordered from the cheapest first. In this way, you will get to view all of the free items first and then if you do not want to make any purchases then when the price starts to be shown you can simply stop your search.
To find free resources on TES simply sort by price
PHYSICALEDUCATIONAL TOOLS
There are some shops that offer educational tools in Vietnam. However it is not easy to find them so it is mainly a case of asking around to see what you can find. They are not big companies as in the West but instead small shops which offer a nice range of materials.
THE GIOI MAM NON
In the North the main educational supply shop is https://thegioimamnon.vn/ -the shop itself is incredibly small and very difficult to find. But it is a treasure trove of wonderful things that will take your teaching to a whole new level! They have a very good (if basic) website which clearly outlines the products and the educational tools can be ordered online if preferred. They give the tax receipt- which is a great help.
BOOKSHOPS
Bookshops are a great source for educational tools – from maps to googly eyes.
Coloured paper is available in the bookshops and can be purchased in different sizes, ranging from one large sheet to a whole ream of paper. White paper can also be brought there and again there is a choice of size – so this is great if you are doing special projects and need something smaller (A5 paper )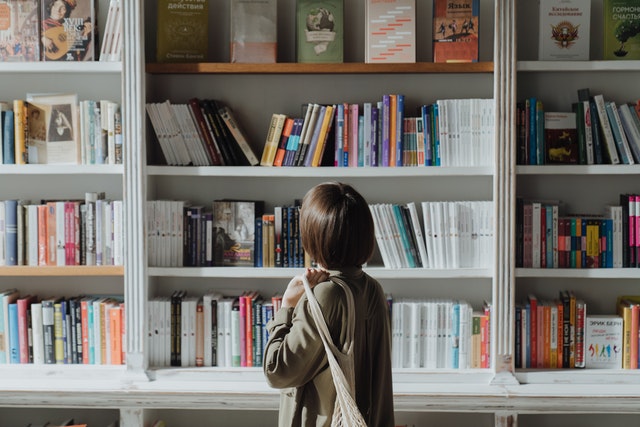 Fastenings of all kinds can also be purchased in the bookshops so you can get the paper and simple ring fasteners so students can make books etc. Paper fasteners however are quite difficult to find in Vietnam – although not impossible – although do be aware that they are quite pointed so not really suitable for the younger children.
All sorts of art materials – such as ribbon/wool / googly eyes / mini bells / coloured sticky tape etc. can also be found in the bookshops – all at very reasonable prices.
Prices in different bookshops can vary a lot – Fahasa is the largest bookshop chain in Vietnam and is typically the most expensive. TanViet is fast developing with lots of new stores opening up and this has the same products as Fahasa etc but at a slightly cheaper price. In addition, there are lots of different brands of bookshops so do take your time to compare and contrast prices to get the best deals.
LAZADA / SHOPEE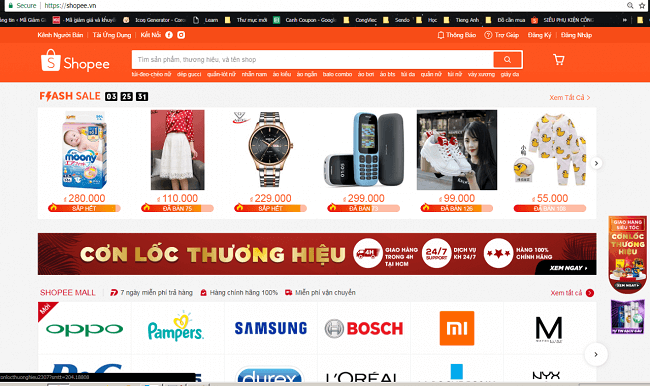 These online stores offer the most economical choice to buy educational tools. You simply sign up for a free account (you need to have a Vietnamese phone number) and then you can start purchasing.
There are a wide range of educational tools to be found on these sites – some from Vietnam and others imported from China. As the site is in Vietnamese with a translation it can sometimes be difficult to search for unusual things however simply think of different ways to describe the item and you should be able to find it online.
The biggest problem with Lazada / Shopee is that they do not offer a tax receipt – which is essential if you are trying to purchase for school and get a refund.
Overall, it is relatively easy to enhance your lessons in Vietnam. You simply need to put in a little bit of time and effort and soon you will find that your lessons significantly jump in quality. It helps in making your pupils happier. In turn, their parents are happier – which means that the school is happier with you and ultimately a much happier you!