Bank transfer is a method in which a customer (Remitter) requests the bank that he/she is using the service to transfer a certain amount of money to another person (Receiver) in a certain location through a money transfer process upon their request. The 5 names below are the banks that are rated "reliable" to transfer money abroad that teachers can refer to to make the most suitable choice for themselves.
Money transfer to abroad service is in great demand in this era. However, finding a reputable bank to perform money transfer services is not easy, it requires customers to research carefully before making any decisions.

Top 5 most-trusted banks to transfer money abroad
1. BIDV

BIDV is a large joint-stock commercial bank in Vietnam with many prestigious financial services nowadays. BIDV provides an international money transfer service via regular Swift, in which customers with or without BIDV accounts can still make transactions.
BIDV's highly appreciated point is its ability to accommodate a wide range of foreign currencies, providing competitive foreign currency exchange rates. Besides, there is a transaction network of more than 1000 points with partners who are correspondent banks and money transfer companies around the world. Moreover, fast transaction time, simple procedures with competitive fees are also the reasons why many people choose BIDV.
The procedure to transfer money from Vietnam via BIDV to other countries is:
– Money transfer order with necessary information (Form provided by BIDV)
– Present identification documents such as ID card, passport…
– Transaction records include: Proof of money transfer purpose and proof of personal relationship (when you transfer money to your relatives or family abroad).
– After you have all the documents, you can immediately go to BIDV's transaction office to transfer money abroad.
2. Vietcombank

It is not surprising that this name entered the top 5 mainly because of Vietcombank's extensive experience in international trade. Vietcombank has cooperated with MoneyGram to offer an overseas money transfer service within 10 minutes. With a network of up to 400 transaction points across the country, Vietcombank can handle money transfers in up to 196 territories with 275,000 MoneyGram agents.
Senders only need to bring their ID card and money transfer purpose documents to any Vietcombank branch with MoneyGram logo to transfer money abroad. The service fees are also very attractive.
3. Shinhan Bank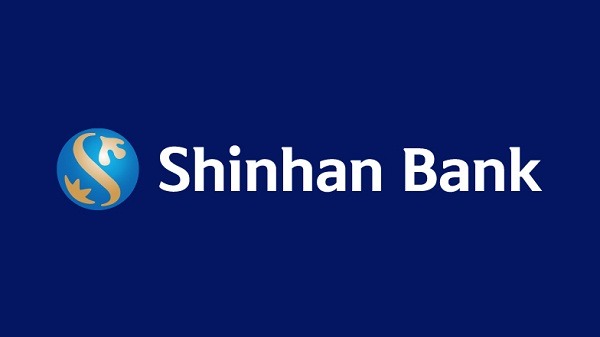 Shinhan Bank Vietnam is a branch of Shinhan Bank Korea – an extremely prestigious financial group. Shinhan Bank provides international money transfer services to help people transfer money to their relatives or families abroad.
The required documents to perform money transfer:
– Remittance request form.
– Account number and PIN number in case the account is registered to issue a book;
– Identity card and PIN number in case the account is not registered to issue a book.
– Documents proving the purpose of money transfer.
4. LienVietPostBank


Currently, LienVietPostBank is implementing the product of Money transfer to relatives from abroad, bringing customers the following benefits:
– Money transfer transactions are handled quickly and safely by LienVietPostBank
– Preferential money transfer service fee
– Competitive rates
– Customers can transfer 135 currencies to countries
– Support customers to check quickly
– Customer's money transfer information will be absolutely confidential by LienVietPostBank
5. ACB
ACB is a leading joint-stock commercial bank in Vietnam with a global network of partners. ACB provides fast overseas remittance service through SWIFT system which helps you to transfer money abroad easily. You can make a cash deposit in foreign currency or transfer money from ACB account to transfer money. You can also ask ACB to sell you foreign currency.
You can go to any ACB branch to make your money transfer. ACB fees are also extremely competitive.
VTJ believes that the above information will help you a lot in the process of transferring money to relatives abroad. Thank you to our beloved teachers for reading this article!