People who are interested in pursuing a career as a teacher should pay special attention to the information they include on their resume because among hundreds resumes sent to recruiters everyday, yours must be one of the most outstanding ones to be chosen. Teachers and other educators require a broad range of skills in order to connect with many different types of students and professionals, so their resume is especially important in showcasing these qualifications. Because there are many different types of teachers as well as environments they can teach in, each teaching resume will have unique details. However, there are several components and themes that you can include to make your teaching resume more attractive to employers.
In this article, we discuss the parts of a resume for a teaching position and share steps on how to write a teaching resume of your own with useful tips to impress the recruiters.
What to include on a Successful Teacher Resume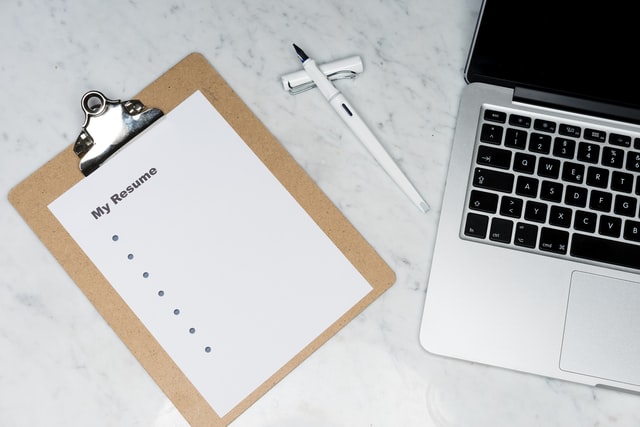 Your resume for a teaching position should include the same basic elements that identify an applicant, such as a header with your name and contact information. Because teachers gain their qualifications through formal education, experiencing different situations, attending professional development and earning awards. You should include a variety of sections to show that you are a well-rounded educator, including:
1.Personal information
Your full name, age, nationality, current address and contact number or email, don't forget any of this information in your resume. No one would want to hire you if they don't know who you are. A clear portrait photo can be also added in your resume to make it look better.
2. Education
Your education background is the most important point that recruiters look at because you are working in the education field so this is the least requirement to be a teacher. You should add the name of the university or college that you studied including your degree attached in the email and the international teaching certificate (TEFL, TESOL, DELTA). These two documents prove that you are trained to be a teacher and be able to work legally anywhere. If you don't put this information in your resume, recruiters will not consider you as their first choice.
Eg: "bachelor degree in education from university of New York", "160-hour in class TEFL certificate from Global TEFL UK"
3. Teaching experience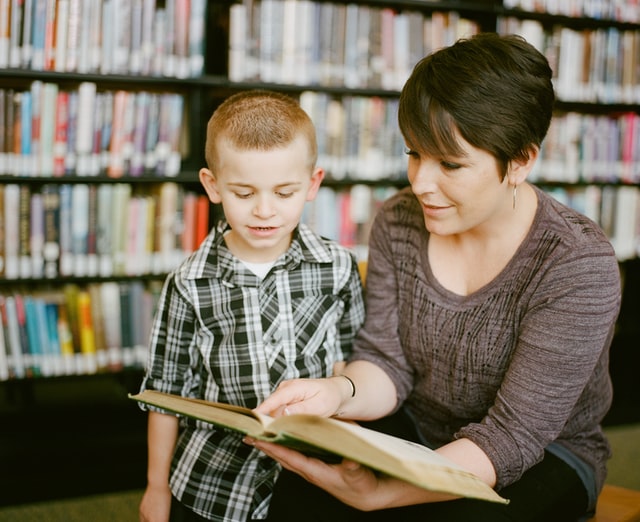 Showing where you worked before, who you taught (children, adults) and how many years of experience help recruiters to identify whether you are suitable for the jobs they are offering and help you to negotiate your salary in the interview if you used to work for a big company or you have more years of experience than the others. Teaching skills
Showing the skills you have that make you a good teacher will show your knowledge about education and what is good for learners. The needed skills to be a teachers are enthusiasm, classroom management, patience, creating syllabus skill (chỗ này sẽ dẫn link đến bài syllabus) and conflict resolution.
4. Accomplishments
In addition to showcasing your relevant responsibilities from past jobs, it's also important to highlight your accomplishment. It should also show what you've done in your years as an educator, who you are as a teacher, and what you're capable of.
A great way to show your accomplishments is  data. Data is an especially effective and underutilized way to demonstrate your abilities. For example, "95% of my students passed an end-of-grade test" Or "I got a 5 stars rating from students' parents at the year-end evaluation of my school"
5. Certifications
All the information you put in your resume means nothing if you don't have proofs. Showing your certifications you have makes your resume trusted to recruiters. Apart from your university degree and teaching certificate are the must-have certifications, you should add some others like the award you achieved from your previous school (excellent teacher of the year), the recommendation letter from the previous recruiter.
How to write a Successful Teacher Resume
1. Review examples.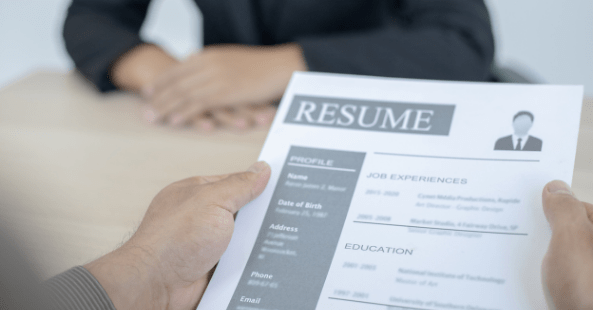 Before writing your resume, you can study the many sample resumes for teaching positions available online to imagine how your resume would be in general . While your resume should never copy phrases from a sample, you can see samples of professional resume writing that you can model your writing style after. This will also help you understand the types of resumes employers will be reviewing so that you can consider what qualifications set you apart.
2. Choose a format or template.
There are several different templates and formats that you can choose for your resume. You should make sure that template has all needed categories for your education background, experience, skills, achievements, clear headers and a simple and easy-to-read font. Avoid using any elements that are too complex or that do not contribute to the purpose of your resume.
3. Write a strong objective.
At the top of your resume, you should have a summary or objective that describes your overall qualifications and your purpose for applying to this job. Your objective should include one or two sentences with strong and specific adjectives as well as a clear goal.
When filling in the experience section of your resume, include your relevant teaching experience and your main accomplishments for each position you have held. If you had a teaching job in a big famous school or center (language link, Apolo, Apax, Vinschool are some of the big centers in Vietnam) with high standards in recruiting teachers, you should put it at the first line because it shows your high quality of teaching methods that made you passed the difficult interview before. 
If you haven't taught in any professional environment before, you can add the teaching experience that you gained from volunteering programs you've participated or your tutoring experience. It shows your potential to be a good teacher in the future.
Eg: "3 years experience teaching primary students at Vinschool since 2017"
Under each job you list, you should include several bullet points describing your accomplishments and duties. In order to have a successful teacher resume,  be as specific as possible, especially if you are able to share statistics related to your success such as graduation rate for your students. Each responsibility should add something new to your resume that wasn't listed for a previous job.
5. Proofread.
Proofread your resume for grammar, spelling and format before submitting your application. This can help you leave a good impression and make your resume easier to modify for future applications. 
Resume writing tips
1. Only list recent jobs
Lots of teachers make the mistake of listing every single job they've ever had. Avoid this. Stick to your current job and then the previous two. If you've worked at a single school for the past five years or more, you could get away with just listing that position, or only discussing your responsibilities in that role. Jobs from over five years ago are significantly less relevant.
2. Keep it short
Plenty of teachers feel the impulse to give as much detail as possible and enumerate every responsibility and event of their careers. However, recruiters only take 1 or 2 minutes to look at your resume then make a decision about whether or not to set up an interview so try to make it only 1 page long or maximum 2, focus on what your most outstanding skills are. Remember, the whole point of a resume is to quickly and clearly showcase why you're the best fit for a job, and anything longer than two pages is neither quick nor clear.
3. Call out technical proficiencies 
Nowadays, you need to recognize the growing importance of tech in schools. There is a range of important programs and platforms that make teaching, learning, and the educational process more effective so don't forget to detail your tech skills as hiring managers will be scanning your resume to quickly determine whether you have the proficiencies they're looking for.
Some good examples of tech to talk about are:
Blackboard

MyEdu

Khan Academy

Microsoft Office Suite

Google Drive
4. Your grammar has to be perfect.
If you want to write a successful teacher resume, the first thing you need to make sure is to not make any grammar mistakes, even a single one. Recruiters pay a lot of attention to this, you can not teach your students right when you are still making mistakes. Double check that your verb tenses agree. Make sure subject-verb agreement makes sense. No spelling errors ever. This is the basic stuff, but also all too easy to miss. So give a copy of your resume to an actual grammar teacher friend and have them proofread it for you.
5. Including an introduction video.
Having an introduction video (chỗ này sẽ chèn link dẫn đến bài introduction video) attached in the email you send to recruiters will make you have a lot of advantages compared to others who don't. Apart from your experience, recruiters also want to hear your voice and see the energy in you so an introduction video will directly show them your ability of speaking. Moreover, when you want to apply for a job in Vietnam, most recruiters will request you to send them an introduction video so sending them along with your resume would make a good impression with them.
6. A good resume will make a good first impression with recruiters
You must understand that your resume is a marketing document, with you being the product. Everything in your resume must be true but strengths should be showcased and any weaknesses or red flags should be minimized. It is not your entire biography, just a bite-size overview of your career. 
We hope that with the information we shared in this article, you can start creating your resume that impresses all recruiters.