In an interview, although answering questions posed by the interviewers is crucial, the art of asking insightful questions can be equally impactful. Employers are not only seeking educators with the right qualifications but those who demonstrate a genuine passion for the role and a deep understanding of the educational environment they're stepping into. Asking the right questions during a teacher interview not only helps you gather essential information but also showcases your proactive approach, enthusiasm, and commitment to the students, the school, and the community. In this article, VTJ will explore a wide array of questions that can elevate your interview from ordinary to exceptional.
>>>Read more: 20+ Common teaching job interview questions & answers
Tips For Questions To Ask In A Teacher Interview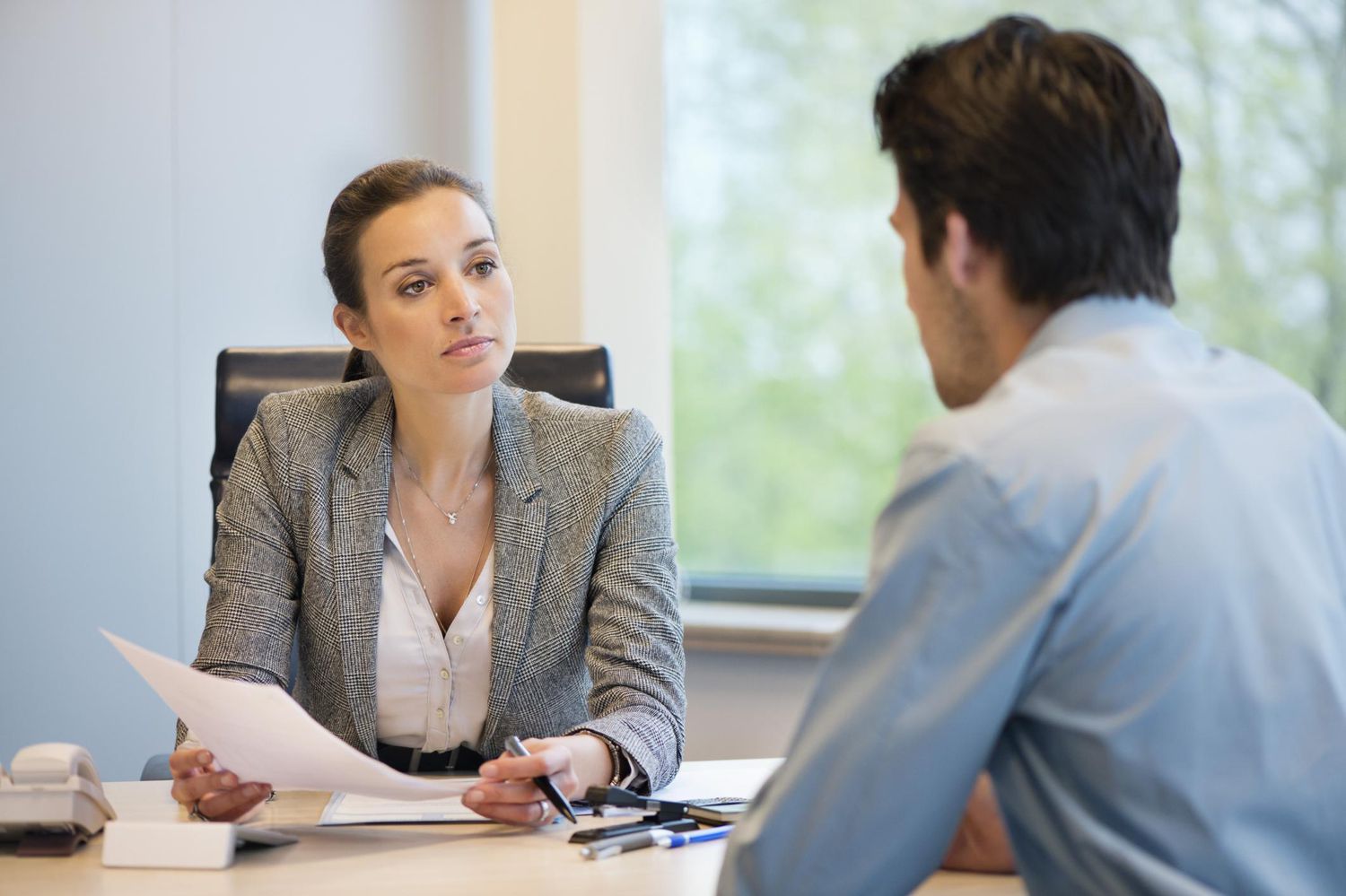 Tips For Questions To Ask In A Teacher Interview
The interview is not just an opportunity for the employer to evaluate your suitability for the role; it's also your chance to demonstrate your proactive attitude, genuine interest, and commitment to the educational community. To make the most of this crucial moment, consider these five essential tips for crafting impactful questions that will leave a lasting impression on your interviewers and set you apart from other candidates:
#Tips 1: Write Down Possible Questions Beforehand
As you prepare for the interview, take the time to brainstorm and compile a list of potential questions. This simple yet effective step ensures that you enter the interview room well-prepared, with a ready arsenal of inquiries to draw upon. By having a structured list, you can also organize your thoughts, making it less likely that you'll forget important topics you wanted to address.
>>>Read more: 40+ ESL Teacher Interview Questions & Answers
#Tips 2: Avoid Asking Obvious Questions
Elevate your interview performance by avoiding questions that can be easily answered through a quick online search or basic knowledge about the school or position. Instead, focus on formulating questions that delve deeper into the institution's educational philosophy, values, and unique challenges. This showcases your genuine interest and proactive approach to understanding the school's distinct characteristics.
>>>Read more: 40+ School Principal Interview Questions (And Example Answers)
#Tips 3: Point The Focus Away From You
While it's natural to want to learn about your potential role and responsibilities, consider crafting questions that demonstrate your commitment to the students, the school's mission, and the broader educational community. This can set you apart as a candidate who not only envisions themselves as a teacher but also as a positive contributor to the overall learning environment.
>>>Read more: Why do you want to work at this school? 10 Sample answers
#Tips 4: Ask About Multiple Topics
Broaden your scope by diversifying the topics of your questions. Cover various facets of the teaching role, the school's culture, and its interactions within the community. This approach showcases your comprehensive understanding and reflects your genuine curiosity about the entire educational experience. It also signals that you're looking at the bigger picture and considering how you can contribute to various aspects of the institution.
>>>Read more: 50+ Teaching Assistant Interview Questions (And Examples)
#Tips 5: Ask A Few Important Questions
Quality trumps quantity when it comes to questions. Instead of overwhelming your interviewers with an extensive list, focus on asking a select few well-thought-out and substantial inquiries that truly matter to you. This approach allows for more in-depth discussions, gives you the opportunity to gather meaningful insights, and demonstrates your dedication to understanding the role and the institution thoroughly.
>>>Read more: Teacher Strengths and Weaknesses: How to Answer?
Good Questions To Ask In A Teacher Interview

Good Questions To Ask In A Teacher Interview
Ask Questions About The Job
Delve into the specifics of the position you're interviewing for by posing questions that shed light on the role's dynamics. These queries can provide you with valuable insights:
What qualities do you value in a candidate for this position?

Could you describe a typical day in this role?

Are there extracurricular activities that teachers are encouraged or required to participate in?

Are there any additional responsibilities that teachers are expected to handle?

What expectations do you have for teachers seeking employment at this school?

Can you tell me about any ongoing professional development opportunities for teachers?
>>>Read more: Why do you want to be a Teacher? 15+ Example Answers
Learn About Support
Understanding the level of administrative support and professional development opportunities is vital. Equip yourself with answers to these questions to comprehend this crucial aspect:
Is there a mentoring program in place for new teachers?

What resources does the school provide to support teachers?

What professional growth opportunities does the school offer?

Is there encouragement for teachers to pursue graduate degrees?

How frequently are staff meetings convened?

What kind of support is available for new teachers?

How does the school support teachers in terms of classroom management and discipline?

Are there any mentorship programs or collaborative opportunities for teachers to learn from each other?
>>>Read more: Where do you see yourself in 5 years as a teacher?
Ask About The Students And The Classroom
To gain a clearer understanding of the student body and classroom dynamics, consider these questions:
What is the average class size?

Is there a standardized curriculum? Do teachers have input in shaping the curriculum they teach?

Am I allowed to integrate my own teaching materials and lesson ideas into the classroom?

How does the school address the needs of diverse learners?

What technology or resources are available in the classroom to enhance teaching and learning?
Learn About The School
To grasp the essence of the school and district, these questions offer valuable insights:
What challenges does the school currently face?

Could you share some of the school's goals for the upcoming year?

What are the school's greatest strengths?

How does the school involve parents and families in the education process?
Find Out About The Community
Learn about the school's connection with the community through these inquiries:
How engaged are parents in the school's activities?

What is the relationship between the school and the local community?

How does the school contribute to the local community beyond academics?

Are there opportunities for teachers to get involved in extracurricular activities?

Can you tell me about the partnership between the school and local businesses or organizations?
>>>Read more: 40+ Preschool Teacher Interview Questions (+Answers)
An effective teacher interview is a two-way conversation. Your questions not only help you gather vital information but also allow you to display your enthusiasm, commitment, and vision for the teaching role. By following the guidelines and asking questions to ask in a teacher interview that align with your interests and values, you can navigate the interview with confidence, stand out from the competition, and showcase yourself as the ideal candidate for the position.