WE ARE HIRING ESL TEACHERS FOR PUBLIC SCHOOLS!
at ILA Vietnam (view profile)
Location

TP HCM

Date Posted
05/06/2020
Category

Teach Primary School



Job Type

Full-time



Nationality of teacher:
American, Australian, British, Canadian, Irish, New Zealand, South African
Teaching Experience
1 - 2 years
Candidate Requirements
Bachelor's Degree, Master's Degree, TEFL certification, CELTA, DELTA, Classroom Classes: 120 hours certificate or more, Master Degree in TESOL (or equivalent)
Where is the school located:
TP HCM, Hà Nội
Salary:
18-23 USD/hour plus allowance
Description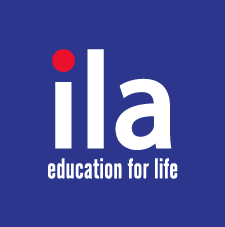 ILA is the leading English training organization with more than 20 years experience in Vietnam. At ILA, teachers have the opportunity to teach students across a wide range of ages and abilities. We take pride in the Training and Support we offer our teachers, giving them the opportunity to develop their teaching skills and advance their career development. Join us now for the next step in your ESL career!
What is the schedule?
Monday-Friday only daytime
No evenings or weekends
What we offer?
- Minimum 430,000 VND per hour PLUS allowances
- Premium Health Insurance
- Visa and Work Permit organised and covered by ILA
- Contract Completion payment
- Re-signing Bonus
- Holiday Allowance
- Travel Allowance
- Lunch Allowance
- Career pathway with professional training
- Rotation/relocation opportunities to gain experience and explore Vietnam with various roles in different locations
- Support from an experienced and dedicated management team
- Chance to give back to community through ILA Community Network activities
- Social events
What we need?
- A university degree (minimum 3 years or higher)
- A native level of English
- A qualification in English Language Teaching (TEFL/ TESOL/ CELTA or equivalent)