| | |
| --- | --- |
| Company Location | 146 Nguyen Dinh Chieu, D1, Ho Chi MInh City, Vietnam |
| Company Website | https://ila.edu.vn/ |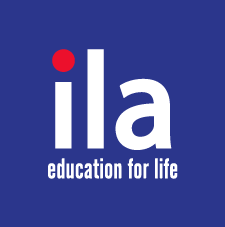 ILA Vietnam is one of the most well-established and one of the leading providers of 21st century learning English Language programs in Vietnam. We take pride in being innovative with the establishment of project-based learning (PBL) in Vietnam.  With over 40 centres across Vietnam and expanding, we pride ourselves in our modern facilities, the diversity and wide range of courses available to students, and offering an educational experience of the highest quality.
ILA Vietnam has more than 20 years of experience in providing Vietnamese learners of all levels and ages, quality English language programs.
We take pride in our Professional Development of EFL teachers and are the leaders in innovating a 21st century learning curriculum.
Current job openings at ILA Vietnam
up to 520,000 VND/Hour
ILA Vietnam
TP HCM, Đồng Nai, Tiền Giang, Vĩnh Long
Updated: Today - You have 3 months, 4 days to apply
Up to 520,000 VND/Hour
ILA Vietnam
TP HCM
Updated: Today - You have 3 months, 4 days to apply
Up to 520,000 VND/Hour; Housing Allowance
ILA Vietnam
TP HCM, Đà Nẵng, Hải Phòng, Hà Nội, Cần Thơ, Bà Rịa - Vũng Tàu, Bình Dương, Đồng Nai, Khánh Hòa
Updated: Today - You have 3 months, 4 days to apply
Up to 520,000 VND/Hour; Housing Allowance