Sign On Bonus & Flight Allowance - ESL Teachers Needed!
at ILA Vietnam (view profile)
Location

TP HCM

Date Posted
03/09/2018
Job Type

Full-time



Nationality of teacher:
American, Australian, British, Canadian, Irish, New Zealand, South African
Where is the school located:
TP HCM, Đà Nẵng, Hải Phòng, Hà Nội, Cần Thơ
Salary:
400,000-540,000 VND/per hour
Description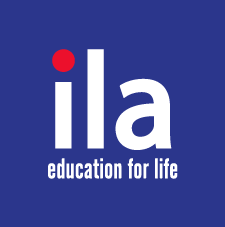 ILA is offering a Sign On Bonus and Flight Allowance (at the end of your contract) for teachers who accept our job offer in September and start in September.  Limited Time Offer!  Email us for more details!
ILA Vietnam is one most well established and one of the leading providers of 21st century learning English Language programs in Vietnam. We take pride in being innovative with establishing PBL in Vietnam.  With over 40 centres across Vietnam and expanding, we pride ourselves in our modern facilities, the diversity and wide range of courses available to students and offering an educational experience of the highest quality.
ILA Vietnam is now seeking over 60 plus qualified and dynamic teachers to join many of our centre locations as well as to fill our public school contracts.  
Candidates will need to be professional, dedicated, and passionate about teaching English to Vietnamese students, and be understanding of the different learning styles of young learner through to adult students. Candidates also need to have excellent communication skills, an open and dynamic approach to student-centred learning, be organised and well-prepared for each and every lesson as well as capable of completing all administrative tasks relating to students progress.   
Successful applicants will hold a teaching certificate such as a CELTA qualification (or in-class TESOL equivalent), a university degree as a minimum and able to complete a criminal background check. Prior experience in teaching ESL is desirable, but newly-qualified CELTA/TESOL graduates will also be considered.
Full details of the ILA Teacher Job Description are linked.
ILA Vietnam offers competitive pay packages based on candidates qualifications and experiences;
- Base hourly rate start from 400,000-540,000 VND (approx 17-22 US$) (approx 1350-1800 US$ a month, based on an average of 78 hours of Teaching a month)
- A wide range of supplements (starting from an extra 43,000 VND (approx 1.8US$) an hour) are included in the salary package ranging from Travel allowance; long day bonus, Teaching Adults; Teaching IELTS; Teaching corporate classes; Teaching at regional centres; Teaching Public schools etc
- 12 Million VND (approx 520USD$) paid Teacher Induction Training (on successful completion)
- Health insurance included for Full-time contracts, is arranged for Part-time contracts
- Visa & Work Permit arranged and covered for Full-time contracts (arranged for Part-time contracts)
- Health checks as part of Work permit process arranged and covered for all staff
- Reimbursement for legalisation of documents of up to 150US$
- Holiday pay of 10 Million VND (Approx 434US$) provided on full month contract (paid at 6 months completion)
- Severance pay of Half a months pay on Full-time and Part-time Pay
- 20 Million VND (Approx 870US$) Re-signing bonus on Full-time contracts
For Overseas Hires;
-10 nights Accommodation and airport pick up, arranged and provided
Other benefits;
Professional development workshops, career advancement potential, Vietnamese lessons, the chance to volunteer with the ILACN, ILA Social events, and more.  
Apply by emailing us your CV and cover letter with required documents to xxx for immediate consideration!