The COVID-19 situation is still going on with no end in sight. No one can say anything in advance, but life still goes on. Instead of focusing on negative news, why don't we try upgrading our skills and knowledge to get prepared for a "new normal" society? This article will give you some ideas on how to boost your class/ team performance with some interactive activities that can be conducted online.
When students/staff work from home during this COVID-19 pandemic, what challenges do they have to face? There are three things that stand out: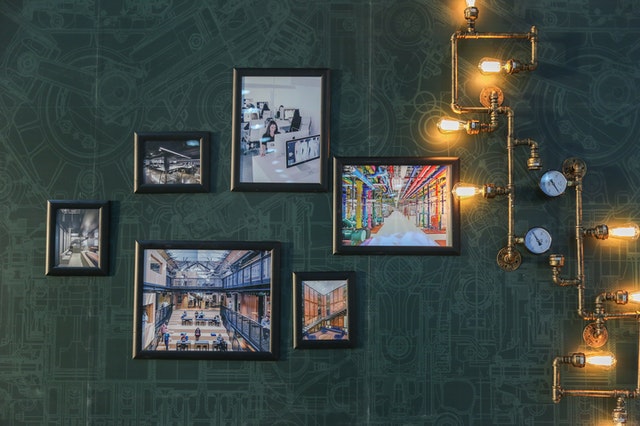 1 – Discipline: Very few people have self-discipline, but most need external discipline. The conditions for supervision, urging and management of the company/school are limited, so the quality of daily work/study is greatly affected because of the working environment at home. Pajamas; working hours are reversed; the sound of children playing and crying; the sound of dogs and chickens mixed into the video call…
2 – A lot of negative emotions come from worrying or being too concerned about the numbers of infected people, deaths… Information about restaurants, closed companies, bankruptcies, staff cuts. Not only is it a distraction, but it also creates negative energies
3 – Lack of human connection. Although there are many information connections through online tools today, people still have a need for direct person-to-person connections. Screen communication can never replace face-to-face conversations.
With the above 3 needs, students are in need of sources to keep the fire and spread the fire for them. Not only does it stop at "push" information, knowledge, tasks online, but also makes them feel interested, multi-dimensional, and friendly interaction. Below, the content creation team of the Outing app project temporarily initiates and synthesizes a few interactive ideas in the online environment, please refer to and continue to develop.
ACTIVITY GAMES IDEAS FOR ONLINE CLASSES
1- Guess the picture
Find pictures online, use remove.bg to remove the background. Then put the image into the Powerpoint slide to cut and combine, insert motion effects. You will make word-chasing puzzles just like television. Then you use Zoom or a live stream tool to record the screen to play.
2 – Matching poems or counter-poems (2 next sentences):
The rule requires players to match 2 sample verses from the organizer. Since it is a non-professional community game, the player's "poetic work" does not have to be outstanding. You can put sample verses associated with the lesson or company, work.
3- Small challenges involving movement or hand and foot movements
This helps players become more active, somewhat improving the situation of staying in the room for a long time during the COVID-19 epidemic. These little activities consist of 21 push-ups; Bracelets behind the waist; Clap your hands together or slap the table in rhythm; Plank, Grow a banana tree; Toss the ball … small challenges will be recorded as a short Tiktok style video under 15 seconds to send to the organizer.
4- Solve the crossword:
You probably remember the TV game show Road to Olympia, where they have the obstacle course with variable horizontal/vertical crosswords. You can ask questions related to the lesson/company, quizzes for players to answer, and review knowledge of the old lessons. Whoever completes the entire crossword puzzle and finds the correct vertical line will receive a gift. At the end, take photos and send them to the organizers.

5- Making word phrases by abbreviations.
For example, the word COVID-19 stands for the following words
+ C is for Cut spending
+ O if for Online
+ V is for Video call
….
Choose an acronym and have your students find the right words that start with the letters of the acronym you provide. The organizers (you) will choose the most ridiculous and funny responses to read for everyone to hear and award prizes!
6- Summarize a paragraph or a book chapter.
This is a challenge that requires a level of patience, self-discipline of players. That is, they need to read a piece of information (about the product, about the working process, about the company culture …) or a book chapter  then write a summary. Or they can draw illustrations to liven up their work. In return, the organizer needs to have attractive gifts to spice things up during this rather "silent" game.
7- Tell jokes, earn "lol"
This activity is suitable for young people because it helps to remove the feeling of boredom when working during lockdown. Players are asked to tell and video a funny story, a joke and then post it on FB to collect as many people's haha icons as possible. Take a screenshot when there are 30 haha + link to send BTC for prize drawing.
8- Photo contest
…for working/studying at home. In order to promote the spirit of serious work and study at home to staff/students. Ask your loved one to take a photo of your best working/studying corner + dress and sitting posture. Post that photo on the internal group of the company/class with a status to compete for the highest number of likes/votes.
9- 5AM x 20 days challenge.
This activity is for a group of friends/students who dare to take on a "high challenge" and helps encourage everyone to keep a productive work schedule.
When working/studying from home, most people don't follow a disciplinary schedule like when they go to work/school. Usually staying up late, sleeping late, and waking up late. This activity deepens the personal disciplinary value of each person. That is, the player must commit to waking up at 5am and live-streaming the whole, full body that he is ready for a new day. You can also use the live- stream function in a closed FB group. Waking up at 5am (or before 6am) requires players to sleep early for at least 20 days, which will create an extremely healthy habit. What do you think if you apply this game to your students or employees?
10.Find the difference of the photo (office/classroom):
Pictures of the office, class/school are photographed, put into collage software, edited 10 different details. Next, you put the 2 original and variant photos side by side. Make quizzes for everyone in the company/class to find out all the edited details.