The cost of living in Vietnam varies depending on the city or province you decide to move to, but generally speaking, as a foreigner, it is possible to live in any province or city in Vietnam with approximately €600 per month per person.
As a general rule, the largest and most developed cities, such as Ho Chi Minh City (Saigon) or Hanoi, tend to be a little more expensive than the rest, especially when it comes to rent, leisure and food.
The cities with the most foreigners are Ho Chi Minh (Saigon), Hanoi, Da Nang, Hoi An, Can Tho, Hai Phong, Dong Hoi, Phu Quoc and Quy Nhon.
Now that you have the basic information, let's see in detail what is the cost of living in Vietnam.
Cost of living in Vietnam
Rental Price in Vietnam
Depending on the cities these prices will also vary but, as a general reference, we could say that the minimum rental prices in Vietnam in 2020 are the following:
Room in Shared House from €150 per month.
Studio or Apartment (± 55m2) from €300 per month.
2 Bedroom Apartment from €450 per month.
3 Bedroom Apartment from €550 per month.
House with 4 or more rooms from €800 per month.
NOTE: In order to legally rent a home to a foreigner, the property must have a fire certificate (PPPC). These prices are based on the facilities and the location of the house.
As a foreigner you only have the right to use apartments or condominiums. The purchase is restricted exclusively to Vietnamese.
Cost of living in Vietnam: FOOD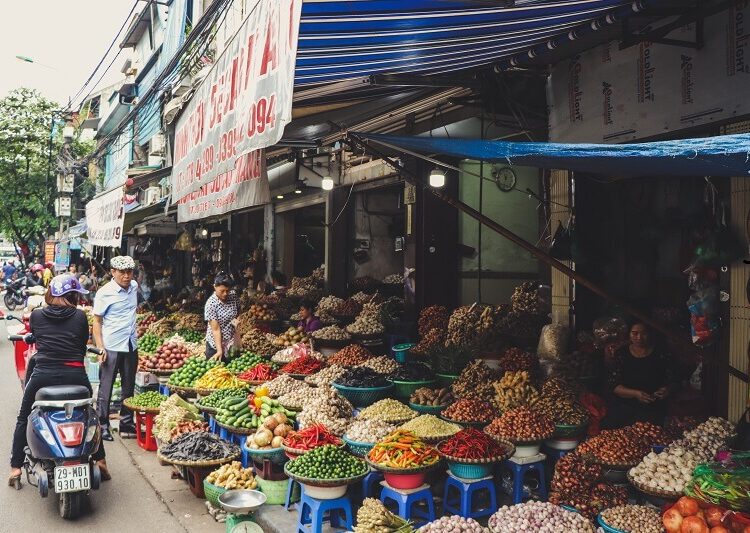 Most people in Vietnam usually cook breakfast and dinner at home but often eat out so this section covers both options.
How much does it cost to fill the shopping cart in Vietnam?
Filling the shopping basket in Vietnam costs about €200 per month per person. This is buying in local markets or in the supermarket chain VinMart, consuming mostly local products and limiting imported products to 10% of the cart.
This includes food, drink, personal hygiene products and cleaning products.
If products imported from Europe, Oceania, Africa or America are purchased, the price of the basket can easily triple.
You can check some famous supermarket's websites in Vietnam to see the price for yourself. The currency is VND.
How much does it cost to eat out in Vietnam?
In Vietnam it is quite common to eat out very often. Both street food outlets and local restaurants offer delicious dishes at very affordable prices. Vietnam also has good international restaurants but these are usually quite expensive.
Street Food Plate from 20.000 VND per plate
Lunch at a local restaurant from 30-50.000 VND per plate
Burgers from 125.000 VND per person.
Korean or Japanese restaurant from 300.000 VND per person.
Expensive International / Vietnamese Restaurant from 1.000.000 per person.
Cost of living in Vietnam: Transportation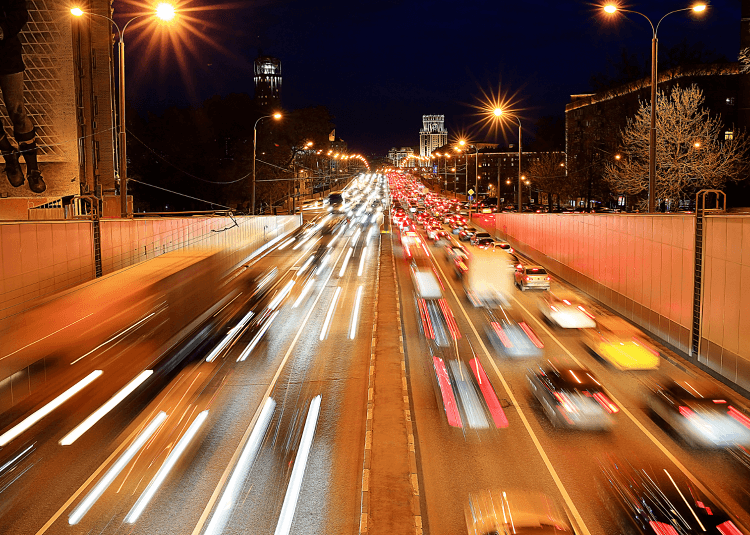 To get around the big cities in Vietnam you basically have 3 options:
Grab: An Uber-type application that will allow you to move around the city by motorcycle or car, as you prefer. Its prices are affordable and it is a safe way to move without inconvenience. You can download the app for Android or iPhone.
Average Motorcycle Price: 15.000 VND/km
Average Price by Car: 30.000 VND/km
Bus: Buses are fast, comfortable, cheap and represent the most sustainable public transport option which only costs around 5-10.000 VND.
Motorcycle: The most popular means of transport among locals. Remember that you must have a valid international license and local insurance to drive a motorcycle in Vietnam legally.
A 2nd hand motorcycle is from 5 million VND
A New Motorcycle from 15 million VND
A new bike is from around 2 million VND
Bicycle: Once you have got used to the traffic and the Vietnamese climate, you can venture out to try this option, which in addition to moving in a totally emission-free way helps you stay fit.
Cost of entertainment in Vietnam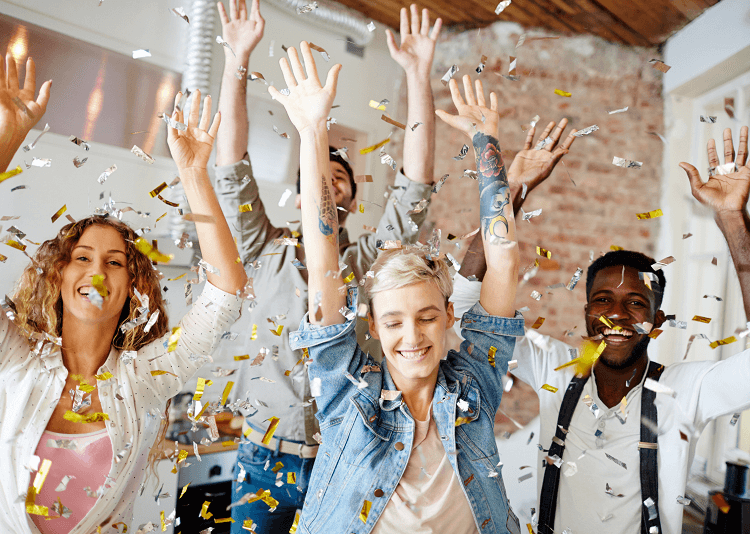 In this aspect, Vietnam has everything: From almost free beers to exclusive clubs where you can spend all your money in one sitting. These are some of the prices related to leisure:
Soft drink from 15.000 VND
Vietnamese Coffee from 15.000 VND
Beer (Bia Hoi) from 5.000 VND
Bottle Beer from 10.000 VND
Music Festival Ticket from 400.000 VND per day
Cinema with popcorn and drink from 200.000 VND per person
Ice Skating from 150.000 VND/ person
Water Park from 100.000 VND/person
Street attractions for children from 15.000 VND /trip
Karaoke from 200.000 VND/hour per room
Massage from 200.000 VND /hour
Spa Circuit (Massage + Sauna + Hydromassage) from 300.000 VND /hour
The cultural/musical leisure offer in Vietnam is still not very wide, especially outside the big cities. But even so, the number of concerts and festivals increases in quality and quantity every year.
Hopefully this article has provided you the information you needed about the cost of living in Vietnam. See our other articles about health check and insurance in Vietnam to know more about health-related issues when coming to the country.