Writing a job posting can be a daunting task, even for those with writing skills. It can be difficult to determine what you should and shouldn't include in your foreign teacher job posting. You want to summarize the main points of the position you are applying for and briefly introduce your school, but how to make it look more convincing and inviting to the candidate?
Job postings are much more powerful than we usually think of them in terms of candidate screening. It gives them an overview of your school/centre's hiring process and culture. If the job posting is not professional enough, the candidate will have a bad impression of his or her institution.
So, how can you ensure that your job posting is both effective at attracting candidates and presenting the professional image of your school? We've rounded up some of the biggest mistakes companies make when writing job postings:

"Trendy" job title
We all understand that content that is "trending" and has "laughable" elements will spark interest and increase engagement in the communities where you want to attract your candidates. However, the problem is that the title of the application is too "epic", your article will not appear when the candidate searches with common keywords, for example, "Expat jobs" or "Teaching jobs". . If you write "Excellent Language Instructor Needed", obviously your post will not reach potential candidates.
Job postings with traditional job titles and industry-specific keywords perform significantly better in candidates' active searches. Using predictable and common titles is a great way to optimize your posts.
Cliché phrase
Another reason for an ineffective job posting is the excessive use of fancy words and clichés. In many people's experience, these "flashy" terms are often used to cover up jobs that are dry and less exciting. Be frank in stating the specific duties of that position in the recruitment post, to help candidates consider and easier to prepare psychologically.
Salary does not have a specific number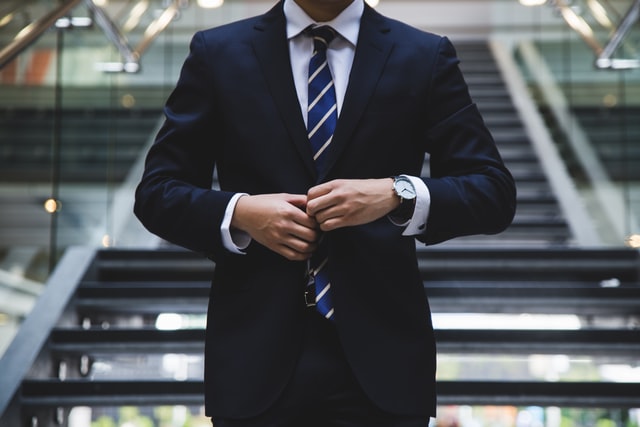 When entering an interview, everyone will need to have a clear understanding of the workplace they are about to join for at least the next 6 months to 1 year. In matters that need transparency, salaries are at the top. Up to 90% of qualified native teachers ignore job postings with salaries listed as "Competitive" or "Negotiable" on facebook groups and professional recruitment sites. .
Ambiguity about compensation makes people who prefer to live on a plan feel uncomfortable, as they will always need to estimate their source of income to balance the expenses in life. These people, coincidentally, are potential candidates, because they work with discipline and reliability. So even if you do allow your candidates to negotiate a salary that's right for them, set a minimum cost that's appropriate for the position you're hiring for, just in case. The member will want to negotiate a little more than you initially offered.
Negative phrase
Some employers inadvertently post job advertisements that show "priority". The purpose of job postings is to attract talent, not give them reasons why they shouldn't apply, so consumers should avoid phrases like "If you are not…", "Do not apply if…" . Also, skip the rigid experience timelines like "Must have 3 years experience" in your posts, and replace it with "From…experience".
Of course, there will still be a set of mandatory criteria for a candidate to do well in the role you are looking for, but always choose positive and encouraging language. Phrases like "If this sounds like you… apply today! (If this sounds like you… apply today!) or "You bring a minimum of 3 years' proven success to the table" will definitely sound more pleasant and positive.
Strong Vocabulary
When hiring for the roles that best suit a candidate based on performance, choosing "strong adjectives" can be a double-edged sword. Try to avoid words like "assertive" or "disciplined." Use more encouraging words like "motivated" and "driven" or "high-achieving".
It's understandable that you're looking for a serious candidate – but very few candidates are interested in stressful environments, especially with foreign teachers.
Job posting was written in the third person
One thing all great job postings have in common is the ability to get candidates to envision themselves in their role. That's what gets candidates excited to take the next step and apply.
Phrases like "The successful candidate will" should be replaced with more inclusive phrases like "In this role, you will …" (In this role, you will…). A great recruiter will keep candidates informed about the vacancy without making them feel disrespected.
Use these helpful tips when writing your next job posting and give your candidates a positive experience right from the start. Treat your job posting as part of promoting your business. A well-formed foreign teacher recruitment post can make a huge impact in attracting quality talent!