There are quite a few reputable grocery stores in HCM City, where you can find all kinds of fresh and varied imported ingredients. These are the professional shops that I visited when I was in Saigon, and are also places with items that you can barely find elsewhere.
Phuong Ha
Address: 58 Ham Nghi, District 1, Ho Chi Minh City, Vietnam
Phuong Ha has two large stores in the heart of District 1, opposite each other on both sides of the road. This store has all the ingredients you can think of, from herbs only available abroad, to dry spices, fresh imported vegetables and fruits, fresh meats to canned meat, noodles. , everything.
In addition, on the second floor of this store, there are also various kinds of cooking utensils and decorations, no different from a mini gourmet supermarket.
An Nam / Nam An Gourmet Food
Some addresses for reference:
41A Thao Dien St., Thao Dien Wrd., Dist. 2;
64-70, Nguyen Duc Canh, D7;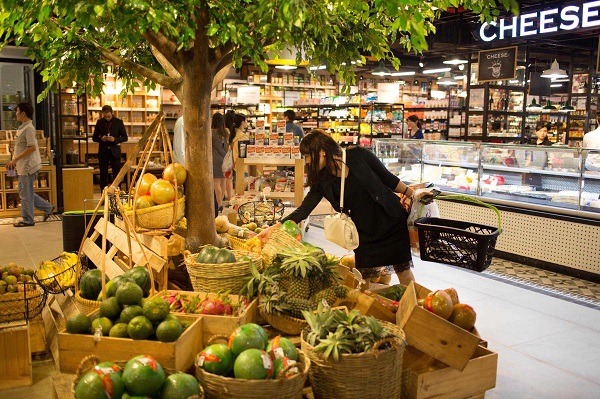 These two stores are quite similar in terms of name and style of the store layout, so I sometimes confuse them with each other. However, everything from the service to the food here is quite similar in quality, very standard, so I don't think that's a problem, haha.
It is more like a supermarket than a grocery store like Phương Hà, probably in the way it is decorated and set up. The store space was beautiful with golden lights, making everything even more appetizing. Here you can find all the gourmet food such as fresh pastries, such as macarons, crossaints, tiramisu, ice cream with a plenty of flavors, as well as other imported sweets. In addition, like Phuong Ha, these stores also have meat, fish, vegetables, fresh fruits, a variety of cheese, butter, and other ingredients. However, you cannot find as many dry spice sources as in Phuong Ha, as it specializes more in main ingredients for cooking.
Vinamit Organics
84 Nguyen Du, Ben Nghe, District 1, Ho Chi Minh City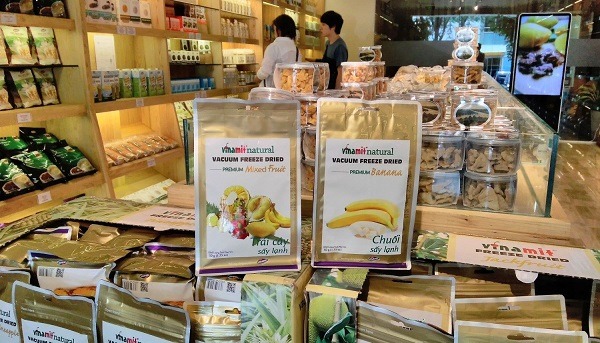 This is a well-known fresh organic brand in HCM, so if you want to find healthy products, don't hesitate to visit this store!
What's special about this place is that the products that are sold here are all grown by experts on their own farms. The farming and manufacturing process are as well standardized, so you will avoid the risks of consuming contaminated food into your body.
Lotte Mart in District 7
469 Nguyen Huu Tho, Tan Hung Ward, District 7, City. Ho Chi Minh.
This is the largest supermarket in Saigon, and I assure you that you cannot find better prices anywhere else other than this wholesale supermarket. You can find a wide variety of goods from domestic to foreign ones, and they even have stalls with imported dry spices and other rare seasoning to make gourmet food. However, this supermarket does not specilize much on gourmet food (like An Nam and Nam An gourmet), but mainly in the variety and freshness.