For those who love forest tourism, the end of summer is considered an ideal time to start an interesting trip. Not only experiencing the feeling of adventure and adventure, forest tourism also helps you immerse yourself in nature, watching the wild but also mysterious landscape. Today's article will tell you what you need to prepare before going to a forest in Vietnam.
1. Find out the destination when going to the forest in Vietnam
To have a really interesting experience going to the forest in Vietnam, you should choose a primeval one. This type of forest is believed to retain its wild beauty and diverse flora and fauna. It is advisable to find out in advance about the location, safety and weather conditions of the chosen place. 
Moreover, in order to prevent risks during the trip, you should inform your relatives and friends about the location, plan and time of stay in advance.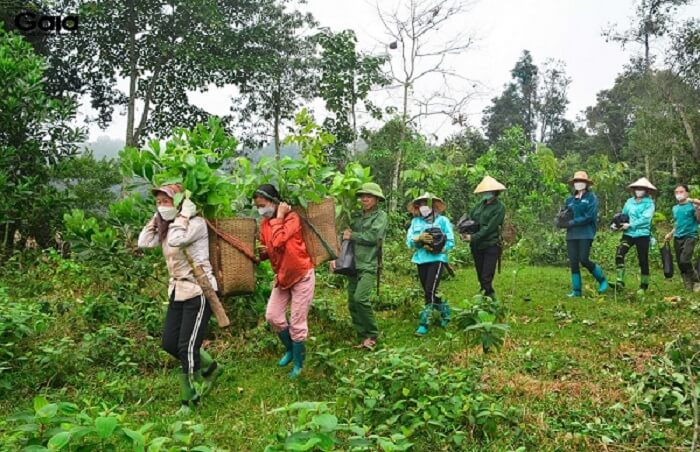 When choosing a suitable location, you should choose a camping place that's near rivers and streams and about 15km from the nearest residential area. In particular, you should hire a local person familiar with the terrain to join the trip. They will help you avoid getting lost or find many shortcuts, and can communicate when meeting ethnic minorities.
2. Prepare your health
Health is a very important factor for a successful trip. Therefore, you should prepare yourself for good health and should exercise regularly before starting your trip to the forest in Vietnam. In particular, climbing needs the flexibility and endurance of the legs, so you should pay attention to taking care of your feet carefully, to limit muscle tension and cramps when moving.
3. Should go in large groups
When going to the forest in Vietnam, you should go in groups to avoid getting lost and easily support each other when needed. If you are traveling in a densely wooded area, you should mark the passage you have just passed with simple signs to avoid returning to the same place. If there is an obstacle on the way, the person going ahead must notify the person following.
4. Prepare jungle outfits, necessary items when entering the forest in Vietnam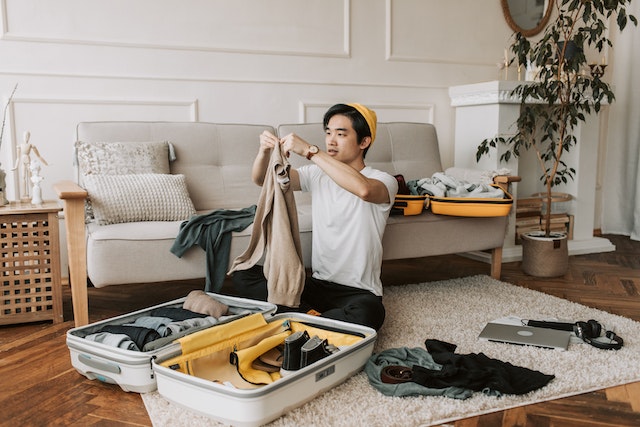 When going to the forest, you should wear loose and comfortable clothes. If traveling in the summer, you should choose a T-shirt inside and a long-sleeved jacket outside so as not to be scratched by the hemp ropes, and at the same time to avoid colds caused by sweating or encountering forest winds. Besides, you should also equip a waterproof backpack and have a waist belt for easy movement. A pair of soft canvas shoes, or rubber shoes with anti-slip properties, and a big bucket hat are also essential.
In addition, the indispensable items in the forest trip that you must bring include: knife, ax, tent, sleeping bag, flashlight, urinal battery, camera, lighter, raincoat, sheet, saucepan pot for cooking. Important medical and food items are also needed: first aid bags and medical drugs, insect repellent, mosquito repellent cream, drinking water, water disinfectant, canned food, instant noodles.. .
5. How to handle dangerous situations
Accident
When going to the forest in Vietnam, there will always be many unforeseen accidents that require you and your teammates to calm down to find a way to handle it. In which, the case of falling into a trap of wild animals, encountering explosives or loggers… are often the top threats. You should stay away from shacks and camps of forest thieves and just say a few words of courtesy and then leave if you meet face to face.
 On the other hand, when camping near rivers and streams, you should be careful about bathing and washing and should not go to the top of the waterfalls. If it rains, you must move quickly to avoid sudden floods.
Insect bites and stings
Being bitten by an insect while in the woods is quite common, that's why you should bring insect repellent, mosquito repellent, etc.
– Before entering the forest in Vietnam, use mosquito spray around the leg of your pants from the knee down to avoid being bitten by insects. 
– Apply some green oil around the socks to avoid being bitten by heamadipsa. This is a blood-sucking insect similar to a leech. 
– If you are accidentally bitten, tear off a piece of tissue paper to cover the wound to stop the bleeding.
In particular, there are many snakes in the forest. To avoid being bitten, you should crush garlic mixed with water and sprinkle it around the camping area. If bitten by a snake, tie a cloth around the wound according to medical instructions and go to the nearest medical center quickly. 
Getting lost in the forest in Vietnam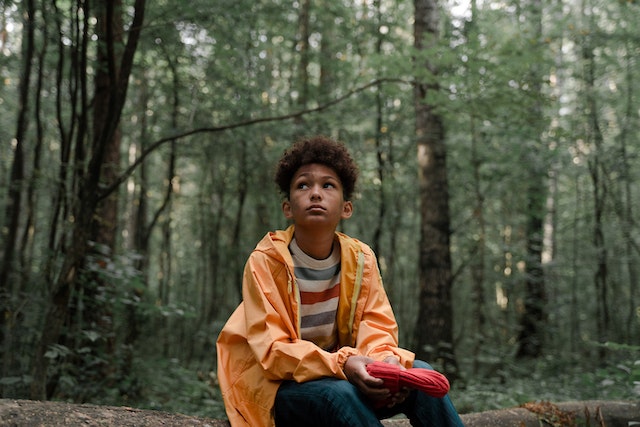 If you are unfortunate enough to get lost, staying calm is an important thing that you need to remember to avoid being even more lost due to panic. Then, find trails or follow the flowing water to return downhill. In addition, you can light a fire to create smoke, or make a sound for people to easily track to where you are standing.
 If you get lost while there is nothing left to eat or drink, you can eat forest fruits (the ones you are sure are not poisonous). You can try drinking dew from the leaves and absolutely do not eat mushrooms that have strange colors, which can be poisonous.
6. Experience of eating, drinking and sleeping in the forest in Vietnam
Make sure to eat cooked, drink boiling to protect health. Eat a full breakfast to maintain the necessary energy for a day. Particularly for lunch, you can eat dry food, left cake for convenient transportation.
You should use mineral water with you, or some types of energy drinks and should not drink river or stream water (because it contains many bacteria). Along the way should drink ginseng tea (or mixed with mineral water) both refreshing and healthy.
– When sleeping in the forest, the sleeping place should be interspersed between the rows of trees to prevent trees from falling on people when there is a storm. 
– Choose a flat, well-ventilated place to lie down instead of places with lots of rocks (especially the area at the foot of the mountain) to avoid the case of missing rocks. 
– Ideally, you should light a fire when you sleep to warm and scare away wild animals. 
– If you sleep in a hammock, you must avoid places with sharp objects or rocks underneath to avoid the hammock breaking, which can be dangerous to yourself.