Although we tend to associate noodles and rice with Vietnam, you may be surprised to find that there is a whole range of unusual (to the Western palate) foods in Vietnam. The following foods are all freely available in shops, restaurants, or supermarkets and are seen as normal foods by Vietnamese. 
Although some of them may seem off-putting it is worth trying them – as if you don't try them when you are here then when else in your life will you have the opportunity? 
Chicken Feet
While chicken is a staple in many Vietnamese dishes, chicken feet might not be the first thing that comes to mind. However, these morsels are a popular snack in Vietnam. You can buy them uncooked in the supermarket along with chicken breasts etc. or you can get them vacuum-packed in local convenience stores ready to eat! They are also available ready-cooked as a snack in places like 7 – eleven demonstrating that they really are viewed as a perfectly normal thing to snack on!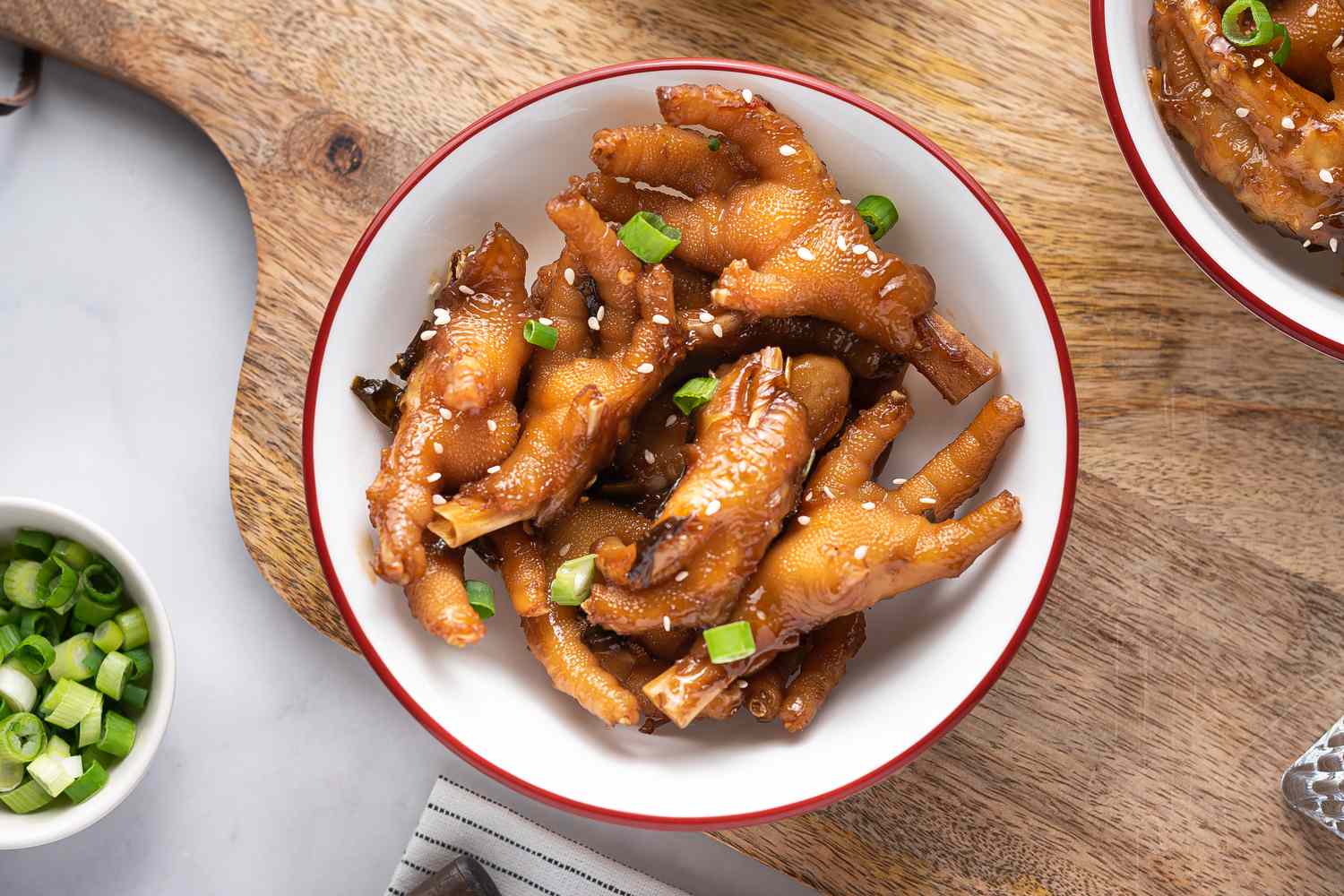 Fresh, cooked and vacuum packed chicken feet 
Frogs (Ech)
Frogs, referred to as "đùi ếch," are an alternative meat option and although available throughout the country are more popular in the South of Vietnam where they are a staple on a school menu!  Frogs are typically served stir-fried with lemongrass, chilli, and garlic, and taste like a cross between chicken and fish. You can buy frog meat in supermarkets to cook at home and in the South you can also buy frogs at street cafes.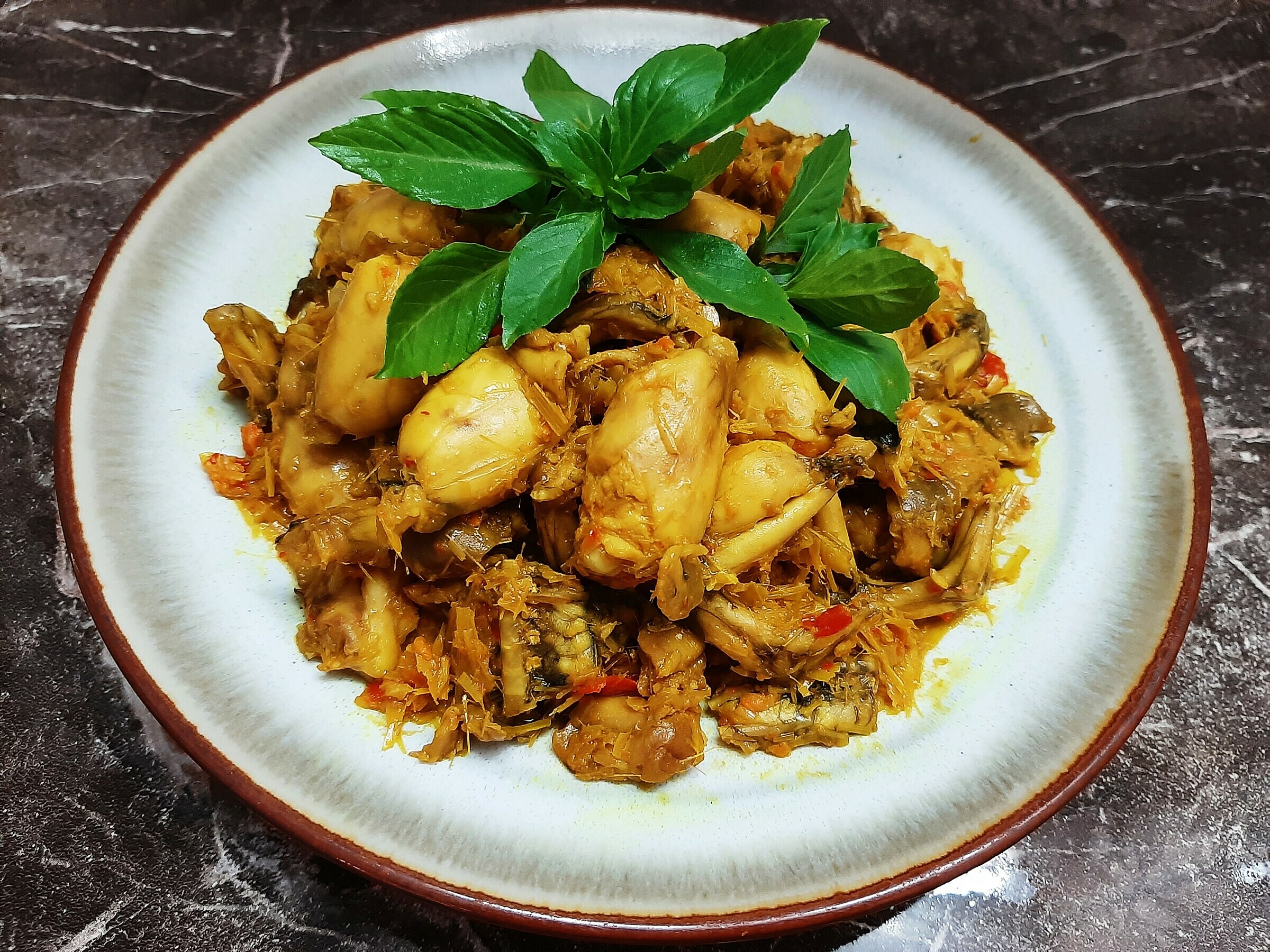 Frog is especially popular in the South of Vietnam
Balut (Hột Vịt Lộn)
Balut, or "trứng vịt lộn," is a fertilized duck egg with an embryo inside. This unusual snack is typically enjoyed with a pinch of salt, chili, and fresh herbs. While the idea of consuming an embryonic duck might be daunting, it is considered a delicacy in Vietnam and many other Southeast Asian countries. They are more popular in the South where they are available in supermarkets – with the top of the shell taken off so you can see the embryo inside!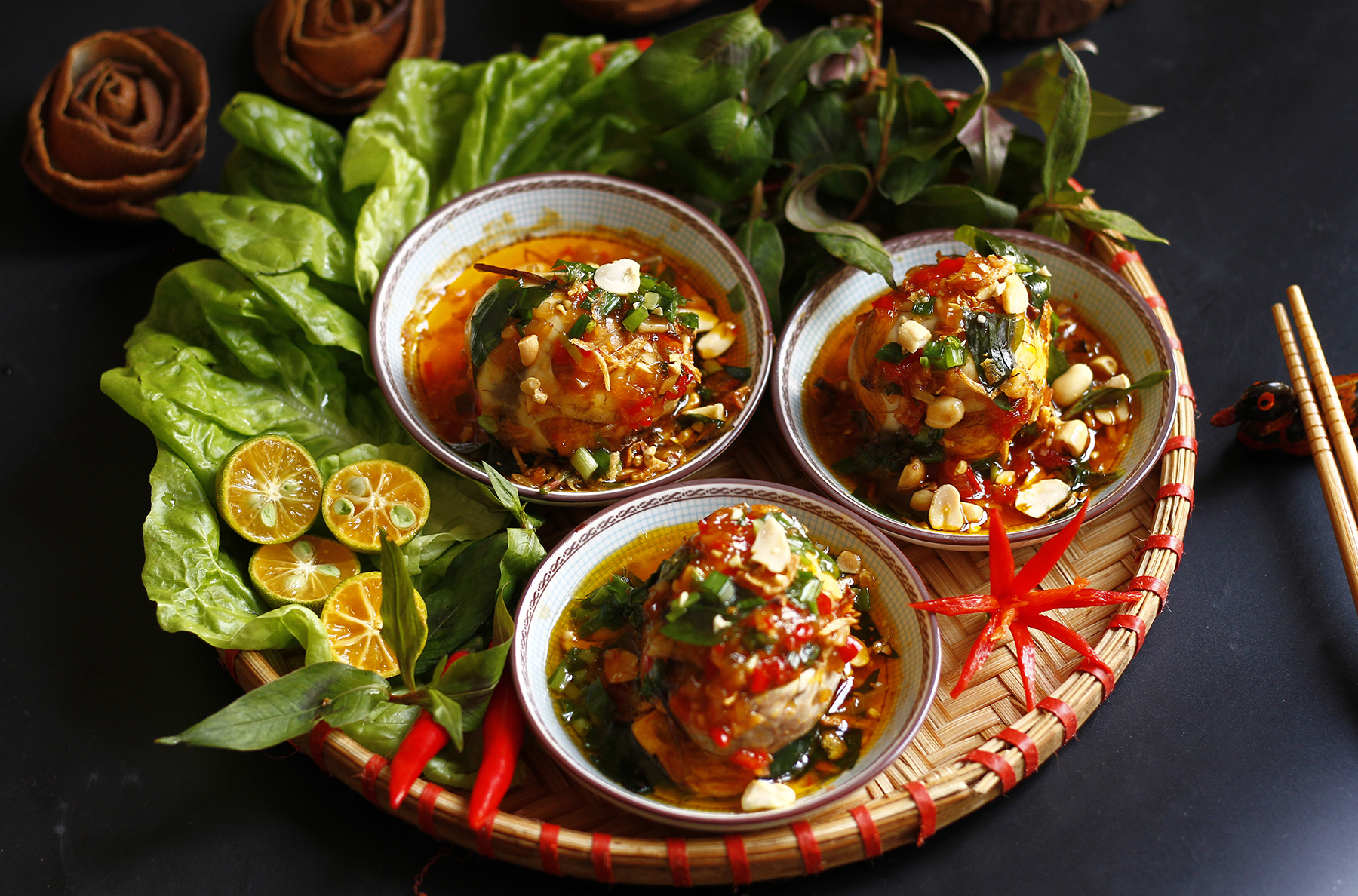 It can be quite a shock to be in a supermarket and see these fertilised duck eggs on sale!
Durian (Sầu Riêng)
While not exclusive to Vietnam, durian, known as the "King of Fruits," it is widely consumed in the country. It has a distinctive odour which is a mix of rotten onions and gym socks. The smell is so strong that it is often banned from airports and hotels etc and you wear gloves when eating it as the smell will linger on your hands! Inside its spiky shell, the fruit offers custard-like flesh with a sweet, creamy taste. You'll often find durian as a flavour for ice creams, candies, and even smoothies.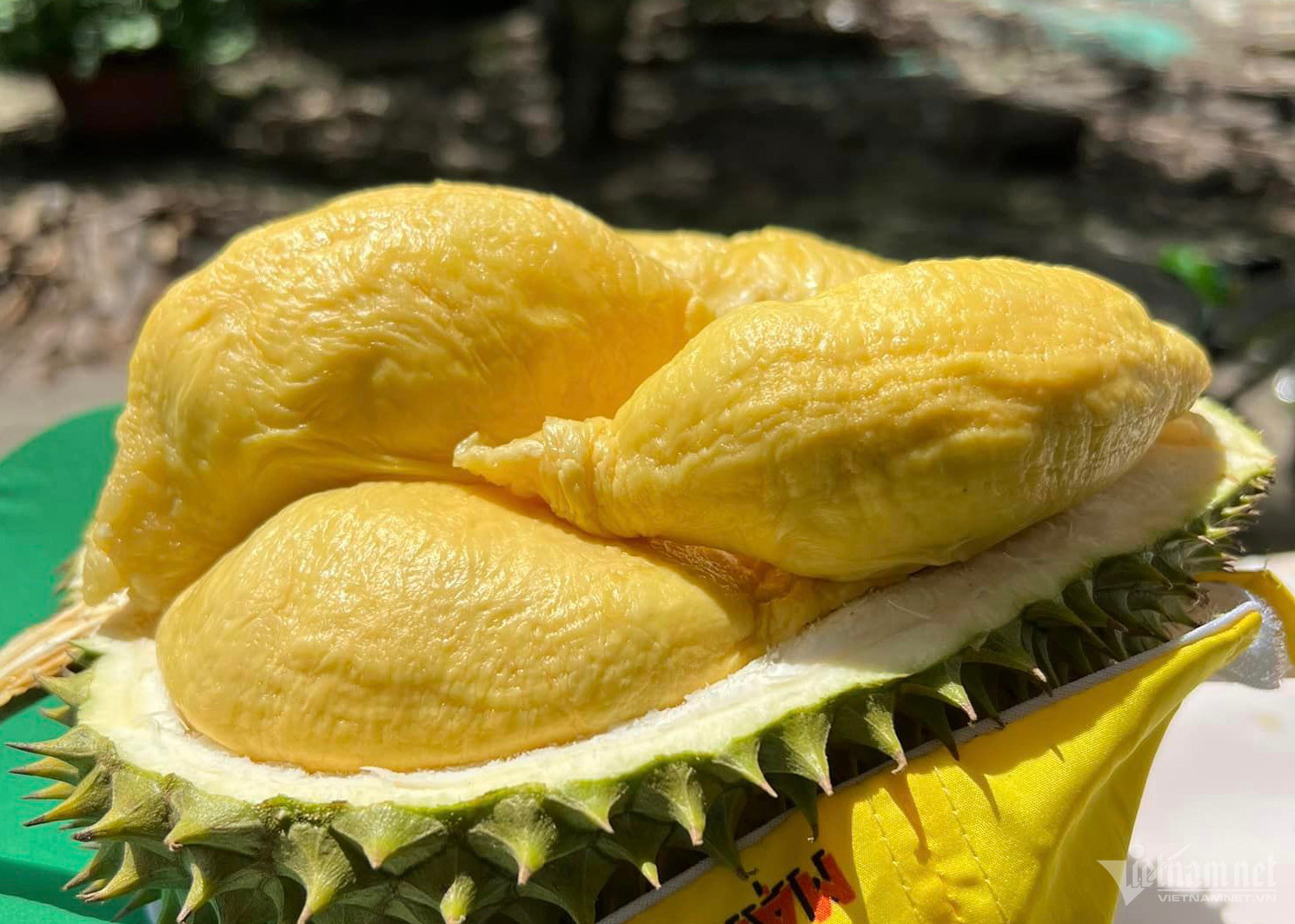 You can easily recognise durian by its strong smell! 
Bitter Melon (Khổ Qua)
Bitter melon, as the name suggests, is incredibly bitter. It is often used in Vietnamese stir-fry dishes, soups, and curries with bitterness believed to have amazing various health benefits. It is available in supermarkets on a seasonable basis.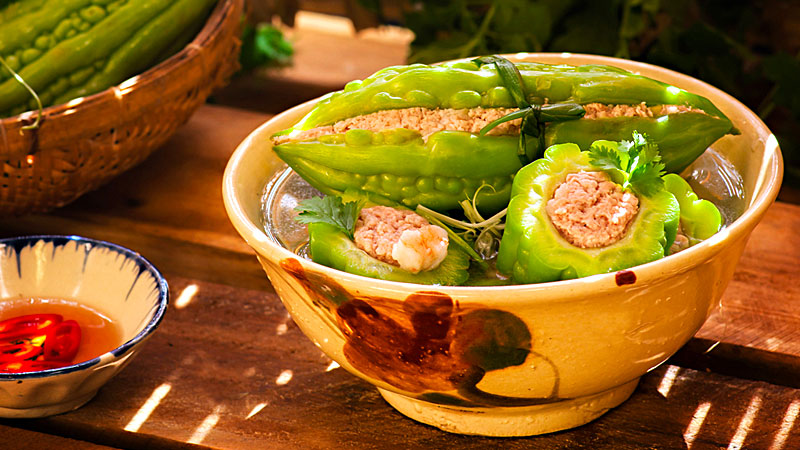 Don't get confused between cucumber or courgette and bitter melon!
Blood Cockle (Sò Huyết)
Blood cockles are a favourite seafood item in Vietnam. They get their name from their reddish-brown shells and the hint of blood-like colouring in their flesh. They are typically eaten steamed, grilled, or in a spicy tamarind sauce, and have a distinctive briny flavour.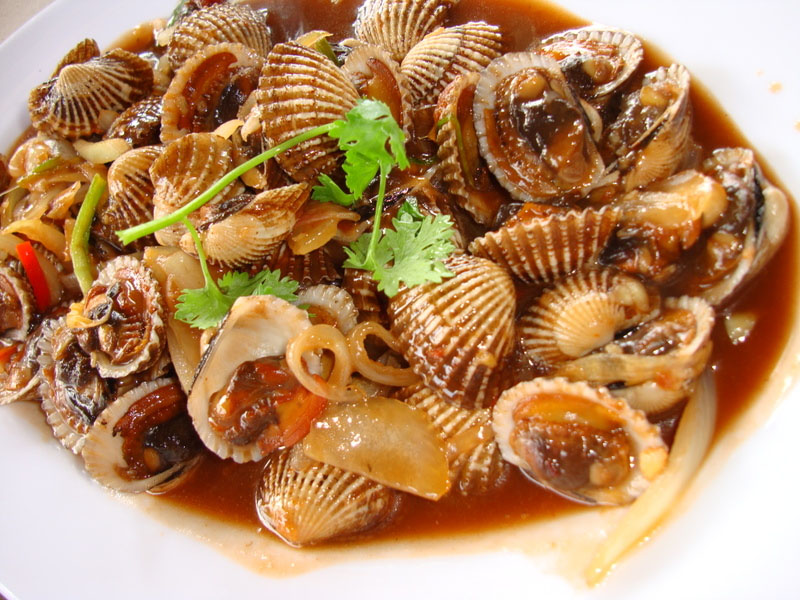 It can be quite a shock to discover the blood-coloured cockle inside!
Pig's Intestines (Lòng Heo)
Vietnamese cuisine doesn't shy away from utilizing every part of the animal, and pig's intestines are no exception. Often grilled or used in noodle soups, they offer a chewy texture and a mild taste.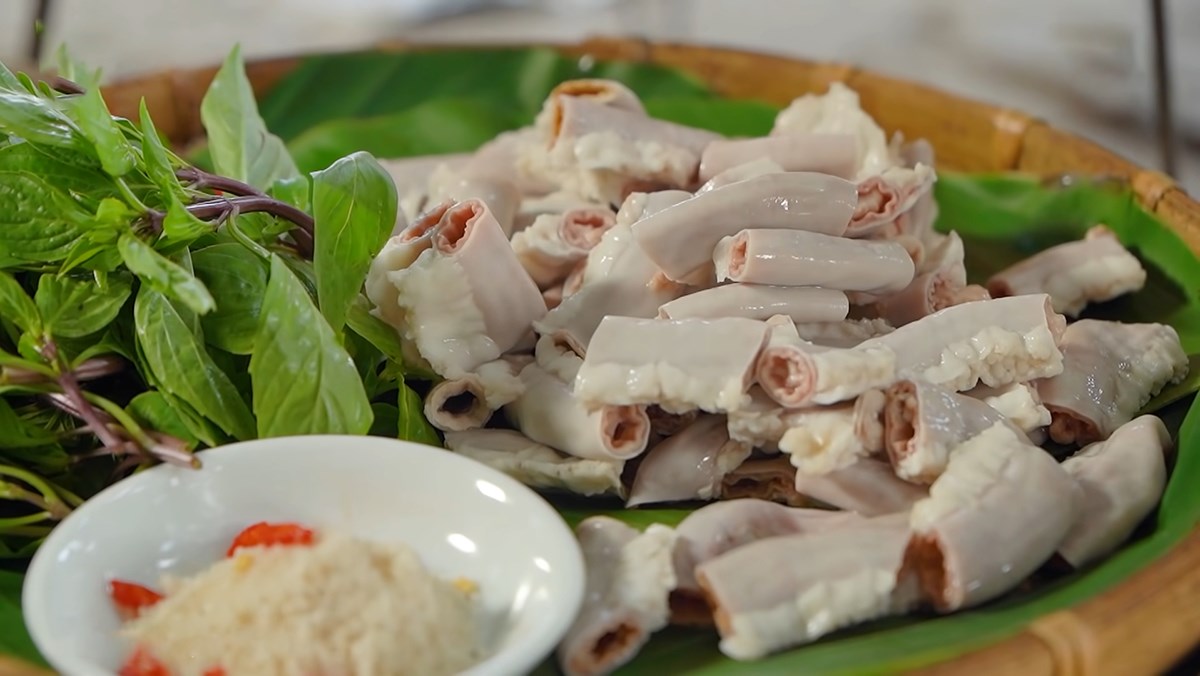 Pigs' intestines once cooked and added to other ingredients can look quite appetising
Jellyfish Salad (Gỏi Sứa)
jellyfish salad, or "gỏi sứa," is a popular  Vietnamese dish – especially in the North where you can buy a pack of jellyfish for a very reasonable price in supermarkets! To make a jellyfish salad, the jellyfish is typically sliced into thin strips and then mixed with a medley of fresh vegetables, herbs, and a zesty dressing. The result is a crunchy, tangy salad with a unique, slightly chewy texture.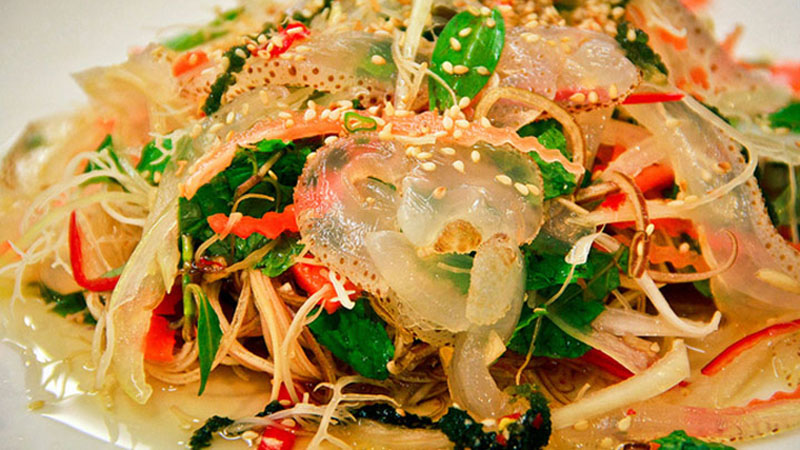 Don't worry  – jellyfish salad is safe to eat!
Century Eggs (Hột Vịt Lộn)
Century eggs, also known as preserved duck eggs, are created by preserving duck, chicken, or quail eggs in a mixture of clay, ash, salt, quicklime, and rice straw for several weeks or months. The result is a translucent egg white and a yolk with a creamy, greenish-grey hue.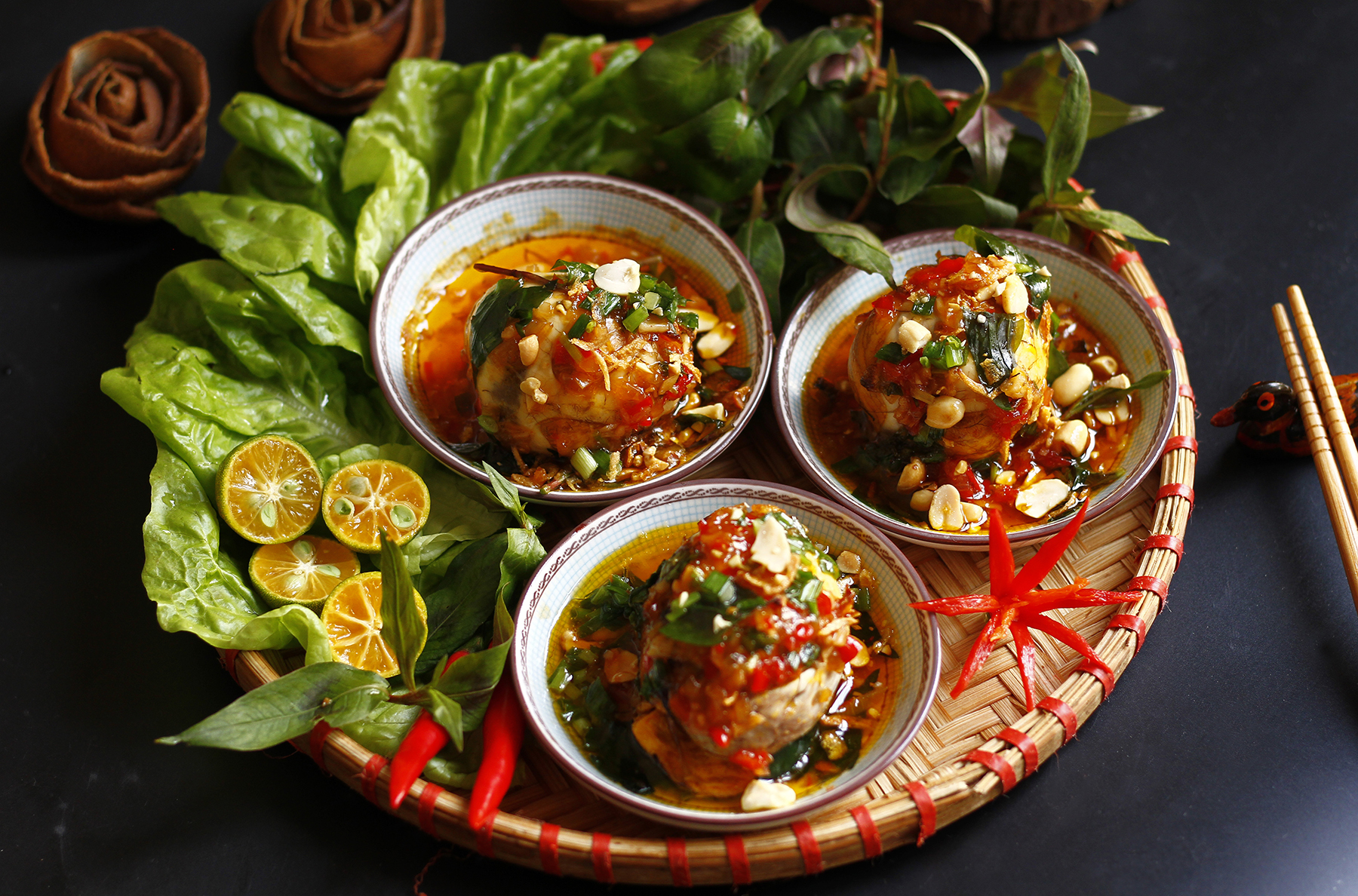 Century eggs may look odd but in fact, taste delicious!
While these unusual foods may not be to everyone's taste, they undoubtedly offer a fascinating glimpse into Vietnam's culinary heritage. Whether you're a daring food enthusiast or simply curious about the world's diverse cuisines, Vietnam's exotic dishes are sure to leave a lasting impression on your taste buds and your memories.