There are more and more foreigners who prefer Vietnam over other countries in South East Assia to live and work for a long time after their visits. This is explained by some expats that the low-cost living standard, imposing nature with many unique speciaties really make our country stand out from the others. However, lots of expats also express their grattitude toward Vietnamese people's warthm and friendliness. The following article will not only help you learn more about the traits of people in Vietnam, but it also provides tips on how a foreigner can blend in when living in Vietnam.
Vietnamese people care for others no matter what
Vietnam is on of the top 10 most friendly countries in the world. According to the article on Hubpages: "The most special thing here in Vietnam is the smile of the people in here, they smile to everyone in anywhere, which really made a big impression on a foreigner's mind during their stay in Vietnam.
In Vietnam, people are willing to help you in any situation despite who you are. While in other countries, not many can experience the same thing like they do in here.
To understand more about the cultures and life in Vietnam, you definitely need a Vietnamese friend. This friend will help you overcome culture shock and understand more about Vietnamese people's characteristics. Thanks to the people hospitality, you will get used to the rhythm of living in Vietnam. Vietnamese are proud to have a strong community where everyone supports each other. Once you become a part of the community, you will never want to leave.
High progressive spirit
This trait has been a part of our culture and history since the origin of the country. Every Vietnamese was taught to work hard for the best and learn how to overcome difficulties since they were kids. This trait can be seen anywhere in society from the working environment, school, etc. In the working environment, Vietnamese always work hard to deliver the best results and get promoted to higher positions. At schools, students try out new things and they are not afraid to take the risks. Whatever the circumstances are, Vietnamese always work hard and they do not easily give up when they have not achieved the result.
Although it doesn't mean that every single Vietnamese person is diligent and hard-working, but overall, that value is highly appreciated among the Vietnamese community.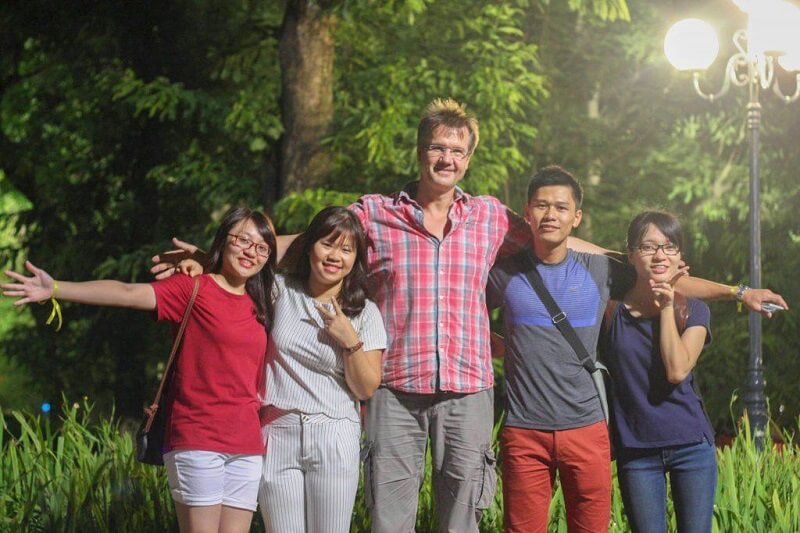 There are more than twenty nouns are used as honorifics and they are frequently used in daily life. Using honorifics will show your respect towards the people around you. The use of honorifics and respect is not limited in familial relationships but they are shown between teachers and students, colleagues, friends, etc. Besides the use of honorifics, Vietnamese tend to show their respect through actions.
For example, in the teacher's day in Vietnam, teachers would receive a desk full of flowers, cakes, best wishes from their students and colleagues. Many schools even hold school-wide activities to celebrate and commemorate the sacrifices and achievements that teachers have made. This could be peculiar to a foreigner at first but Vietnamese enjoy showing their respects to others. These will help the relationships among people become better and last longer.
Love Peace
The love for peace and the anathema to war are the two distinct characteristics that any Vietnamese has. It is crucial to maintain positive energy and atmosphere in any environment. At schools, teachers tend to create an environment where it is safe to be yourself. Knowing this, students can freely ask questions without fear of criticism and they can compete against each other in a fair way. This environment will nurture them into being better people for society.   
Through the above article, we can see that most Vietnamese people look for the bright side in life. Vietnam provides good working environments where you are able to be yourself. The people you interact with are usually supportive and nice to everyone around. Therefore, to some people, choosing to live and work in Vietnam is the best decision they've ever made. Do not hesitate and send your application at our website vietnamteachingjobs.com – where you can find thousands of English teaching jobs at the most prestigious centers and schools in Vietnam.