Travel within Vietnam is extremely easy – with there being a huge number of destination and ways to get there. This article will explore some of the main places to visit and provide a general overview of where you can spend your holidays.
1. Traveling to HANOI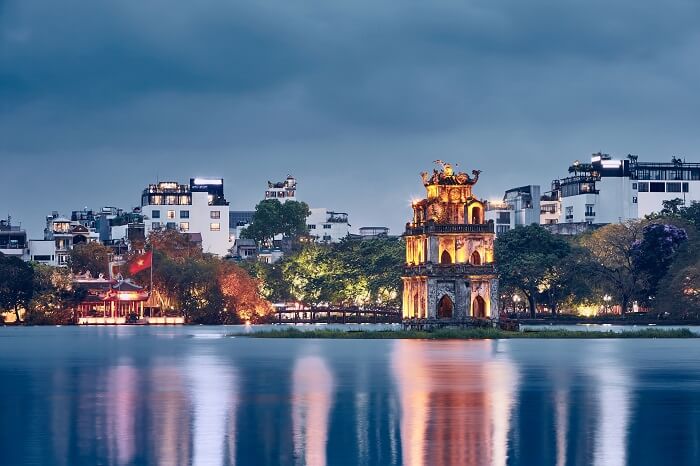 Hanoi is the capital of Vietnam. It is a large city, which has an excellent bus system, which will make it easy for you to travel around. The city is divided into several different areas – each of which have their own personality.
One of the most popular areas is the old quarter – a labyrinth of small streets right in the centre of the city lined with shops. You can get everything you have ever needed in this area so do make sure that you take an extra bag for all of your shopping. It is suggested that you stay in the area since it is so central that you will be able to walk to most things – as well as the bus stations and train station.
Please note that the airport is quite far from the centre (unlike Ho Chi Minh City) taking about an hour to get from the airport to the old quarter. There are public buses as well as shuttle buses to get you to the centre as well as taxis and grabs.
Hanoi is a very old place thus there are many historical places to visit – from the citadel, Minh mausoleum to the cathedral. In addition, there are a lot of museums – which are very well laid out and all reasonably priced (from free to 30,000 VND)
As Hanoi is so north, there are four seasons – so be sure to check the weather before you go to ensure that the weather is not a shock on arrival.
2. Traveling to SAPA
if you live in the North then Sapa is a great place to visit. As there is an overnight train then it is possible to get there during the weekend – simply get on the train on the Friday evening after work and return on the train on Sunday night which arrives around 6 am – perfect timing to simply go from the train station for a quick bite to eat and then off to work !
When travelling by train there are a variety of classes to choose from – it is suggested that you have a berth (bed) so that you get to sleep and that you take the cabin with four beds as sharing with five other people in the six berth is a little crowded.
It is important to note that Sapa is located in the mountains and as such, it gets very cold in the wintertime. Although the hotels are ready for this and have fireplaces and you can buy wood, it is essential to make sure that you dress warmly enough.
Sapa is the home to the tribal people so at every turn there is fascination as you get to see the different tribes and their wares. There is a lot of walking to be done in Sapa so take your walking boots or trainers and a small bag for essentials.
3. Traveling to HUE
In the centre of Vietnam, you will find the old capital of Hue. This is a very relaxing place, which revolves around the central perfume river with boardwalks and parks lining the river. As it was the capital, there is the old citadel and Forbidden City where the emperor used to live. All of these sites can be visited although it is important to note that unlike the rest of Vietnam where the standard entry fees are typically 30,000 VND in Hue some of the sites are much more expensive – from 50,000 VND to 200,000 VND. However, the entry fees are worth it as the sites are well maintained and there is extensive information in English.
When booking accommodation be aware that although walking street is very central, at night it turns, into one massive bar that parties into the early hours. As a result, it is fine to book accommodation near walking street but do not book hotels that are on the street itself otherwise you will not be getting any sleep.
4. Traveling to DANANG
Danang is a very popular beach location for both expats and Vietnamese. Located in the centre of Vietnam, Danang has a long stretch of sand with hotels all along the front. The sea can be quite rough so there are designated swimming areas with a lifeguard.
As it is popular, there is a wide range of food options available as well as nightlife. There is a large shopping centre as well as lots of smaller shops.
Be aware that Danang can get overcrowded during the peak summer seasons – especially when there is a public holiday.
5. Traveling to HOI AN
Like Danang, Hoi An is an extremely popular tourist destination. It is a very old and quaint place and features a range of historical sites.
Like Hue, due to the amount of tourists, unlike the rest of Vietnam which charges 30, 000 VND for sites, there are higher fees. You cannot simply pay for an individual site but instead need to buy a book of tickets that enable you to choose which sites you want to visit.
Hoi An is extremely flat, which means that it is very easy to cycle around. Many of the hotels offer free bicycle use or you can hire locally.
There is a beach about 5 km away where there are a lot of hotels and resorts. Many people choose to stay at the beach location rather than in central Hoi An and then either cycle in when wanting to visit or take the hotel shuttles.
It is important to note that Hoi An does not have a railway station or airport. As a result, you need to use the facilities at Danang. To get from Hoi An to Danang there are buses which take about an hour as well as taxis and grabs.
6. Traveling to MUI NE
Mui Ne is located about six hours from Ho Chi Minh City and consists of miles of sandy beaches. This is a popular holiday destination but does not seem to have the huge crowds as Danang and Nha Trang.
Although there is a small centre, Mui Ne is very spread out covering several miles, with there typically being one central road near the beach, the beach and then hotels and resorts lining the beach. Many of the hotels are directly on the beach and thus have their pool and seating area facing the beach although it is possible just to sit on the beach in the areas directly in front.
To get to Mui Ne many people take the sleeper bus – which is a normal bus which has individual  " beds " – one above the other all the way through the bus. Each person gets one bed which is large enough to lie down in and offers a very relaxing way to travel.
7. Traveling to HO CHI MINH CITY
Ho Chi Minh City is the largest city in the South and used to be the capital of Southern Vietnam. It is a busy and fast-paced city well renowned for its super chaotic traffic. There are a large number of shopping centres in Ho Chi Minh City as well as museums and tourist sites. Most of these are set within a central area and it is easy to walk from Book Street and the old post office down past the opera house to the riverside.
District 1 is the central area and offers large shopping centres as well as parks and sights. Ben Thanh market in district 1 is a huge covered market. There is great shopping in there – particularly the fixed price section where you are able to shop for souvenirs knowing that you have got a reasonable price.
There is a large nightlife in Ho Chi Minh City – both in district 1 as well as in the expat area of district 2, which is located a little way out from the centre but nonetheless reachable with bus or taxi.
There are many many more places to visit in Vietnam in addition to these key places. Each one is unique and offers a wealth of different sights and activities. The best place to start when looking for somewhere to go is on the website trip advisor. This site gives you a short outline of the place and then breaks it down further into the key things to visit and do whilst there. Do not hesitate to take the plunge and go off and explore – Vietnam is a fascinating place and although you may not speak the language or always know exactly what you are eating you will have fun and be helped by happy helpful locals on the way – enjoy!