Saigon is known as the most vibrant and fast-paced city in Vietnam. Coming to Saigon, you will admire the harmonious blend of different cultures in the process of formation and development. What I want to talk about in this article is the culinary culture, and the Vietnamese street food you will find anywhere in every alley of Saigon.
Pha Lau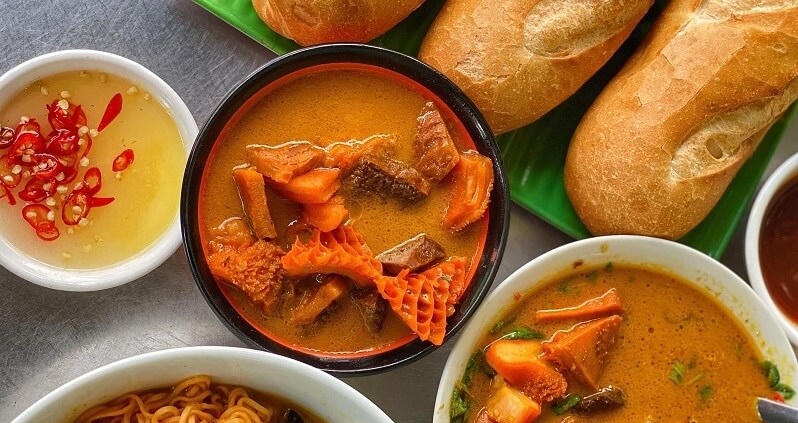 This typical Vietnamese street food is made with a pig's stomach and small intestine, lungs, liver, and heart. They are marinated in spices, fried until golden and boiled again until soft. Coconut milk is the main ingredient of the broth, making the sweet and fatty taste of the stew.
When eating Pha Lau, diners can eat with bread, which will bring a really different flavor that only Saigon can offer. You can find the dish in every small alley in the streets of Saigon. This is a popular street food that attracts tourists near and far when visiting this young and dynamic city.
Price range: From 30.000 VND/ a bowl
Charcoal grilled rice paper (banh trang nuong)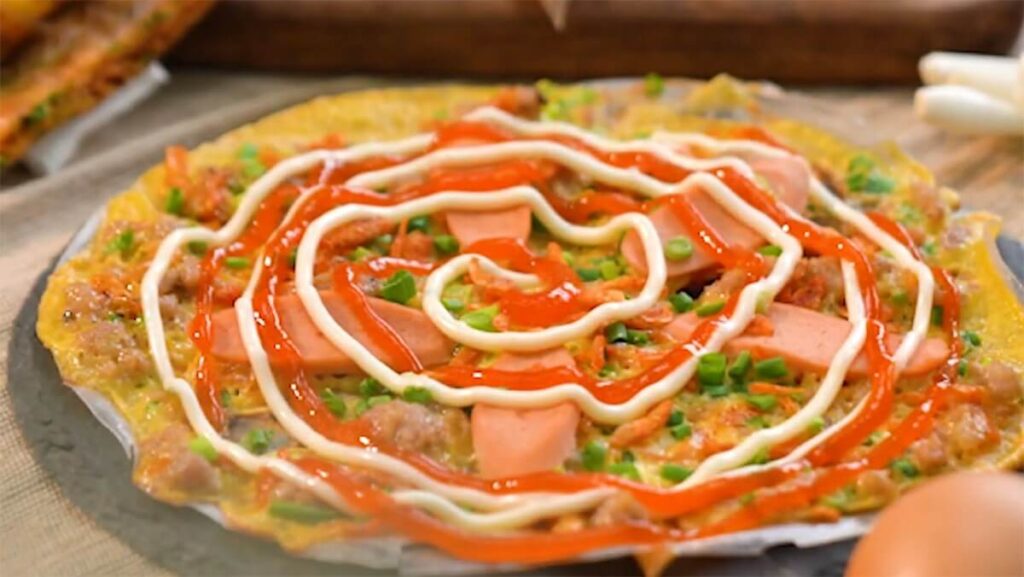 The way to prepare this dish is quite simple. First, the rice paper is placed on the griddle, the eggs are beaten with scallions and dried shrimp and then spread evenly on the surface of the cake. Just add a little chili sauce, fold it and diners can enjoy the mouth-watering mouth-watering dish. This is a dish that is sold in many streets and is loved by Saigon people. Unusual taste, fast processing time, and cheap price, grilled rice paper is a dish that appears regularly in the daily life of local people.
Price range: 12-15 thousand VND/piece.
Mixed rice paper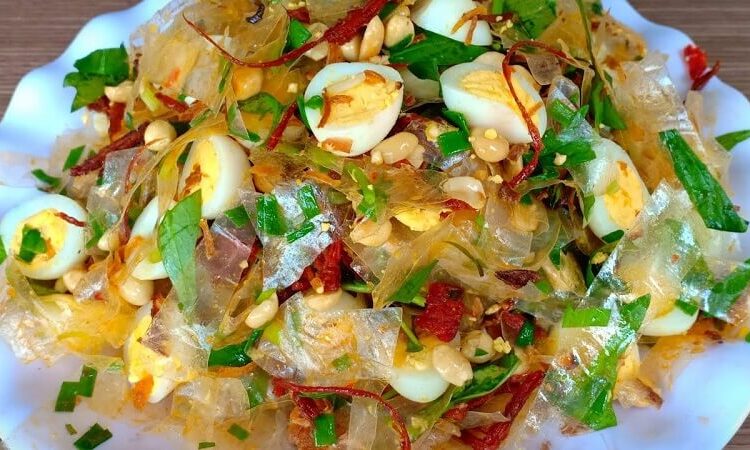 When talking about mixed rice paper, surely many young people already know. This is a dish originating from the Central region, but now it has become a popular dish across the country. In Saigon, mixed rice paper brings a bit of a strange taste of the South. 
The dish is popular thanks to the chopped rice paper mixed with ingredients of dried beef, dried shrimp, quail eggs, mango, laksa leaves, satay, shrimp salt and a little kumquat, creating a sweet and spicy taste. Diners also feel the unique deliciousness of mixed rice paper thanks to a little spicy chili and chopped laksa leaves.
Price range: 25 – 50 thousand VND/bowl
Fried dough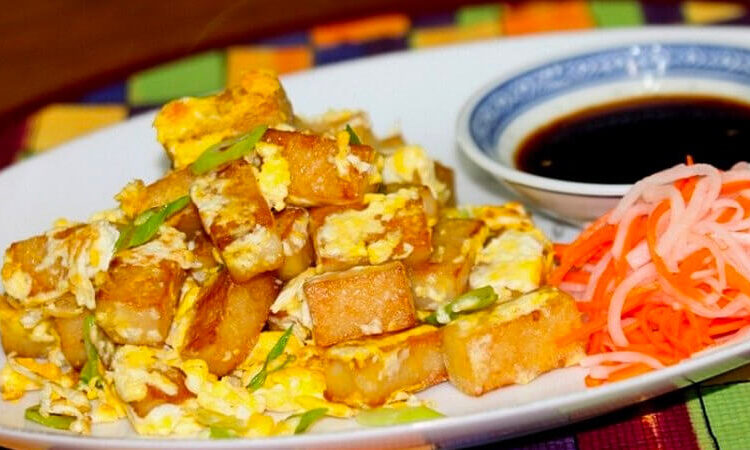 Fried dough dish is prepared quite simply with the recipe from fried flour, eggs, shredded papaya and soy sauce, scallions. Crispy fried dough served with soy sauce adds a rich, delicious flavor.
Many people when coming to Saigon have to admire, because a dish seems to be simple, from easy-to-find ingredients, easy to make but has such a special taste. Come to Saigon in the cold days to enjoy this delicious fried dough.
Price: 45,000 /disc
Ho lo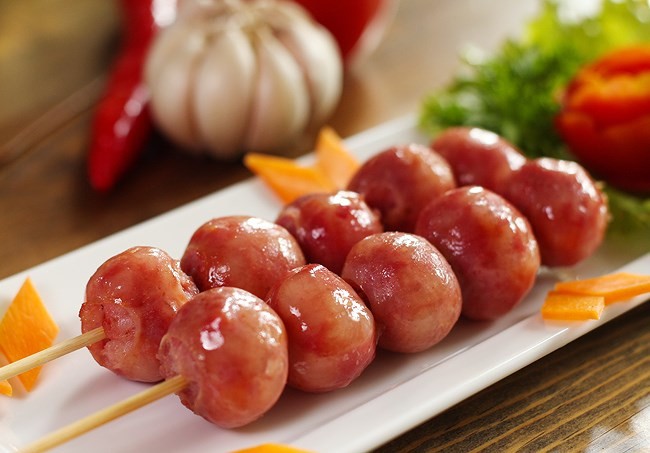 Ho lo is a dish that many people refer to when coming to Saigon. This is a dish originating from China.  Ever since, it has become a delicious and attractive Vietnam street food. You just need to skewer some "ho lo" balls and bake it on a charcoal stove, wait until the outer skin is almost burned, the inside is cooked. 
You can immediately enjoy the grilled "ho lo" while it is still hot and dipped in some chili sauce. Surely, you will feel the richness of the combination of the crispness of the outer shell, the chewy filling, and the spicy taste of the chili sauce.
Price: 15,000 VND/ a skewer
Stir-fried corn with butter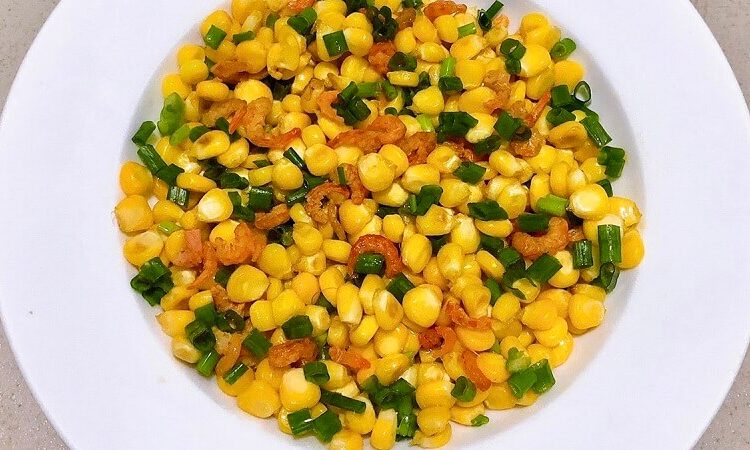 Referring to buttered corn, you probably already know its delicious and greasy taste. This dish is popular all over the country with unique flavors that create a distinct regional style. The dish is made from easy-to-find ingredients such as sweet corn, roasted shrimp and green onions with a little butter. The sweet, soft corn kernels, mixed in the fat of the butter, the crispiness of the fried shrimp, the fat, the aroma of green onions all blend together to create a rich and delicious dish.
Price: 25,000 VND/serving.
Sidewalk snails – the most iconic Vietnamese street food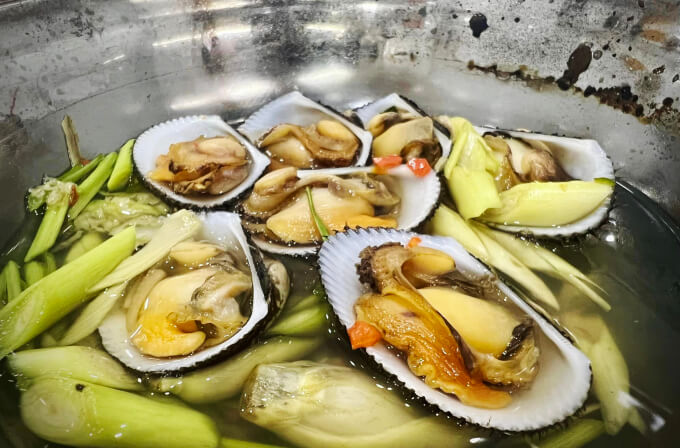 Snails are a very popular snack with many different ways of processing, giving an unmistakable taste. And Saigon snail dish has a special taste of Southern people. Many types of snails are processed into many different dishes such as boiled snails, spicy fried tamarind snails, fried snails with chili discharge, grilled snails … for users to freely choose.
This dish is often combined with a characteristic sweet dipping sauce, spicy chili and salted figs to create a Saigon-style dish. You can easily find and enjoy snail dishes all over the streets of Saigon. In particular, try this dish in winter, its characteristic hot and spicy flavor will warm you up on cold days.
Price range: 30 – 110,000 VND/piece
Balut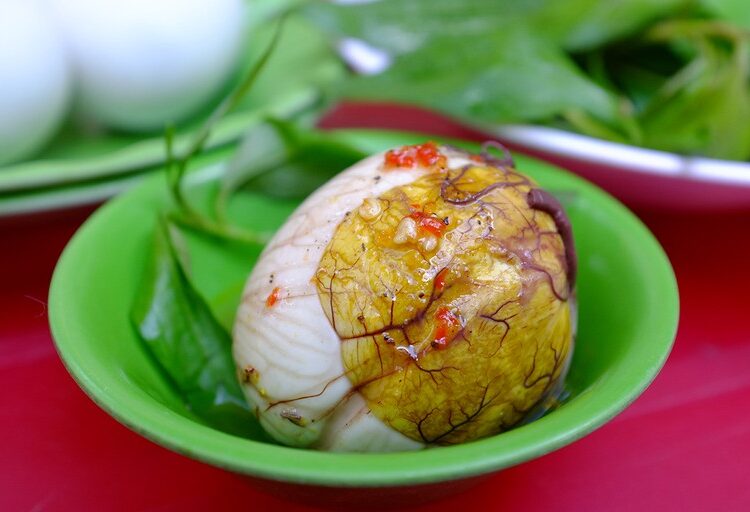 This Vietnamese street food is extremely nutritious, cheap, and delicious. This is a popular dish appearing in the daily life of local people across the country. The dish is quite special for tourists when coming to Saigon. Balut will be served with minced vegetables, ginger, a little peanut and soy sauce to create an unforgettable flavor the first time you enjoy it.
Tamarind Roasted Balut is also another interesting variant of this dish. This delicious, nutritious-cheap street food is quite sought after in Saigon, because it is very addictive.
Price range: 7-10,000 VND/piece
Hu tieu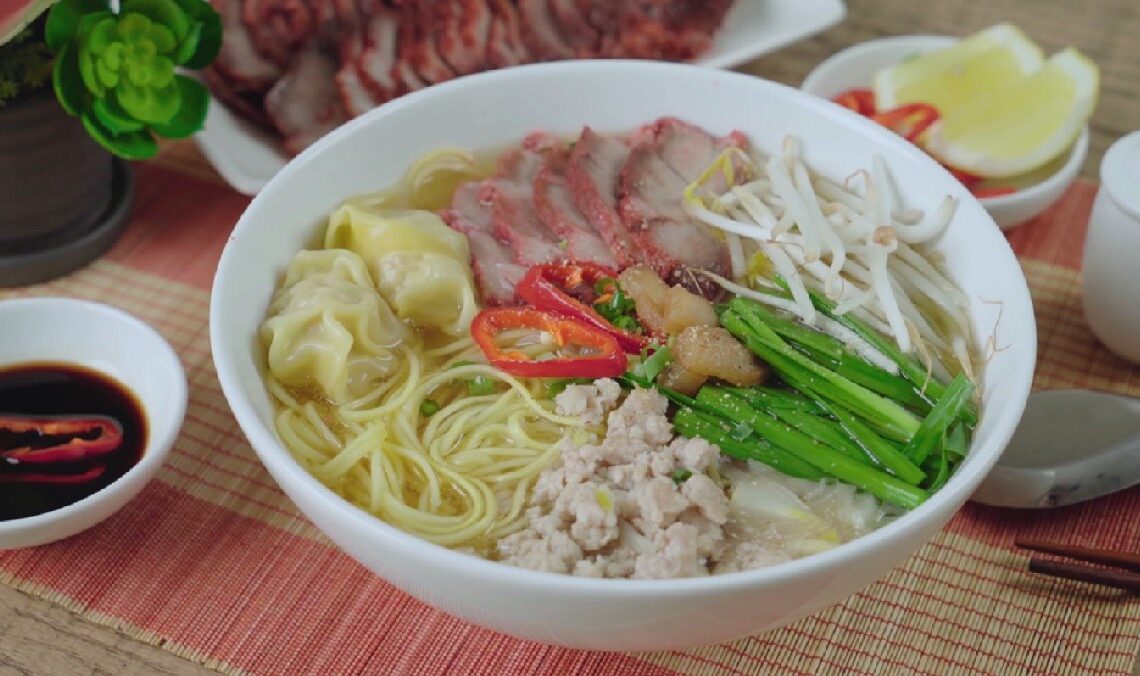 Hu Tieu, strange name and very strange taste. Many people confuse this dish with pho, but it's not. Hu tieu Saigon has its own characteristics that create a very Southern style.
Soft noodles combined with a carefully prepared broth, adding a bit of special spices create a special dish with a strong spicy flavor of the Southern people. If you eat noodles, remember to add some raw vegetables to make the dish more flavorful. Just like Hanoi pho, if you have not enjoyed hu tieu, you have not been to Saigon.
Price: 55,000/ bowl
Corn roll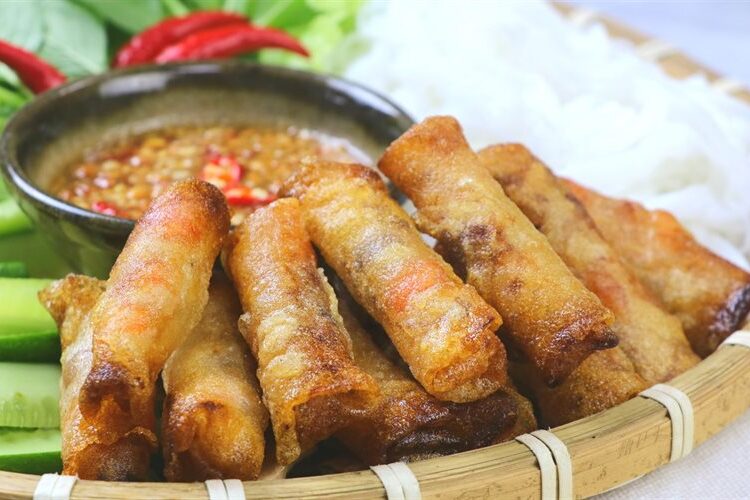 Corn roll dish originated from the name from the central region, coming to Saigon it is modified and has its own style. If the Central Corn Roll is made from a piece of rice paper wrapped with fried shrimp and onions, the Saigon Corn Roll is wrapped with sweet corn, adding a little spice of scallion to bring a different, greasy, delicious taste. interesting.
Anyone who has tasted this dish will surely not forget the fatty taste of each corn kernel in the crispy fried rice paper layer. Try it once, you will definitely want to try it again and again.
Price: 35,000 VND/ dish
Hopefully with our list of Vietnamese street food that can be found in Saigon above, we have given you some great ideas on what food you should try when coming to Vietnam, especially HCM city!