Although we all know that living in Vietnam we are in a foreign country and as such should embrace the local culture and traditions, there are times when you feel that you have had enough of rice and noodles and fancy something home cooked which reminds you of home. This is fine and is part of the normal transition to life abroad (no matter how many years you have lived as an expat!) – however once you realize you have a craving and decide to do something about it, the prominent question is- where on earth to go to get something? 
L's PLACE  (Hanoi only) 
If you live in Hanoi then the first port of call for foreign food cravings is L's Pace – there are a few dotted around the capital e.g. near the prison museum / the back side of Tay Ho  / Ciputra etc. This is a very small shop which is jam-packed with foreign goods – so if you are craving Walkers shortbread or Branston pickle – then this is the place for you! It should be noted however that as the shop is geared specifically for foreigners ( you are not able to buy the usual Vietnamese products here as the price would be too cheap ) the prices are comparable to European prices along with a shipment expense built in. This means that some of the items are very expensive – meaning that you would not go to L's Place for a weekly shop ( as this would break the bank ! ) however if you need something you are craving then it is worth the price! 
There are often discounts in L's place ( as things are about to expire – with more bargains being found at more out of the central areas such as Ciputra ) where you can get foods which are about to expire at a fraction of the super expensive price – so worth popping in if you see one of the shops and check!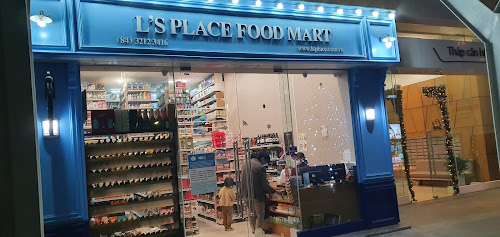 L's place is compact but filled with foreign goods 
E- MART  (Ho Chi Minh only) 
If you live in Ho Chi Minh then E Mart has a wide selection of Korean items (as it is a Korean-based store) – although not like L's Place which has European and American products (at a price to match) Emart at least has something different. 
You will be able to find interesting Korean things in Emart (which is located out of the center in Go Vap) from a wide selection of biscuits to an amazing array of seaweed-based products to Korean drinks.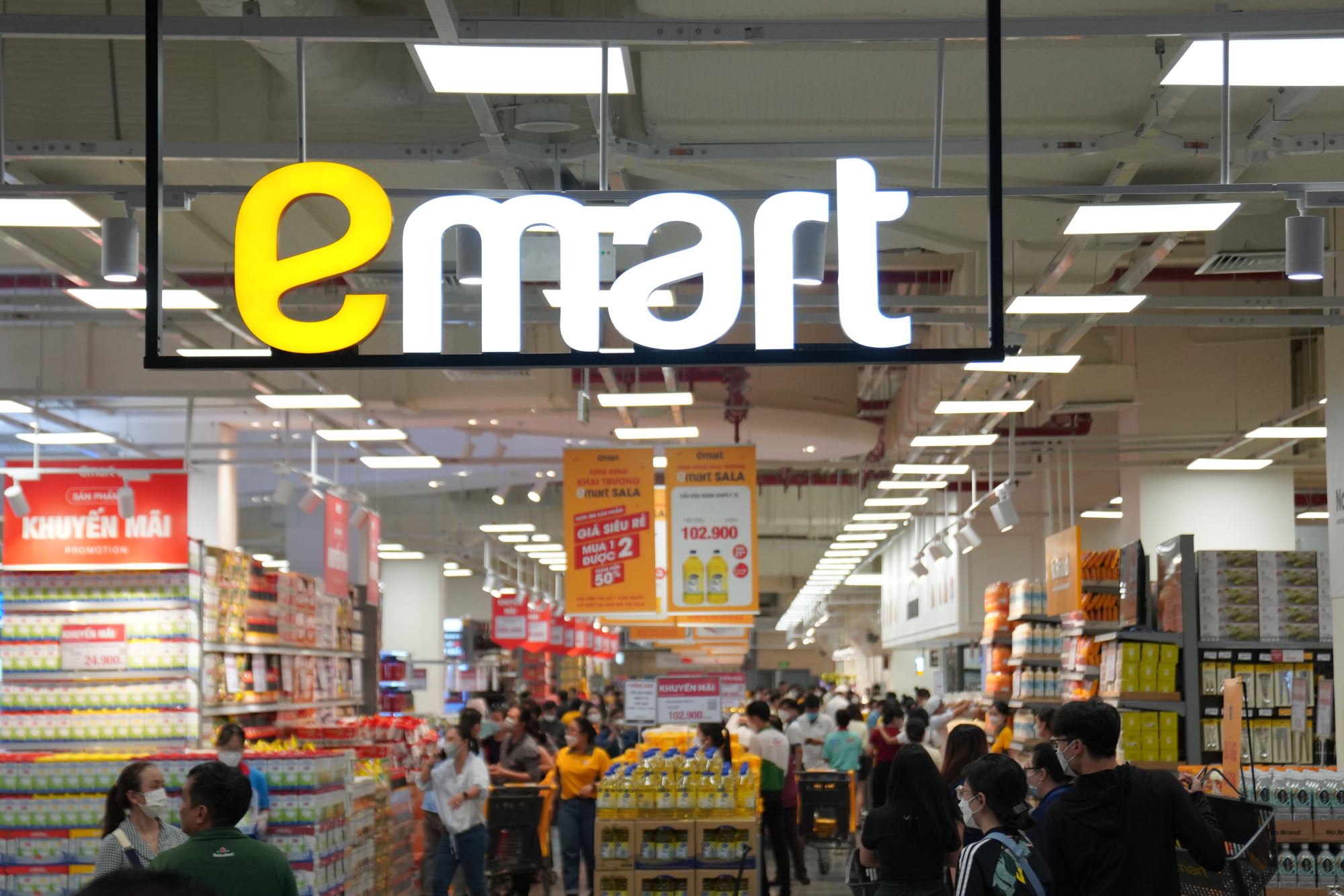 As the main part of a shopping mall, Emart offers a large range of Korean items
The best thing about shopping in E Mart is that although many of the items are from Korea the prices are all cheap so you can expand your typical Vietnamese diet with a selection of these products. 
K- MARKET 
These are a chain of Korean-based shops and can be found throughout Vietnam. Although K Market offers nowhere the same variety of products as E Mart, the shop mainly stocks Korean items – including quite a selection of frozen foods. However, unlike Emart which manages to keep its prices low as it is buying in bulk, the prices in the K market can be quite expensive. Like L's place, however, there are often discounts on items which will shortly expire so it is worth taking a look.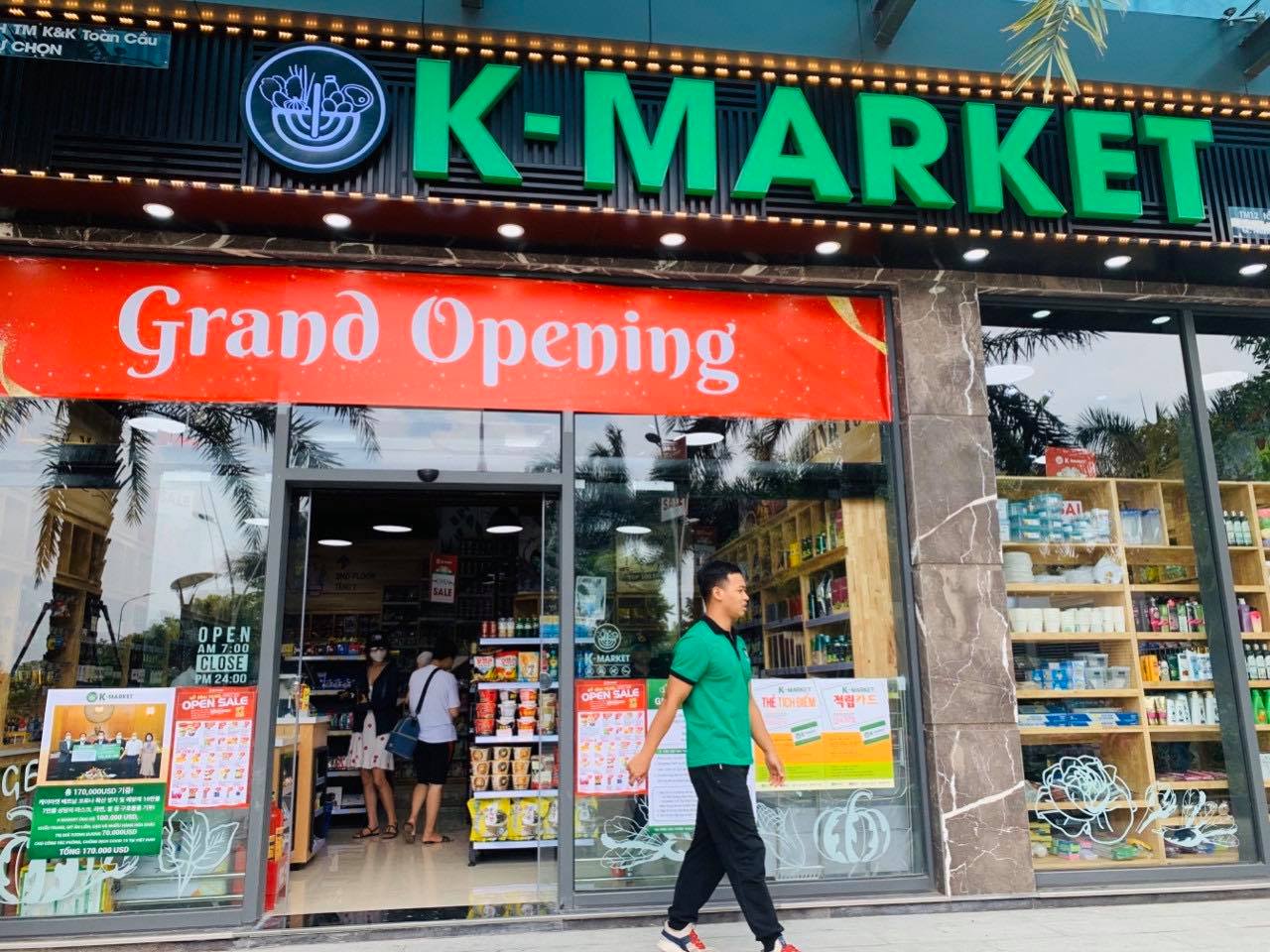 Although moderately expensive, K Market has a comprehensive range of Korean goods 
VARIOUS INDIAN SHOPS 
There are Indian food supply shops dotted around Vietnam that provide authentic Indian goods. The prices of these shops vary tremendously so it is worth investigating to ensure that you are able to get them at a reasonable price. Although more expensive in Vietnam than in India ( as you need to allow to transport costs etc ) you will find that when you compare the price of Indian food supplies in Vietnam to the cost of the same item in the UK, then they are about the same price. As a result, rather than wasting your luggage allowance on items which you can get in Vietnam simply get all your Indian supplies here!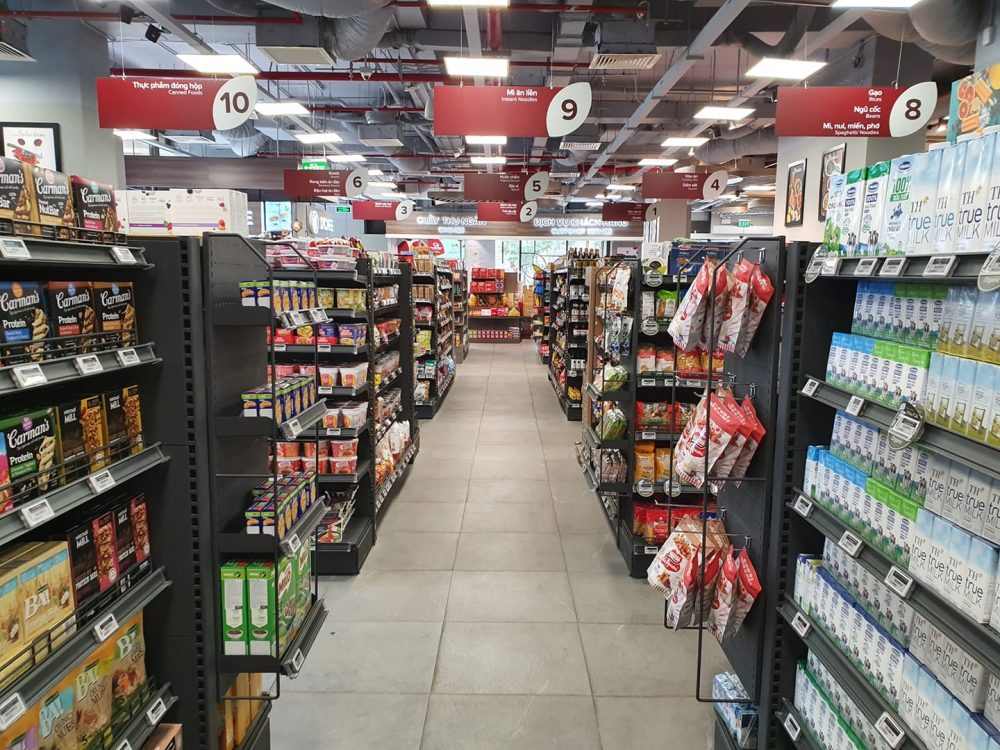 Although there are some physical Indian food shops, many are online only 
Many of the Indian shops are online only rather than having a physical shop – so you can investigate what you need and then simply order ( making sure that you check the sizes- when buying things online it often looks as if produce is huge however when it arrives at your doorstep it is minuscule!
LAZADA/SHOPEE
Although you may be used to purchasing cheap items on the online shopping services of Lazarda and Shoppe, you may be surprised to learn that they have a very large selection of imported goods. Not everything you want is available – for example, I have been unable to find tartar sauce ( used for fish ) however there is a very wide selection and all of the prices are cheaper than those you can find in the shops.
Overall, do not worry when you have those cravings for your own comfort food – most things are available ( although you may have to search – or even wait – if ordering online ! ) so make the waiting part of the experience and you will enjoy it even more when it finally arrives! Happy eating!