Possessing a TEFL/TESOL certificate is a powerful addition to your resume, whether the teaching-related jobs you are applying for require it or not. Moreover, if you have a desire to be an ESL teacher, especially in Vietnam, this certificate will give you a big advantage in the eyes of your employer. But have you known what kinds of teaching jobs can you take up with them? Read more on our article to find out!
What Kinds of Teaching Jobs Can You Get with a TEFL/TESOL Certificate?
Teaching English in the classroom
This type of position is so popular with many TEFL/TESOL-certified teachers. You can opt to teach under many ways below:
English Centers
It is not difficult for you to find English centers in big cities. Indeed, it is common for expats to find this type of job as their first job when setting foot in an overseas country. However, when teaching for these centers, your working time can be flexible (in the mornings, evenings, or sometimes at the weekends) because their target students are mostly young learners who can only come to supplementary classes after school.
Public Schools/ International Schools/ Universities / Colleges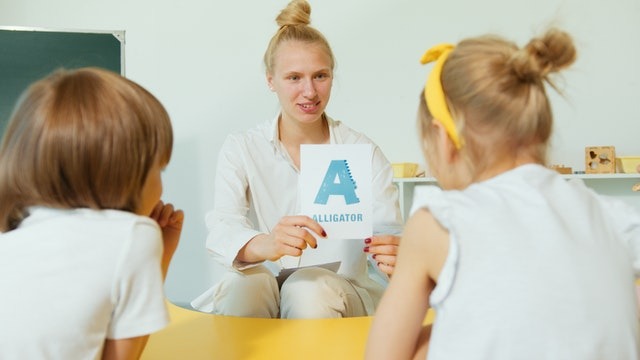 When working at English centers, you can be flexible in your work hours depending on your classes schedule. However, public/ international schools may require you to work up to 8 hours per day if you have office duties( making or marking tests,..). Otherwise, you need to work according to the schedule set.
However, teaching in these places is usually more high-demand than in English centers; for instance, they can require you to have a bachelor's degree or have minimum years of teaching experience.
However, due to the Covid-19 pandemic, many of them have to switch from offline to online teaching, so they also have some extra requirements when hiring teachers. An outstanding example is proficiency in Microsoft or Zoom meetings, which is necessary for running online classes.
Tutoring
Tutoring one-on-one is one of the common methods in many countries, which helps students make better progress and also allows teachers to earn more than they do in the regular classes. You can opt for teaching full-time or part-time, depending on your preference.
Open your own language school/center
If you are a person who wants to do business besides teaching, setting up your own language center/school is a great idea. You will be both a manager and a teacher who can satisfy your passion for teaching. Your business premises can be your own home or a place you rent. Having a TEFL/TESOL degree and teaching experience will help you attract more of your students soon.
Become a senior teacher or academic coordinator
Taking on a more senior teaching or management role is an easy way to advance in your teaching career ladder. Kinds of teaching jobs such as Young Learner Coordinator or Business English Coordinator are available at many language schools and institutes.
These positions assist and advise other teachers to organize and facilitate development workshops to become involved in the administration and management of a specific type of class.
Becoming a curriculum or course designer
This position is available in many English centers/schools. This is more of a management position. It frequently involves responsibilities such as planning and developing the curriculum and individual courses, coordination of teaching schedule, and organizing teacher development workshops.
Becoming an ELT Writer
You can use your knowledge and experience with the TEFL/TESOL certification exam to create textbooks and supplemental materials and then sell them. Many TEFL/TESOL book publishers prefer to cooperate with experienced teachers so that you can bring your experience and knowledge into their publications.
If you have a TEFL/TESOL certificate, you can have many kinds of teaching jobs or others, as we mentioned. We also have many teaching jobs for foreigners inside/outside Vietnam, so if you are concerned about these positions, go to vietnamteachingjobs.com and find out your dream job among a variety of posts today!