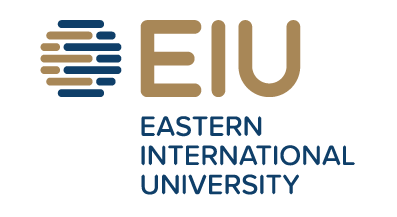 NATIVE ENGLISH TEACHERS AT EASTERN INTERNATIONAL UNIVERSITY
Salary Range: 1900 - 2100 US dollars/Month (after tax); Quality accommodation provided (not shared); A bonus of 1600 US dollars
Available until: March 1, 2023
Other Information
at Eastern International University (view profile)
Location

Bình Dương

Date Posted
Today
Category

Academic English




IELTS / TOEIC / TEFL Teaching



Job Type

Full-time



Are you willing to accept and support qualified teachers currently outside of Vietnam?
Yes
Nationality of candidate:
American, Australian, British, Canadian, Irish, New Zealand, South African
Experience
> 2 years
Candidate Requirements
Bachelor's Degree, CELTA
Where is the employer located:
Bình Dương
Salary:
1900 - 2100 US dollars/Month (after tax); Quality accommodation provided (not shared); A bonus of 1600 US dollars
Description
Eastern International University is seeking teachers to join our team of motivated professionals. We are recruiting for teaching contracts beginning  April 2023. We are seeking genuine teachers to work in a busy department which runs both general and academic programmes with the objective of achieving official IELTS band 6 for all undergraduates. Our curriculum advances beginner level students to an official IELTS Band 6 through a full time programme of study.
Qualifications
To be able to offer quality language teaching we require teachers to have:
- Experience teaching general English and/or IELTS
- A minimum of 3 years' post-CELTA (Or equivalent) teaching experience
We would prefer candidates to have:
- Great communication, interpersonal, time management, and organizational skills
- Good cultural awareness
- Computer literacy
In order to provide teachers with work permits, the following documents are required and must be notarized for use in Vietnam:
- Undergraduate degree
- CELTA or equivalent (with a minimum of 120 hours' in-class instruction and 6 hours of observed lessons)
- Clean home country police check (issued within 3 months of your arrival in Vietnam)
- Document affirming a minimum of 3 years' teaching experience
N.B. Applicants must be available to commit to a 1-year contract
Salary and Benefits
- A competitive salary of between 1900 and 2100 US dollars per month (after tax) for teachers
- Quality accommodation provided (not shared)
- 25 days of paid leave per year (this is inclusive of public holidays)
- A bonus of 1600 US dollars is offered on successful completion of contract
- Basic health insurance provided
- Professional development program including IELTS examiner training.