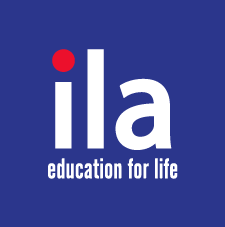 ILA Vietnam
Company Location: 146 Nguyen Dinh Chieu, D1, Ho Chi MInh City, Vietnam
Company Details
ILA - GREATER YOU EVERYDAY
ILA Vietnam is one of the most well-established and one of the leading providers of 21st century's English Language programmes in Vietnam. We take pride in being innovative with the establishment of project-based learning (PBL) in the country. Our mission is to build a future-ready education platform that aligns with the modern workplace, while developing local and global citizenship values to empower students for life.
Here at ILA, we have:
- 25 years of experience in the education industry
- 60+ centres across Vietnam and expanding
- A dedicated & diverse team of 700+ qualified expatriate teachers
- Facilities that are designed, built and equipped to the highest standards

- Diverse range of educational programmes and services in partnership with schools, NGOs and corporations

- Strong emphasis on academic quality, as reflected in our approach to recruitment, development, support and management
Over the years, we have empowered and enriched the lives of over 1 million students of all proficiency levels and age groups with our English language programmes. This achievement is a collaborative effort of inspiring teachers, teaching assistants and supporting staff whose kindness, creativity and dedication serve to fulfil our vision at ILA:
To grow a generation who is capable of adapting to the changing world and changing the world themselves.
Contact us at:
Up to 520,000 VND/Hour; Housing Allowance; Additional Supplement & Bonuses
Full-time
Up to 520,000 VND/Hour; Housing Allowance; Additional Supplement & Bonuses
Full-time