Airlines in Vietnam will have their own highlights to attract customers. To compare aspects and evaluate which airline is the best, passengers need to rely on many criteria such as service quality, aircraft quality, ticket price… Let's take a look at this article to understand more!
Overview of 4 prominent airlines in Vietnam
After the epidemic, Vietnam's domestic airlines are operating extremely excited to meet the increasing travel needs of the people. Among them, the four airlines chosen by customers most often are Vietnam Airlines, Vietjet Air, Jetstar Pacific Airlines and Bamboo Airways.
In addition to operating more than 59 domestic routes to major airports such as Hanoi, Da Nang, Ho Chi Minh City, Da Lat, Nha Trang, Phu Quoc, these airlines are also gradually expanding more international routes to countries in Asia, Europe, America, Australia, and Africa. International flights to countries in Asia, Europe, America, Australia and Africa. Depending on service needs or cost, you can choose the appropriate airline.
Vietnam Airlines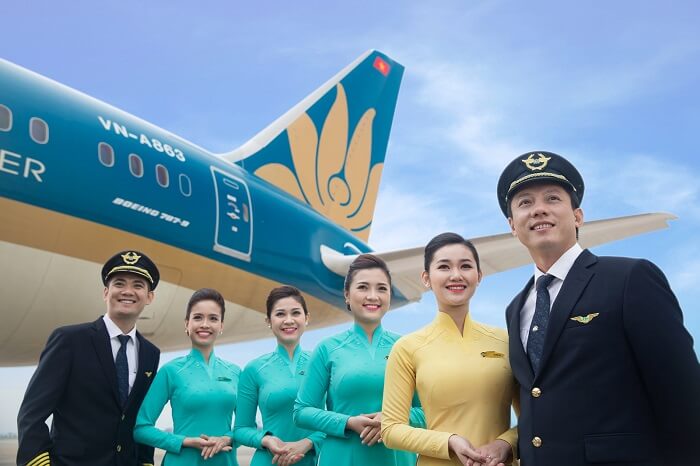 Established in 1956 and officially established as Vietnam's national airline in 1993, Vietnam Airlines has always been a prominent name in the hearts of consumers. This is also the first and only 4-star airline in Vietnam until now. Vietnam Airlines is also the airline that owns the most powerful fleet in Vietnam. The airline has 5 modern and modern aircraft lines including Airbus A321, wide-body Airbus A350-900 XWB and Boeing 787-10 Dreamliner with comfortable design, entertainment system, high-class color changing LED lights.
Jetstar Pacific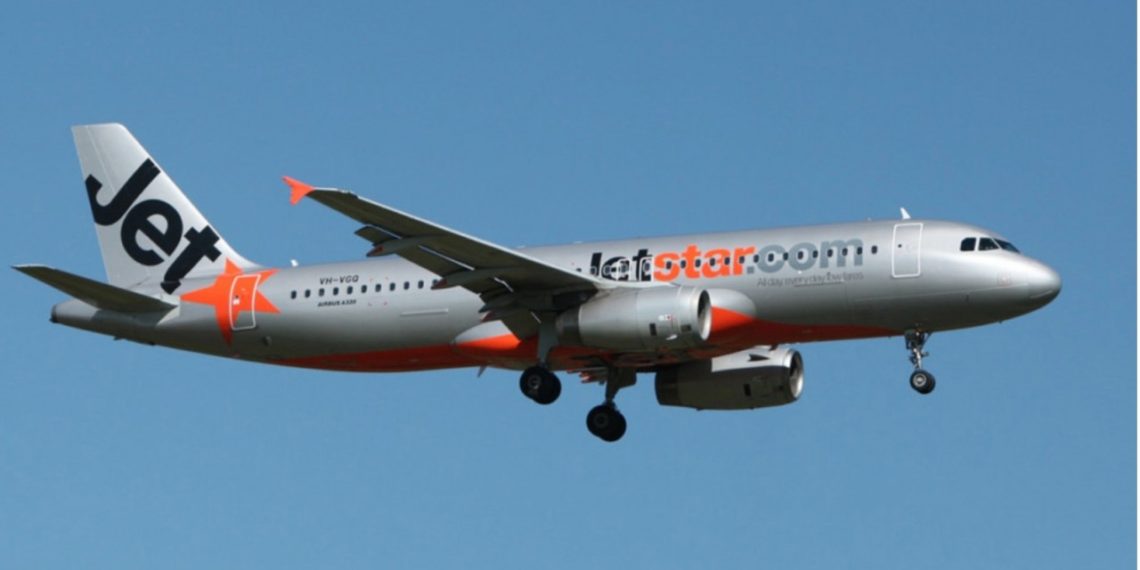 Pacific Airlines, formerly known as Pacific Airlines, is one of the first low-cost airlines in Vietnam. With the goal of "Cheap every day – Satisfied when flying", Pacific Airlines has helped more passengers to fly more often. The airline always tries to assert itself as a low-cost domestic airline that is trusted and chosen by many customers.
Vietjet Air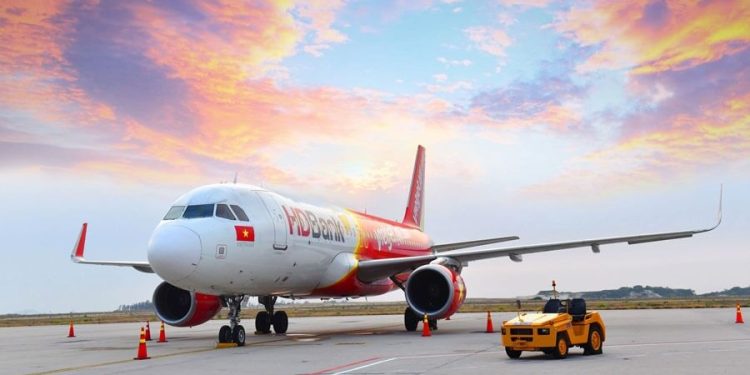 Vietjet Air is the first private airline in Vietnam established in 2007. The airline increasingly dominates the domestic market because of its good pricing strategy. Vietjet Air tickets are quite cheap. In addition, the company also often launches many attractive promotions suitable for many customers.
Bamboo Airways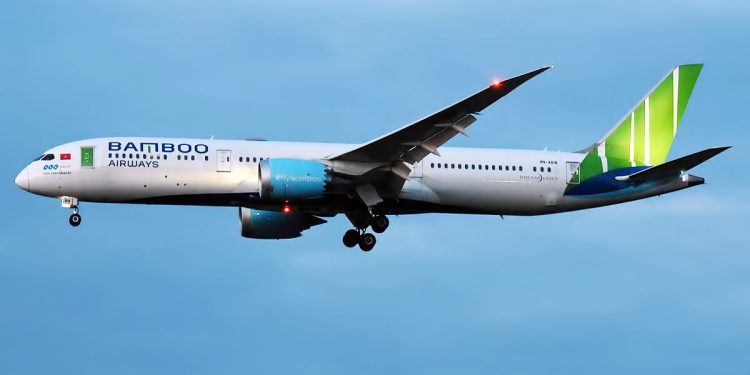 Bamboo Airways is the newest rookie in Vietnam's aviation industry, a member of FLC Group. This is also the first hybrid airline in the Vietnamese market, serving both traditional and low-cost airline models.
Compare 4 domestic airlines in Vietnam
If you are curious about the similarities and differences of airlines in Vietnam, don't miss the comparisons below!
Aircraft quality
Low-cost airlines in Vietnam such as Vietjet Air, Jetstar Pacific Airlines, and Bamboo Airways mostly use the popular Airbus aircraft.
Vietnam Airlines uses 3 different aircraft lines: ATR, Airbus and Boeing. ATR aircraft with the most compact size in the fleet (80 seats) are often used for short flights, to small airports such as Dien Bien, Quang Ngai airports…
In 2019, Bamboo Airways also quickly added to its fleet the new Boeing 787-9 Dreamliner aircraft. This is a wide-body aircraft model, luxurious interior, outstanding performance that previously only Vietnam Airlines exploited.
If you value service quality and don't care too much about price, you should choose Bamboo Airways and Vietnam Airlines to enjoy the most spacious and comfortable space.
Flight attendants
As the only airline among domestic airlines to receive the "Global 4-star airline" award, Vietnam Airlines takes the lead with a team of professional and well-trained flight attendants. However, it is impossible not to mention the new generation airline Bamboo Airways with a young and dynamic staff.
Pacific Airlines aims to be polite because from the attitude to the dress of the flight attendants, they are all very neat and professional. Low-cost airline Vietjet Air chooses a youthful, innovative and somewhat daring style when it sometimes has a team of sexy flight attendants serving on the plane on special holidays.
Food on the plane
Tickets of Vietjet and Pacific Airlines do not include in-flight food, passengers will need to pay an additional fee if they want to eat. Particularly, Vietnam Airlines and Bamboo Airways both provide light meals for passengers. The similarity in all four airlines in Vietnam is that they all assist in the preparation of special meals. You can order porridge for children or vegetarian food if you notify in advance within the specified time.
Airfares
Airfare is often the issue that consumers are most concerned about when choosing an airline. Usually, Vietnam Airlines ticket is still the highest. Mid-range is Bamboo Airways' ticket, and the cheapest segment is that of Vietjet Air. Moreover, both of these airlines in Vietnam often have super promotions every week to attract customers such as tickets of 0 dong.
However, depending on the number of tickets available or preferential programs, you can still book cheap flight tickets from Bamboo Airways or Vietnam Airlines. Every year, Vietnam Airlines launches a number of stimulus programs such as Hello Summer, Golden Autumn… In which, the regular promotion program on Thursdays up to 50% off airfares is also very popular. .
Air ticket regulations
The difference between these airlines in Vietnam is also in the ticket regulations.
For example:
– Vietnam Airlines does not allow the passengers to change names, while the remaining 3 do. But the customer will need to pay an additional fee plus the difference in fare.
– Air tickets of Pacific Airlines and Vietjet Air are not refundable in all cases. Only Vietnam Airlines and Bamboo Airways allow that but it will depend on the class of airfare.
With the comparison of 4 domestic airlines in Vietnam as above, VTJ hopes to help you easily choose the one that best suits your own criteria. See you in the next articles!