The hundred-year-old craft villages in Hoi An are home to long-standing cultural identities that you can hardly find in urban areas.
The oldest craft villages in Hoi An:
Thanh Ha Pottery Village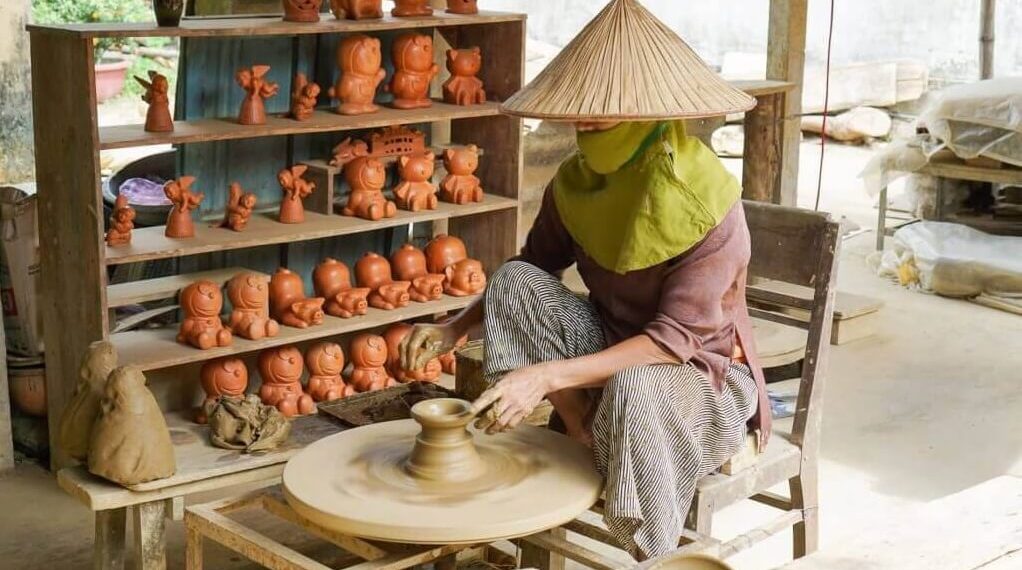 Thanh Ha pottery village is located on the banks of the Thu Bon River. The village is only 3 km from Hoi An ancient town. With a history of formation and development of more than 500 years, the village's pottery is recognized as a national intangible cultural heritage.
The main raw material for pottery production of Thanh Ha village is brown clay, mined along the Thu Bon River. Experiencing a completely handmade production process, the village's ceramic products are quite rich with all kinds of bowls, plates, vases, jars, jars and even pets.
What to do in Thanh Ha Pottery Village?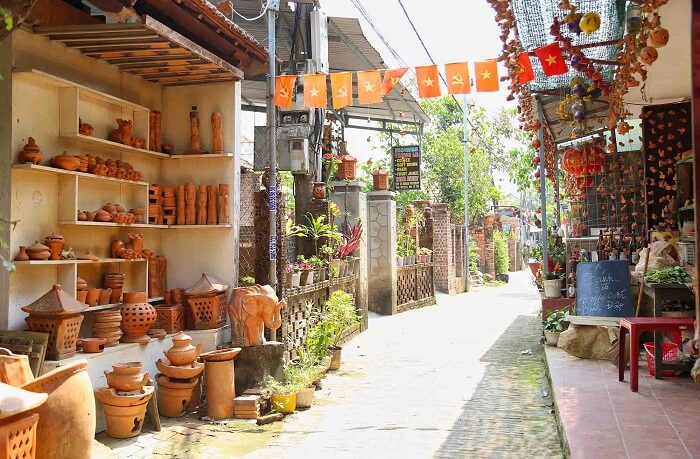 Visiting the village on a summer afternoon, it is not difficult for visitors to come across raw ceramic items lying in the sun in the yard. The village's products have two main lines: brown earthenware (fired with fire with a temperature of 800 to 1,000 degrees Celsius) and red ceramic (temperature below 300 degrees Celsius).
Just like any other craft villages in Hoi An, visitors have the opportunity to experience drawing and molding pottery right at home. Besides, you can visit Terracotta Park, where famous Vietnamese architecture and world wonders are recreated by the hands of ceramic artists.
Kim Bong Carpentry Village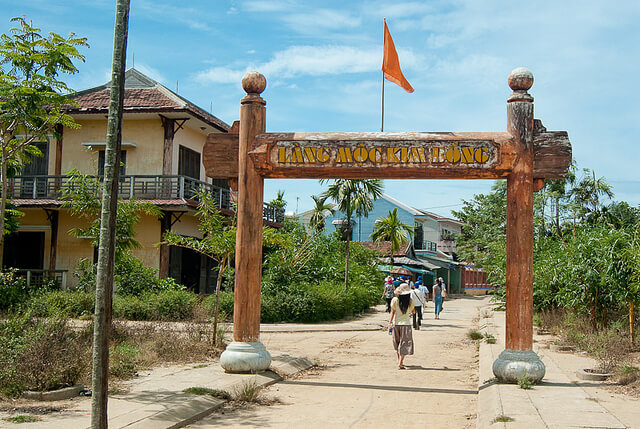 About 5 km east of Thanh Ha pottery village is Kim Bong carpentry village. Starting carpentry in the 16th century, Kim Bong village is famous for household products, construction and especially shipbuilding.
The shipbuilding industry of Kim Bong village once flourished in the early 2000s. It is thanks to being located in the downstream of a tributary of the Thu Bon River, looking to the other side is the ancient town of Hoi An. These craft villages in Hoi An used to have glamorous peak periods of their own. Currently, Kim Bong village is promoting carpentry and handicrafts to attract tourists coming to Vietnam.
What to do in Kim Bong carpentry village?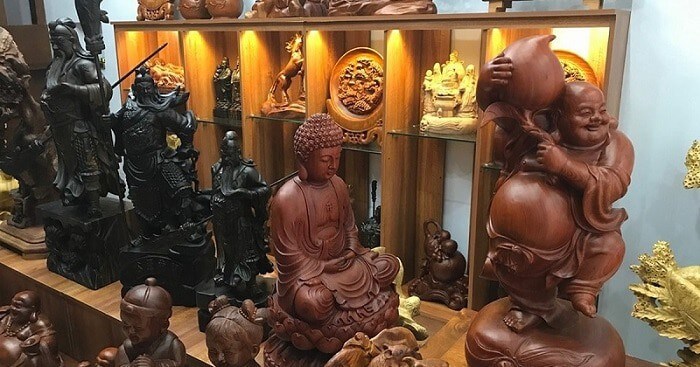 An experience worth trying in Kim Bong village is walking around the riverside area. It's when you can watch the ships being pulled ashore by the system of pulleys and rails. Beside, you will find yourself enjoying the wind and watching Hoi An from this side of the river.
While the east of Kim Bong village specializes in shipbuilding, the west specializes in fine art. The talented hands of the artisans of Kim Bong village are also shown through liberal landscape paintings. You can find people selling these on the main road of the village.
Tra Que Vegetable Village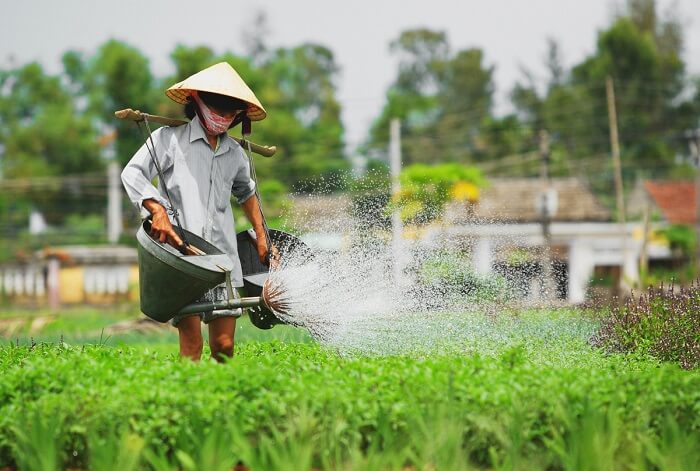 From Kim Bong village, go 9 km to the north, through the center of Hoi An, you will reach Tra Que vegetable village. It is one of the most well-known craft villages in Hoi An. This 400-hundred-year-old destination is recognized as a National Intangible Cultural Heritage. Visitors will get lost in a green space with dozens of vegetables, notably spices, being nurtured here.
What to do?
Visitors will learn the process of growing clean vegetables and enjoy dishes made from vegetables picked from the garden. Tra Que is irrigated with safely- treated well water at the lower end of the Thu Bon River.
Although the process of growing vegetables is gradually being automated, people are still trying to preserve the tradition.When coming here, you can try watering the vegetables in a manual way. It will definitely be an interesting experience to remember!
Besides, ecotourism activities are also very attractive to tourists. You will be directly involved in the process of sowing seeds, filling the soil and watering the vegetables. Beside, cycling to visit the vegetable gardens in the area is also an activity worth trying.
So that is our list of the oldest craft villages in Hoi An! If you are interested in crafting as well as discovering cultural heritages in Vietnam, don't forget to visit these villages!