As a traveler, staying connected with friends and family or keeping up with work while on the go is important. Fortunately, Vietnam has a wide range of options for accessing the internet, including free Wi-Fi in public places and affordable SIM cards for mobile data. In this article, Vietnam Teaching Jobs (VTJ) will share useful tips for staying connected with Wi-Fi in Vietnam, from finding free Wi-Fi hotspots to purchasing a local SIM card. So, whether you're traveling for business or pleasure, you can stay connected and make the most of your time in Vietnam.
>>>Read more: Top 3 Best Internet Service Providers in Vietnam you should know
Wifi in Vietnam
Does Vietnam have Internet?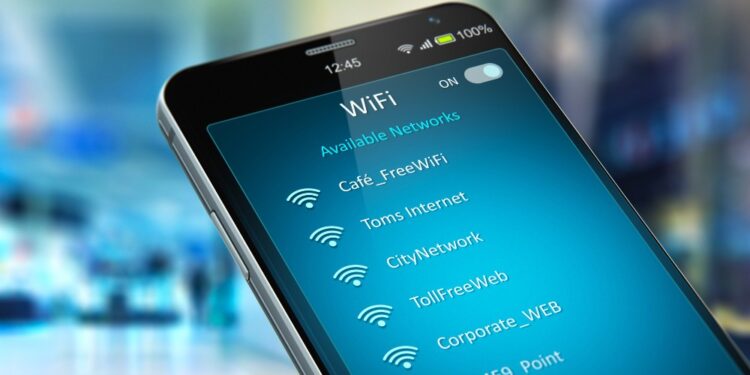 Useful tips for staying connected with Wi-Fi in Vietnam
Yes, Vietnam has internet access and is home to a rapidly growing internet user base. As of 2021, the country has a population of over 97 million people, and an estimated 70% of the population has access to the internet. The Vietnamese government has made significant investments in improving the country's digital infrastructure, which has contributed to the growth of the internet industry.
Vietnam's internet infrastructure includes a range of modern technologies such as fiber-optic cables, 4G and 5G mobile networks, and Wi-Fi hotspots. The country has several internet service providers, including state-owned enterprises and private companies. The cost of internet access in Vietnam is relatively affordable, with a range of packages available to suit different needs and budgets.
The internet has had a significant impact on the lives of Vietnamese people, particularly in urban areas. It has opened up new opportunities for communication, education, entertainment, and commerce. Many Vietnamese people use the internet for social media, online gaming, e-commerce, and to stay up to date with news and events.
>>>Read more: Top 5 Reliable Moving Service Providers in HCM City
Vietnam wifi speed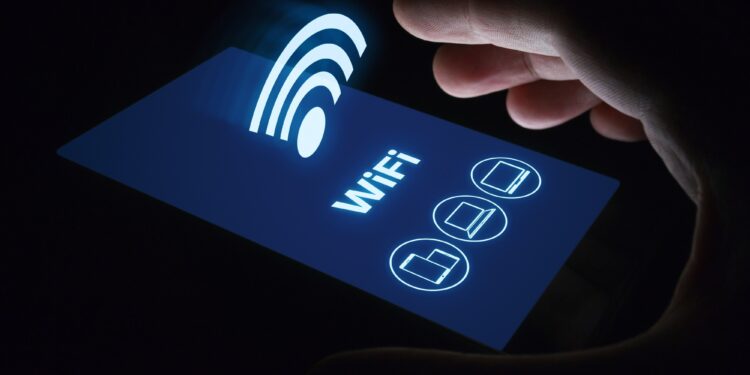 Vietnam's wifi speed has improved significantly in recent years
Vietnam has made significant strides in improving its internet infrastructure and connectivity in recent years. The country's wifi speed has increased dramatically, and many regions now offer high-speed internet access. According to recent data, the average download speed in Vietnam is around 70 Mbps, which is faster than many other countries in the region.
Vietnam's government has invested heavily in expanding its telecommunications infrastructure, with a focus on providing high-speed internet access to more citizens. This investment has paid off, as more and more people in Vietnam are now able to access high-speed internet on their mobile devices and computers.
In addition to the government's efforts, many private companies have also contributed to the expansion of Vietnam's internet infrastructure. Companies like Viettel, VNPT, and FPT have all invested heavily in expanding their network coverage and improving the quality of their internet services.
Overall, Vietnam's wifi speed has improved significantly in recent years, and the country is well on its way to becoming a regional leader in internet connectivity. With continued investment and innovation, Vietnam's internet infrastructure is poised to continue improving, offering even faster and more reliable internet access to its citizens.
>>>Read more: Top 5 international shipping service providers in Vietnam
How can I access the Internet in Vietnam?
Use Free Wifi in public services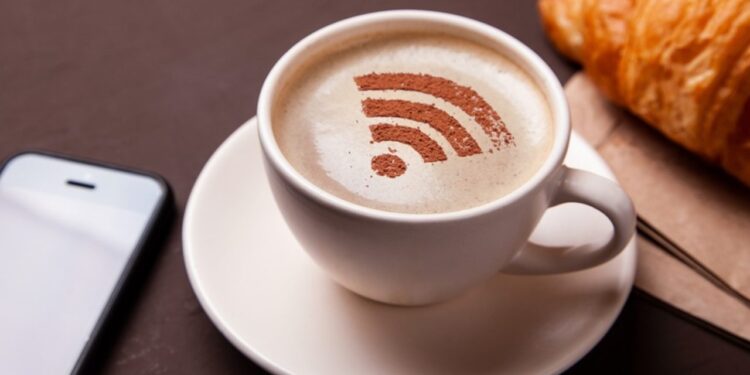 Accessing the internet in Vietnam through free Wi-Fi in public services is relatively easy and convenient
Accessing the internet in Vietnam through free Wi-Fi in public services is relatively easy and convenient. Many public places in Vietnam, such as airports, train stations, cafes, and shopping malls, offer free Wi-Fi to their customers. To access these free Wi-Fi services, you can simply search for available Wi-Fi networks on your device and select the network provided by the public service.
Once you have connected to the free Wi-Fi network, you may be prompted to enter a password by asking the servers. Or you can accept the terms and conditions of use. It is important to carefully read and understand the terms and conditions before connecting to ensure your safety and privacy.
In some cases, you may also need to provide personal information or create an account to access the free Wi-Fi service. However, this is generally a quick and easy process that only requires basic information such as your name and email address.
Overall, accessing the internet in Vietnam through free Wi-Fi in public services is a great option for staying connected while on the go. With many public places offering free Wi-Fi, it is a convenient and cost-effective way to access the internet and stay connected with friends, family, and work.
>>>Read more: Top 5 most-trusted moving service in Hanoi you should know
Connect to the Internet in Vietnam via Sim 3G 4G 5G
Connect to the Internet in Vietnam via Sim 3G 4G 5G
Connecting to the internet in Vietnam via a SIM card with 3G, 4G, or even 5G capabilities is a breeze. Purchasing a SIM card with an internet connection in Vietnam is extremely affordable, with a 4G SIM card that lasts for a month costing only around 5 to 10 USD. If your phone has two SIM slots, you can easily keep your main phone SIM and use the other slot for the 4G SIM purchased in Vietnam, allowing you to access the internet more frequently and with ease.
For most international tourists, buying a 4G or 5G SIM card is a must-have for their convenience. In case you are traveling in a group or with a family, two or three people can share one SIM card to save costs. On the other hand, if each member has the need to use the internet and will not be near each other often, it is best for each member to buy their own SIM card.
The cost to buy a 4G or 5G SIM card in Vietnam is very reasonable, ranging from only 5 to 10 USD for one SIM. You can compare the cost of buying a Vietnam 4G SIM card in your country before traveling to Vietnam, and if the cost is cheaper in your country, you can purchase it in advance.
Most international tourists purchase their 4G or 5G SIM cards at the airport upon arrival in Vietnam. All international airports in Vietnam provide SIM card sales services. You will find many booths selling SIM cards, so make sure to select the SIM card that suits your needs.
In Vietnam, Mobiphone and Viettel are the two best 4G SIM card service providers available. Both provide similar quality internet access if you are only staying in big cities. However, if you plan to move to mountainous areas or rural areas, Viettel is the better choice.
When buying a 4G or 5G SIM card, make sure to ask the seller how much internet access you can use and how long the SIM card is valid. You can also buy SIM cards at mobile phone service counters in major cities, which may be slightly cheaper, but it could be challenging to find a service provider that caters to foreigners compared to services available at the airport.
>>>Read more: HOW TO BUY SIM CARDS IN VIETNAM?
In conclusion, accessing the internet in Vietnam through a SIM card with 3G, 4G, or 5G capabilities is very affordable and convenient. By following these tips and choosing the right service provider, you can easily stay connected with your loved ones, work, or simply browse the web while traveling in Vietnam.
Staying connected in Vietnam has never been easier with the widespread availability of Wi-Fi and affordable SIM card options. By following these useful tips, you can ensure a seamless internet experience and stay connected with your loved ones, work, and the world around you. Whether you choose to access the internet through public Wi-Fi or purchase a 3G/4G/5G SIM card, you can rest assured that staying connected in Vietnam is hassle-free and convenient. So pack your bags and explore all that Vietnam has to offer while staying connected with ease.