Are you in need of some moving service providers in HCM city? Feeling frustrated because you can't find an address that's reliable?
Don't rush!
Before deciding to find a moving company, there are a few things you need to consider:
– How much does the house moving service cost?
– The clarity of the price list for services
– Choose a service that help you avoid losing and damaging the goods during transportation
– Are the staff of the moving service provider professional? (how to consult, survey quotation, company seniority, company uniform …)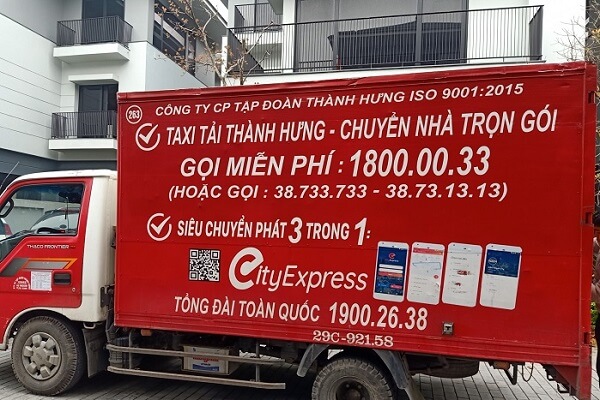 We will list 5 most reliable moving service providers in HCM city that can meet the above requirements. The order of companies is arranged in random order based on many different reputable references. Hope you will find the best one.
Thanh Hung- one of the long-standing moving service providers in HCM city
This place is considered as one of the professional, good price and reputable moving service providers in Ho Chi Minh City. Thanh Hung House Moving Company is always committed to moving your house, moving your office will guarantee safe and maximum cost savings, and especially the move will take place quickly, without affecting business activities. The price of Thanh Hung moving house is moderate but the service quality here is very good.
Contact information:
HCM Office: 182 Bui Thi Xuan, Nguyen Thai Binh Ward, District 1, HCMC
Hanoi Office: 105 – 107 Nguyen Van Cu, Long Bien, Hanoi
Parking: 96 Nguyen The Truyen. P. Tan Son second. Tan Phu District
Address: District 2: 16 Le Phuoc, Thao Dien Ward
Address District 7: 100 Le Van Luong, Tan Hung Ward
Hotline: 1800 6159 (toll-free) | 0938 38 38 80
24H Moving Service
This company has many years of experience in the field of house moving, serving thousands of households in Ho Chi Minh City. 24H Moving Service is always trusted by customers and feels satisfied with the quality of service as well as service attitude. Their well-trained and experienced staff certainly won't let you down!

Advantages of 24H Moving Service
– The price of moving house is moderate, not too expensive
– Enthusiastic and professional consulting and moving staff
– Ensure absolute safety of goods when transporting
– Many years of experience in the field of transportation
– There is a fleet of trucks of all kinds, large and small, suitable for each house
– There are parking lots in many districts to meet the needs of quick moving within 24 hours
Contact Info
Tan Phu: 16A3 E. Nguyen Thi Trang, Hiep Thanh, District 12, Ho Chi Minh City
District 1: 111, Nguyen Phi Khanh Street, Tan Dinh, District 1
D.2: 139/4 Luong Dinh of Binh Trung Dong Ward – District 2
D. 3: Ngo Thoi Nhiem, Ward 6, District 3
D.4: 180/26 Doan Van Bo Ward 9 – District 4
Hotline: 18009086 (toll-free) | 0866689639 | 0938777300
Taxi Tai LPM®
Taxi Tai LPM® is a synthesis and inheritance of all the valuable experiences of the home transportation industry in Vietnam in general and in Ho Chi Minh City in particular. With a team of well-trained workers, strict quality process, LPM® Taxi Tai will help you save maximum cost and moving time.

Why choose LPM® Taxi Tai?
– Commit to the cheapest price but quality and professional service.
– Being one of the most trusted moving service providers in HCM city
– Staff and drivers are well-trained and professional.
Best price in the market. In addition to the package transfer cost, the customer does not incur any other costs. There is a 10-30% discount for regular customers.
– All furniture is sorted, packed, wrapped, loaded, transported to a new address by the staff and rearranged at the request of the customer.
– Commitment to compensate 100% for damage if lost goods, broken or damaged equipment.
– Make sure to complete the work on schedule (it only takes 2-3 hours).
– Provide 24/7 service, including holidays.
Contact Information
Head office: 7A/9 Thanh Thai, Ward 14, District 10, HCMC
Address 1: 189 3/2 Street. P.11. District 10, Ho Chi Minh City
Hanoi: 102 Nguyen Van Cu, Long Bien, Hanoi
District 1: 12 Le Duan, Ben Nghe, District 1
District 3: 490/1a Le Van Sy, Ward 14
Hotline: 09.69.69.69.80 VND
SG Moving Services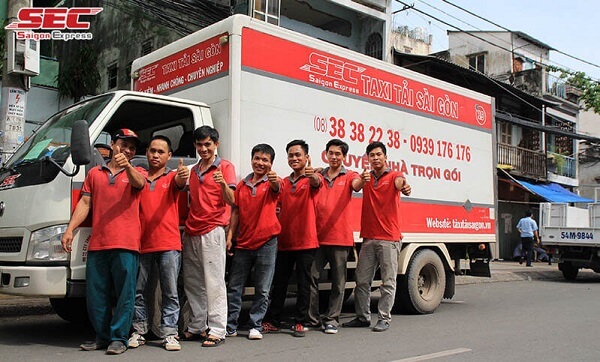 SG Moving is one of the leading moving service providers in HCM city. This place provides package moving services, office moving, truck rental, file storage rental, international shipping, etc. on a domestic and international scale. SG Moving always ensures PRESTIGE and SERVICE QUALITY to satisfy the most demanding customers.
Services SG Moving provides:
– House moving
– Moving office and warehouse
– Warehouse for rent
– Recordkeeping
Viet Moving
Inheriting the success of a series of many moving service providers in HCM city, Viet Moving has asserted itself its value and importance when providing an office moving service package. Viet Moving's office moving service over the years has always received the trust and love of customers in Ho Chi Minh City.
Viet Moving has quality office moving services quickly, saving time and costs for customers. With thousands of successful office moving projects for big companies in Vietnam such as Shopee, Tiki, FPT, Truong Hai Auto, Lazada, VTVcab, Techcombank… Viet Moving is one of the big brands in the field of transportation. .
Contact Info
Address: 168 Banh Van Tran, Ward 7, Tan Binh District, HCMC
District 1: 235 VND parking lot. Nguyen Van Cu, Nguyen Cu Trinh Ward, District 1
D.3: 550 Cach Mang Thang Tam, Ward 11, District 3
D. 4: 1K Ngo Van So, Ward 13, District 4
D. 5: 944 Nguyen Trai Street, Ward 14, District 5
Hotline: 0979.847.807 | 0909.847.807
Hopefully with this list of top 5 moving service providers in HCM city, we will help you in choosing the best provider for your household. See you in the next articles!