Shipping internationally is a common issue for foreigners in Vietnam; there are a variety of beautiful items in Vietnam that you want to send for your family, but you do not know which trustworthy delivery agent you can conduct them with? The list of the top 5 international shipping service providers in Vietnam below will certainly help you with that?
VNpost (Vietnam post)
VietNam Post is one of the leading deliveries and has the most experience in Vietnam's domestic and international freight services. Vietnam Post has always been a trusted option to many customers with its complete service package.
Currently, it is delivering the goods such as letter-post, parcels, documents from Vietnam to 192 countries worldwide. However, the postal service in Vietnam has a bit higher transportation fees than others, but it must be said that their service quality is constantly improving.
The fee you have to pay will vary, depending on your parcel's destination, weight, and dimension, which you can estimate on their website.
Viettel Post
Viettel Post offers two types of international delivery service: fixed international delivery (VQC) and fast international delivery (VQN). You can select the most suitable service that serves your needs.
Fixed international delivery: This is a Viettelpost service that directly receives and connects between international delivery companies according to customers' needs. Most goods are converted under the Length X Width X Height / 5000.
Fast international delivery: is an international express delivery service conducted by ViettelPost in cooperation with international delivery companies.
Notably, for special goods such as cosmetics, food, liquid, and so on, you should contact Viettel post for advice on procedures as well as the way you want them to be wrapped. (You will indeed have to pay a surcharge for these special items when they conduct shipping tasks)
When you send your packages, you can track them directly through the system on the web or the application anytime in a day.
DHL Express
DHL is a global express delivery company operating in over 220 countries and territories. With over 325,000 global employees, it has grown to become one of the world's largest international companies.
It is relatively safe to use DHL shipping services because DHL can arrange insurance covering the value of loss or damage to the shipment. However, shipment insurance does not cover the loss or damage caused by delays. Furthermore, you can track the status of your parcel on their website, which is quite similar to Viettel post.
Helen Express
Perhaps, Helen Express is the only one of the top 5 international deliveries providing freight services, transporting pets in and out of Vietnam with the motto "Fast – Accurate – Safe – Economical".
Helen Express always provides international shipping solutions – diversified international express for shipping according to your specific requirements on time.
With a dynamic and enthusiastic staff team, Helen Express hopes to be a reliable companion, bringing the best experience to their customers. Not to mention, it always manages to monitor and update the details for each delivery via phone or email to customers during the international shipment process.
TT Express
TTI Express is one of the most affordable and reputable international delivery companies in Vietnam that you can use to transport goods between countries.
It currently offers international express services such as logistics and forwarding; international shipping by air and sea; low-cost express delivery; and packing for imported goods.
The company's network of activities is rapidly expanding, in order to meet the increasing demand for good transportation in many countries around the world, including the United States, Canada, Korea, European countries, and Australia…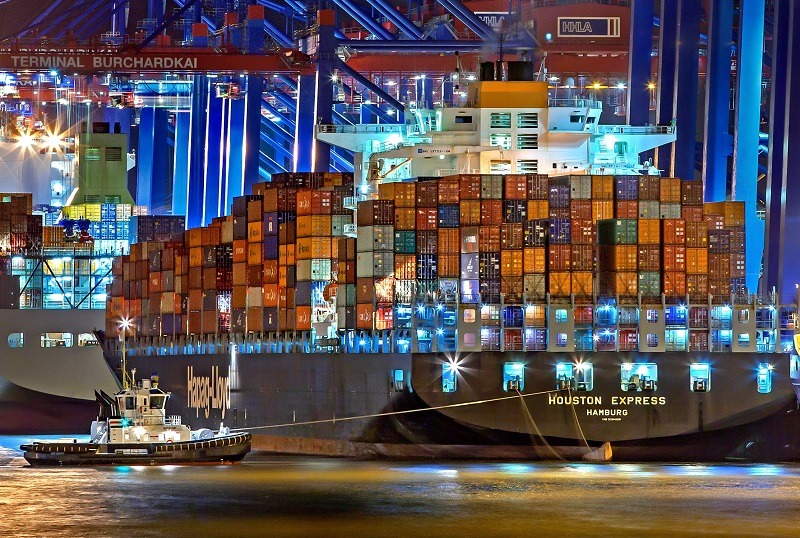 How to send packages abroad from Vietnam?
It would be best if you looked at the list of prohibited items, conditionally accepted ones before wrapping your parcel.
Take note of the maximum size of items that can be shipped internationally. For example, the Vietnam Post measured the length and greatest perimeter of parcel posts weighing up to 30kg. And the distance between these numbers must be no more than 3 meters.
Determine who will receive your packages and where they will be delivered if you still travel when they arrive.
Conclusion
Do you find the article on the top 5 international shipping service providers in Vietnam helpful? We'd love what you think. If so, share it with your friends and colleagues so that they can send Vietnamese lovely gifts to beloved people in another country easily!