To have easy access to the healthcare system is one of the biggest concerns for a foreigner when they first arrive in a new country. However, do not be worried if unfortunately, you are sick or need a health check during your trip because we'll provide a long list of the top 8 best hospitals in Ho Chi Minh City for expats you can refer to.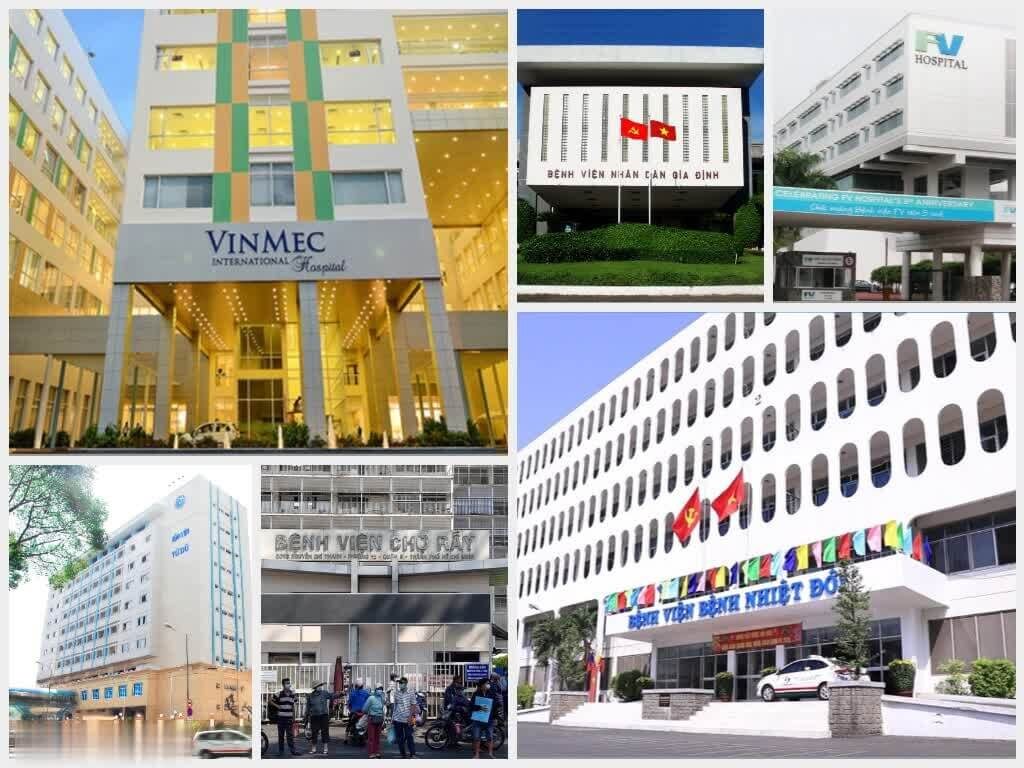 Top 8 Best Hospitals in Ho Chi Minh City For Expats In Vietnam
Hospital for Tropical Diseases
The hospital for tropical diseases will be the first to be listed. Its specialty is in the treatment and prevention of infectious diseases. The clinical and emergency resuscitation departments have contemporary technology and equipment to address the needs of infectious illness diagnosis, treatment, and emergency resuscitation.
Because it was established a long time ago, the facilities are somewhat old and limited. Still, the staff attitude is rated good, and the premises and toilets are cleaner than in some other hospitals. Therefore, if you have any problem related to infectious diseases like covid 19; you can choose treatment in the hospital for tropical diseases.
If you have demands on testing here, the price is from 50.000 VND to 2.000.000 VND/ time.
Address: No. 764 Vo Van Kiet, District 5
Hung Vuong Hospital
Hung Vuong is one of the leading prestigious medical treatment hospitals in Ho Chi Minh City. To have examination and treatment here will be a great choice due to its good service quality and affordable cost.
The obstetrics department attracts the most attention at this facility. Medical services provided aim at ensuring that both mother and baby have the best service with prices ranging from 80.000 VND to 5.000.000 VND/ time. Therefore, it is one of the hospitals taking responsibility for treating Covid 19 pregnant women and babies when the fourth wave of epidemics broke out in Ho Chi Minh city.
Address: No.128 Hồng Bàng, District 5
Vinmec International Hospital Saigon Central Park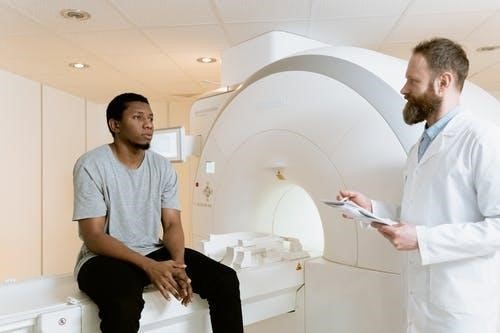 Vinmec International Hospital Saigon is one of the third ones invested and developed by Vingroup – the largest corporation in Vietnam. When you take a health check here, you will be examined carefully and comprehensively by high-qualified doctors from locals and abroad.
Moreover, the modern technology application and professional quality here contribute to creating the famous name of Vinmec Hospital. Above all, this hospital has been developing to be the most prestigious medical examination and treatment place in Vietnam as well as the international level.
When it comes to the service prices of Vimec Hospital, it depends on the types of health-check, however, it tends to range from 300.000 VND to 23.000.000 VND/time.
If you have a generous budget, we kindly suggest this hospital due to its good service and well-invested facilities, which is proved by plenty of great feedback from its old as well as current customers.
Address: No. 208 Nguyen Huu Canh, Binh Thanh District
Cho Ray Hospital
Founded in 1900, Cho Ray is a prestigious and long-standing hospital in Ho Chi Minh City. After many historical periods, people have witnessed its significant change from appearance to name. On February 3, 2010, Cho Ray Hospital received a special rating by the state, which is an important milestone for the long-term efforts of the medical team here.
Their health check-up price is from 40.000VND to 5.000.000 VND/ time. Besides, they have some Ningen dock health checkup packages ranging from 18 million VND to 34 million. When using these packages, you will be served a special Bento lunch prepared by a restaurant from a five-star hotel.
The number of patients coming to the clinic on a daily basis is very large. So this hospital has started an online booking service, which is more convenient for people, especially in the midst of the Covid 19 pandemic.
We highly recommend doing that because this helps save your time so much. You just need to make an online reservation through its website; then you can meet the doctor according to the time scheduled in advance at the hospital.
However, the areas which surround Cho Ray Hospital are prone to pickpocketing and theft. As a result, you should be cautious with personal items and bags when coming there.
Address: No.201B Nguyen Chi Thanh, District 5
Vietnam France Hospital – FV
FV is one of the leading hospitals in Vietnam, achieving international medical quality certification. Officially opened in March 2003, FV hospital currently has two campuses in District 7 and FV Saigon General Clinic in District 1.
With over 950 employees, including 130 doctors, it provides examination and treatment services in more than 30 specialties. Additionally, it is capable of providing medical care for more than 1,750 outpatient visits and 220 patients.
FV Hospital is one of the top options for world-class healthcare services such as medical consultation, treatment, and care. This hospital not only serves the local people in and around Ho Chi Minh City, but it also services patients from neighboring countries such as Cambodia, Laos, and Myanmar.
So, its examination and treatment is somehow higher than that in other hospitals in the country with prices around 990.000 VND to 20.000.000 VND/time or even higher if you use many services.
If you are concerned about the language barriers here, do not be worried because you can totally discuss health-related problems with doctors here in English.
Address: No.06, Nguyen Luong Bang, Nam Sai Gon, District 7
Gia Dinh People's Hospital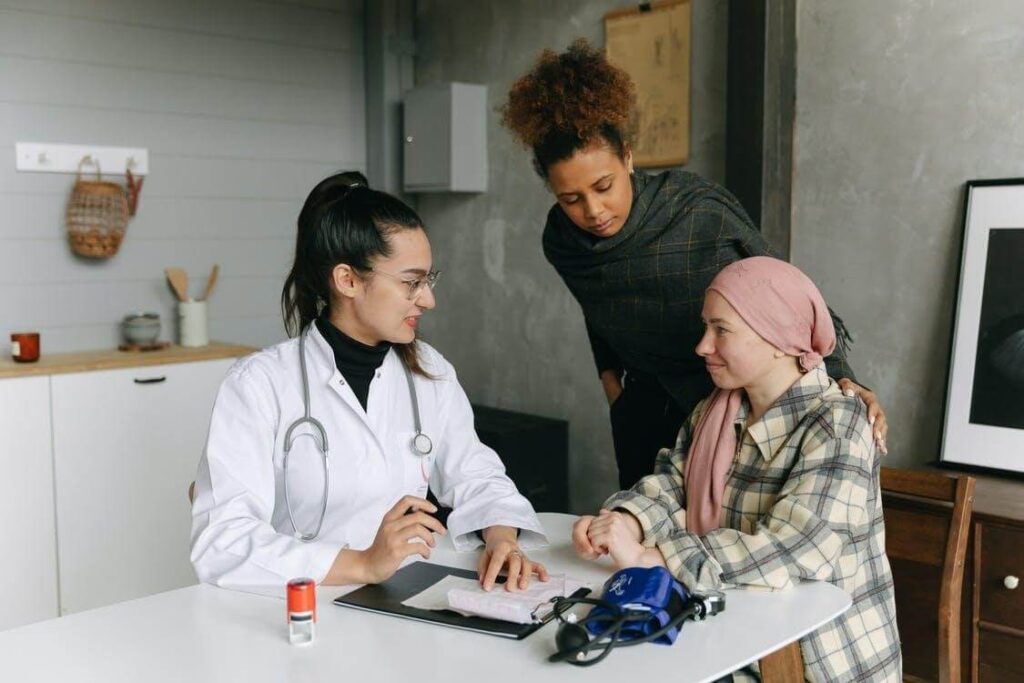 This is one of the general ones under the Department of Health of Ho Chi Minh City. With its highly qualified and experienced medical doctors, the hospital has enough major specialties. It is fully equipped with modern medical equipment to improve the quality of diagnosis, treatment, and patient care.
In addition to medical examination and treatment, it also trains students from the University of Medicine and Pharmacy and the Pham Ngoc Thach University of Medicine. The hospital receives about 1,500 students to intern in the undergraduate and graduate systems every year on average.
If you are wondering about how much it costs, the official price list has been announced to range from 39.000 VND to 21.200.000 VND/time, depending on the service you'd like to use.
Although Gia Dinh People's is not as good as hospitals mentioned above, especially facilities that are a bit downgraded, it can be a good option for you with a tight budget.
Address: No. 1 No Trang Long Street, Ward 7, Binh Thanh District
People's 115 Hospital
People's 115 Hospital is the next location in the top 8 best ones we will mention. With the norm of 1,600 beds, 1,700 employees, it receives and treats an average of 2,000 outpatients and 1,900 inpatients every day.
The hospital builds clinics on demand to meet the medical examination and treatment citizens' demands, reduce the overload for the examining area, and contribute to improving the quality of medical examination and treatment for the people.
Checking cost can be up to approximately 10.000.000 VND/time. Nonetheless, actual costs may vary on a case-by-case basis due to differences in drug requirements, specialist services, and services incurred by prescription or by request.
However, if you cannot speak Vietnamese fluently, it can be a major challenge for you in discussing with doctors or staff here because some complaints about the staff not being able to communicate in English have been recorded about this hospital.
Please notice that you should refer to some advice about the parking area because you can find it difficult to find somewhere to park there.
Address: No.527, Su Van Hanh, District 10
Tu Du Hospital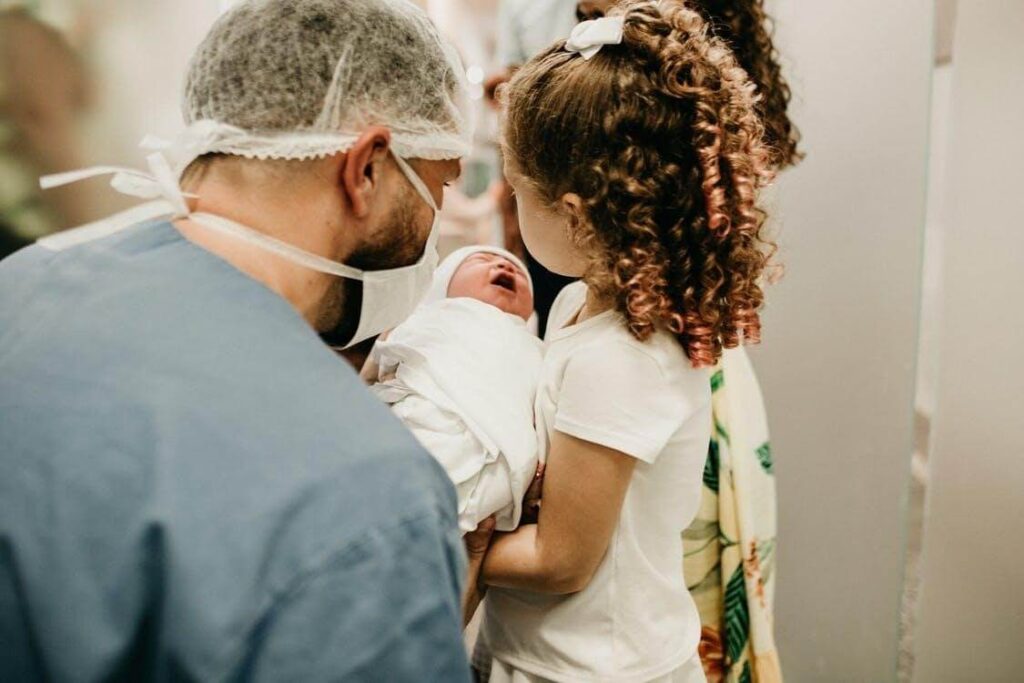 Tu Du is the leading hospital in South Vietnam for obstetrics, gynecology, and infertility care. Thousands of patients and pregnant women from the regions visit the hospital every day for a gynecological exam, particularly for infertility treatment.
As to the check-up price, it can be from 38.700 VND to roughly 8.000.000 VND for one time using a service such as examination or testing altogether.
The hospital is gradually developing to become a specialized center for pregnant women and newborns of the country. However, due to many patients simultaneously, there are not enough beds for them, which leads to their depression when using check-ups here.
Address: No.284 Cong Quynh, District 1
In general, unlike hospitals in rural areas, the top 8 best hospitals in Ho Chi Minh city for expats we mentioned above offer a good healthcare system and medical treatment with top-notch facilities and technology for patients. We hope you find this article helpful in finding out the most suitable healthcare choice for you and your family.