Toilets – we all need them – however, often this is something you don't think too deeply about until you suddenly find yourself with a toilet type you don't recognize or are in need of one and not sure where to look! This article will help navigate you through the maze of toilets in Vietnam.
How bad are the toilets in Vietnam? 
This really depends on your perspective – if you are accustomed to only Western toilets which always flush, are the sit-down type, have toilet paper, and are cleaned every hour then you will probably be disappointed by the toilet standard in Vietnam. 
However, if you have experienced squat toilets which are almost totally blocked, rarely flush and you have to cover your nose to even get anywhere near then you will be pleasantly surprised! 
What type of toilets do they have in Vietnam?
In Vietnam, there are two main types of toilets – the Western and the Turkish ( squat ) 
The Western toilet 
The good news is that in most cities/towns you will find that the majority of hotel rooms will have a Western toilet. This will be the type of toilet that you are probably used to i.e., that you simply sit down on it to use. This toilet is self flushing – you push the button or push the lever, and everything disappears easily. 
The Korean toilet
In some places, you will find an even more upmarket toilet – the Korean toilet! These are usually found in very posh places – such as hotels or upmarket shopping malls etc. The Korean toilet comes with a whole page of instructions as it is extremely fancy – having features from a warm toilet seat (which sounds really odd but once experienced you will love it! ) to water sprays ( both front and back  with varying temperatures and intensity of spray ) to hot air blowers ( again with varying intensities )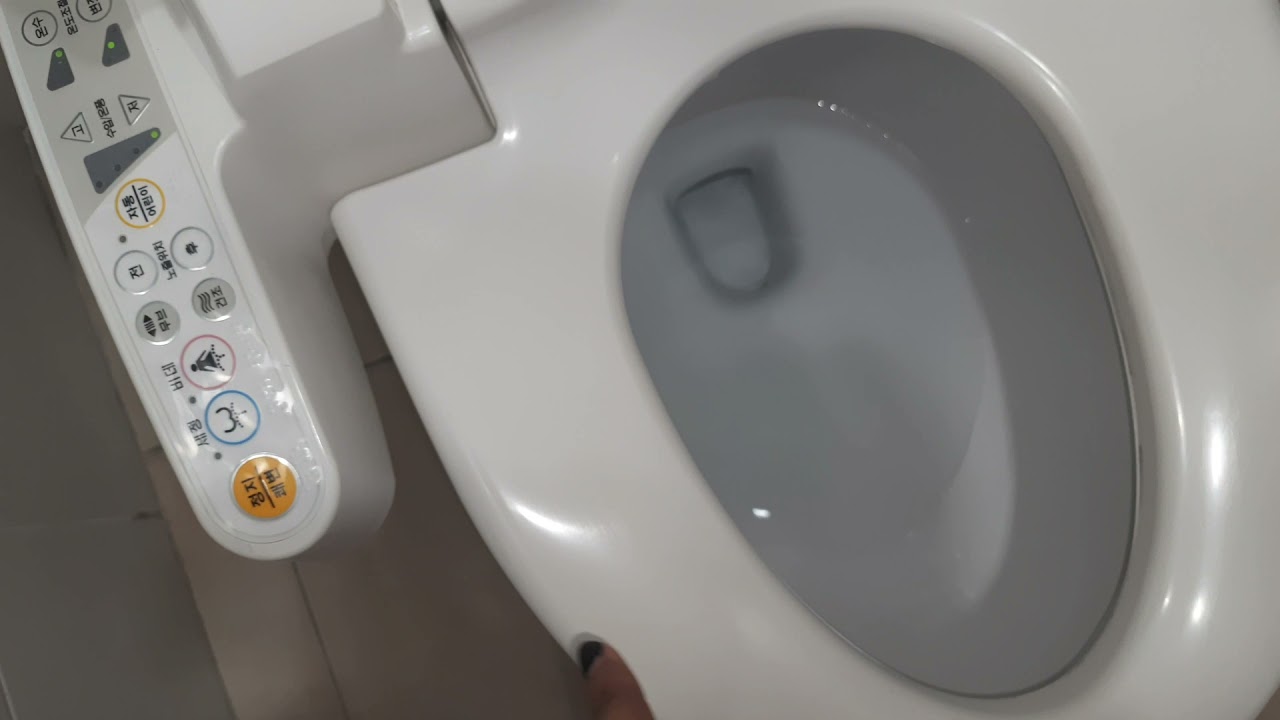 Korean toilets have a wide range of functions 
The Turkish (squat toilet) 
Depending if you are in the town/city or in the country, this toilet basically consists of a hole with a kind of stand on which you place your feet. In the towns, this base will be ceramic and you cannot see down the hole, however, if you are in the country then the base for your feet may just be planks of wood and you can see straight down the hole to the pit ( or river ) 
To use it, you simply position your feet (facing away from the flushing system ( if there is one ) and bend right down. Although in the beginning, you may feel very uncomfortable doing this as your leg muscles may not be accustomed to it, in fact, this is a position which is very conducive to using a toilet as it lets things flow out naturally!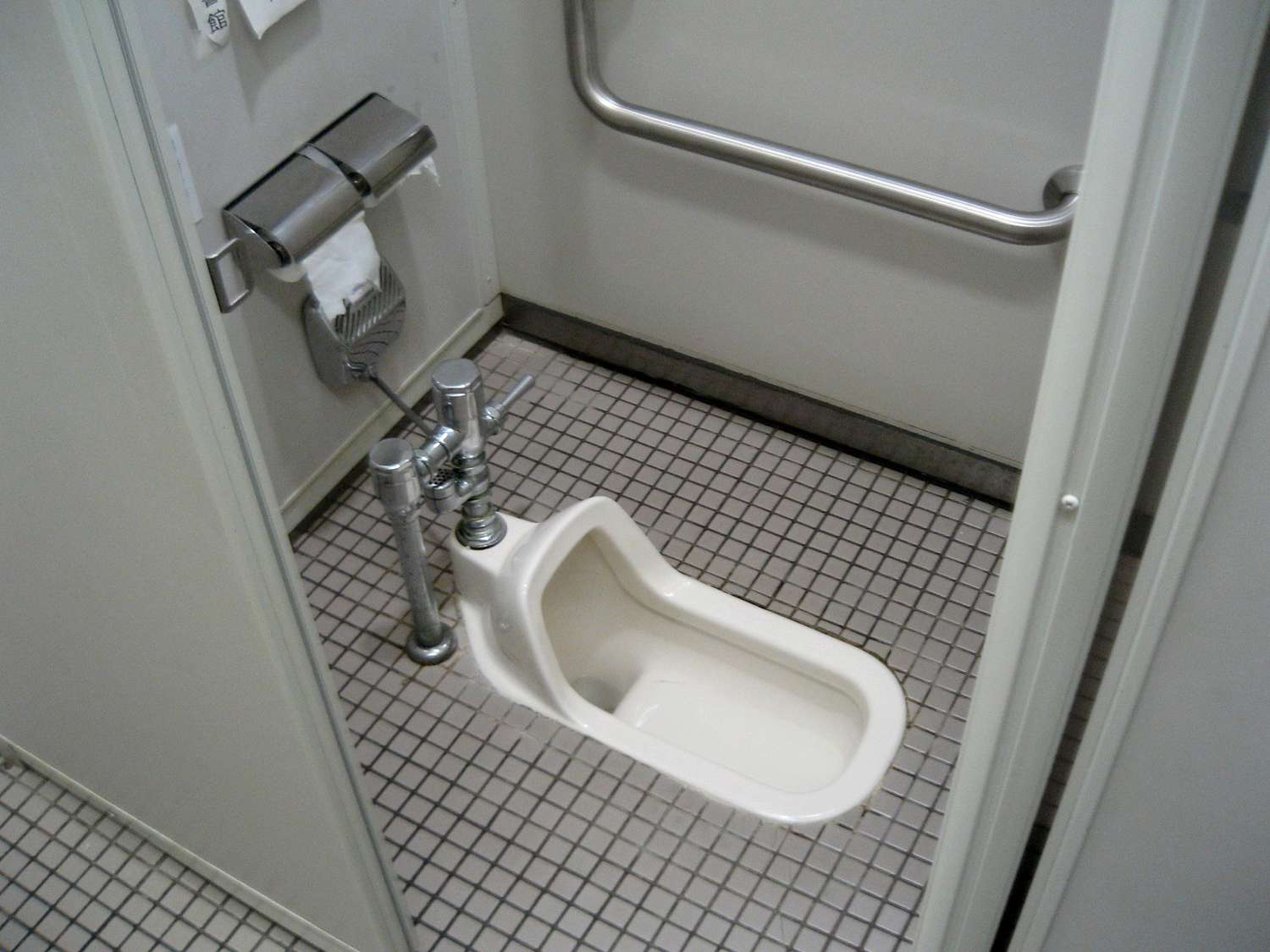 Squat toilets are typical in Vietnam
It is important to note that you do have to be more aware of your clothes with a squat toilet if you are not used to them  – you need to pull your trousers down a lot further than you would with a Western toilet  ( to avoid accidentally peeing on them ) so if you are really struggling you may like to simply remove your trousers altogether ( especially as the area around the toilet is often wet due to the flush ) 
If the toilet has a flush system, then do make sure that you are not too close as the water does have a tendency to rush out and often overlaps with the place where you put your feet, etc. 
Toilet paper in Vietnam
In most of the toilets in Vietnam you will see a sign that tells you not to put the toilet paper down the toilet but instead to put it in the dustbin next to you. For people who are used to wiping and flushing this may seem a horrible thing to do however Vietnamese toilets cannot cope with toilet paper and as a result, if you put the toilet paper down then there is a good chance you will block the system. 
The little dustbins (which are right next to the toilet ) are usually a swing bin ( so you can't see everyone else's used toilet paper ) and are easy to use. 
In the towns/cities then you will find toilet paper provided in most toilets, however, out of town you may like to take your own. In some of the larger toilets (e.g. at a bus stop off station etc then rather than stocking each toilet stall with toilet paper there will be a giant communal roll so you take your supply from there if you are going to need it before you go into the toilet stall! )Toilet paper is very easy and economical to buy in Vietnam and can be found in most small shops/supermarkets. 
Public Toilets in Vietnam 
In the towns/cities there are quite a few public toilets – some of these are free and others you have to pay the person who is sitting at the entrance (the cost of which is minimal ) and they will provide you with a few pieces of toilet paper to use. The standard is not too bad – there is usually an odor but they are bearable and hit the standards of basic hygiene at the bare minimum. 
If you are looking for a higher class of toilet then you are better off looking for toilets within an establishment. The easiest of these are shopping malls or department stalls – where you will find toilets on various floors – all with Western toilets, hand soap, mirrors and dryers. 
If you are not near a mall then Circle K ( the popular convenience store – like 7 – eleven ( which also has free toilets ) is probably the next easiest. These are typically not the most luxurious of toilets but at a minimum will flush and you will be able to wash your hands.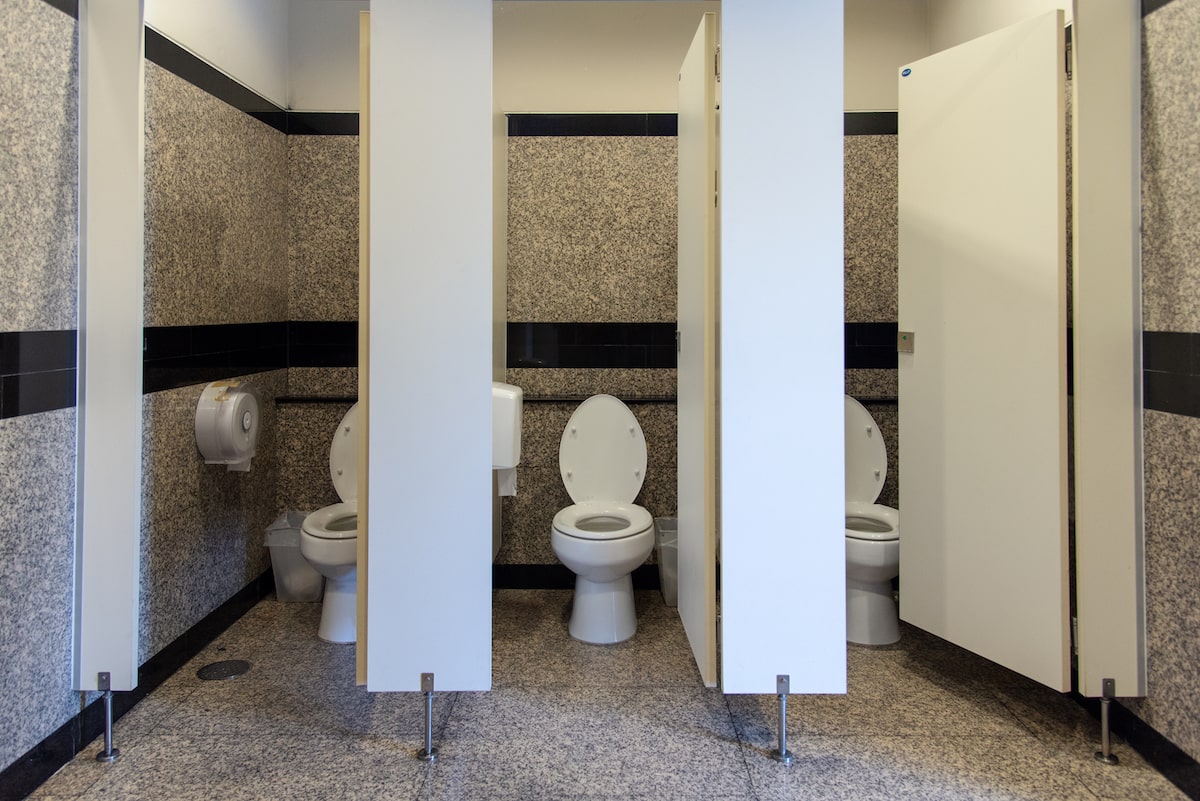 Although not the best, public toilets in Vietnam are passable
If you are unable to find a mall or a convenience store, then you can try a fast food outlet – e.g. Mc Donald's / KFC / Lotteria, etc which have reliably clean flushing toilets. 
Failing that, a coffee shop is your next option– many of the coffee shops don't really like anyone coming in just to use the toilet, so it is better to try larger coffee shops as you will then be less noticeable! 
Overall, toilets in Vietnam are not too bad as a general rule – just don't have Western standards (especially when out of towns/cities) and be ready for flexibility – hope for the best but be prepared for the worst!