Exploring the vibrant streets of Vietnam is an exciting adventure, but effective transportation is essential for a smooth journey. In the era of digital advancements, services like Grab Taxi have become a lifeline for both residents and tourists. In this guide, VTJ aims to demystify the process of using Grab Taxi in Vietnam while also exploring alternative transportation options to help you travel more conveniently on the streets.
>>>Read more: Tipping In Vietnam: How Much & For Whom Should You Tip?
What Is Grab In Vietnam?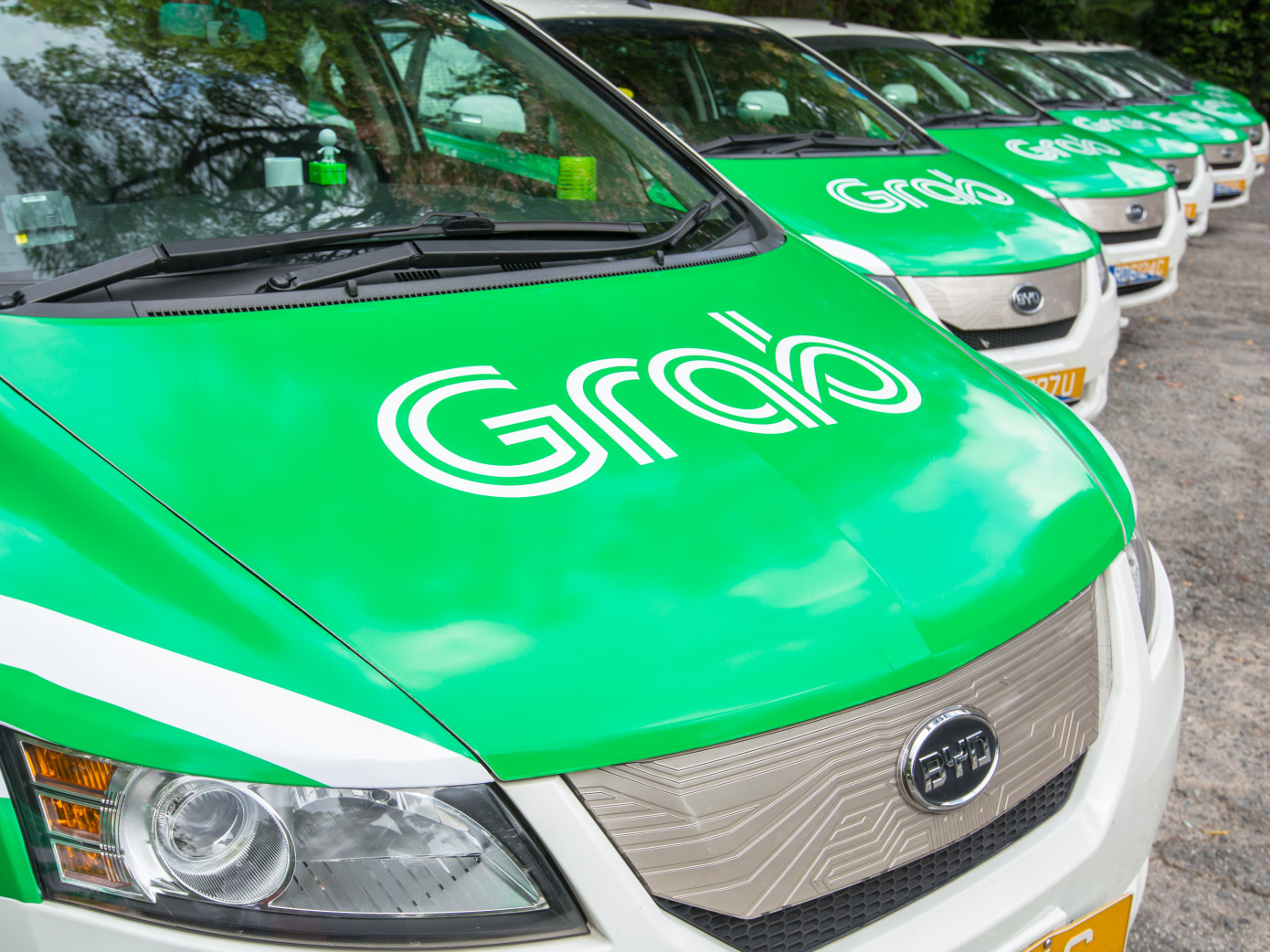 Using Grab Taxi in Vietnam
In Vietnam, Grab is a widely utilized and innovative technology platform that has revolutionized the way people commute and access various services. Originally established as a ride-hailing service, Grab has expanded its offerings to include food delivery and package delivery. Users can download the Grab app on their smartphones, allowing them to easily book rides, order food, and avail themselves of other services with just a few taps.
As a ride-hailing service, Grab connects users with registered drivers, offering a safe and convenient means of transportation in busy cities. It provides a reliable alternative to traditional taxi services, often offering competitive pricing and additional features such as real-time tracking and cashless transactions. In essence, Grab Taxi in Vietnam has become an integral part of daily life for many, offering a comprehensive suite of services that cater to the modern demands of convenience, efficiency, and accessibility.
>>>Read more: 100+ Vietnamese Essential Phrases For Travel & Everyday Life
Why Would You Use Grab Taxi In Vietnam?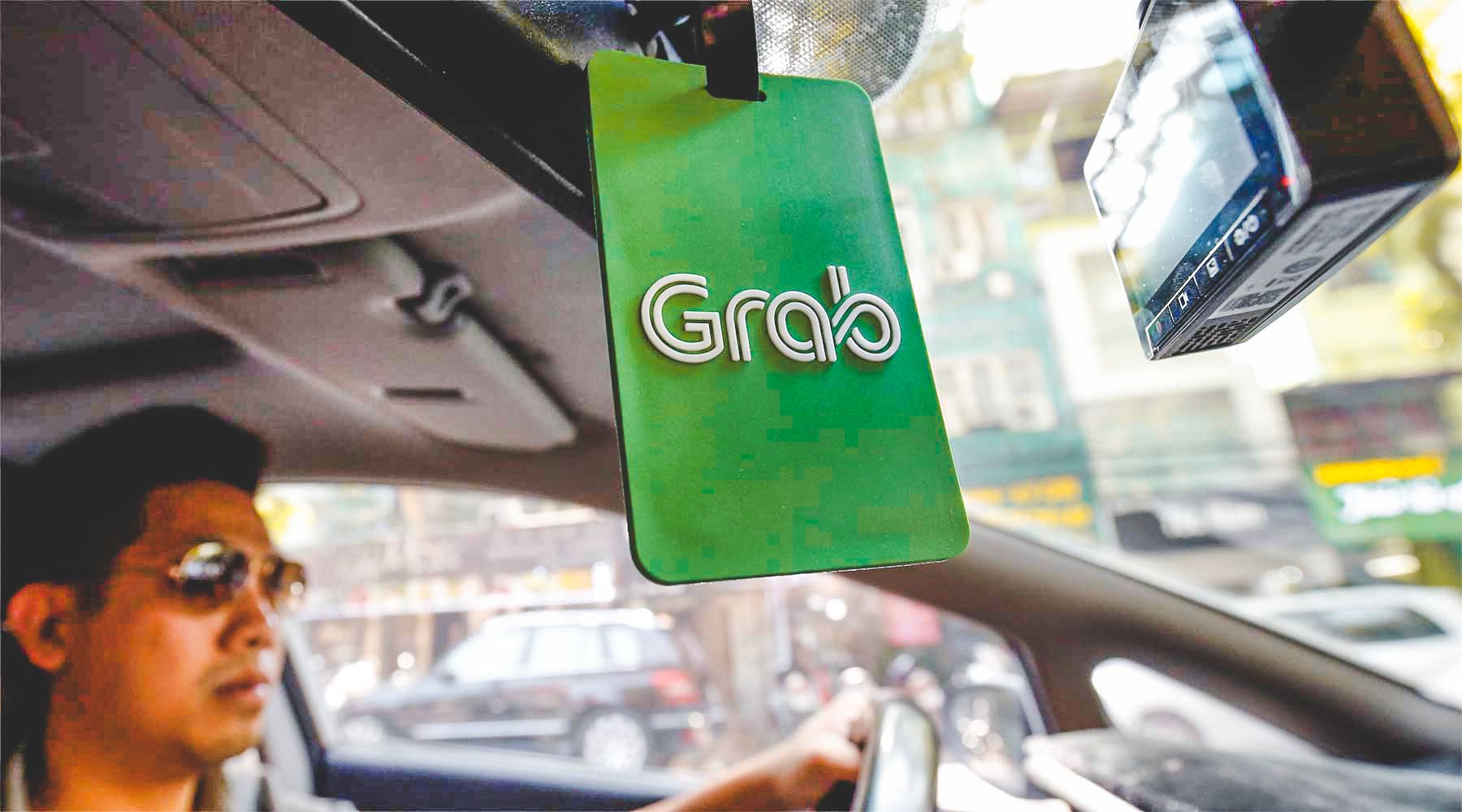 Using Grab Taxi in Vietnam offers a multitude of advantages
Using Grab Taxi in Vietnam offers a multitude of advantages that have contributed to its widespread adoption among locals and travelers alike. Here are several compelling reasons why Grab has become a preferred choice:
Convenience: Grab provides a convenient and user-friendly platform that allows you to book rides, order food, and even send packages with ease. The mobile app streamlines these services, making them accessible at your fingertips.

Safety: Grab prioritizes safety by implementing real-time tracking, driver ratings, and shareable trip details. This gives users peace of mind, especially when navigating unfamiliar areas.

Cost-Effectiveness: Grab's pricing model is often competitive, the app provides upfront pricing, eliminating surprises at the end of the ride.

Diverse Services: Beyond ride-hailing, Grab offers an array of services, including food delivery (GrabFood) and package delivery (GrabExpress). This versatility makes Grab a one-stop solution for various daily needs.

Real-Time Tracking: The ability to track your ride or food delivery in real-time adds an extra layer of convenience and transparency. You can monitor the location of your driver or delivery, reducing uncertainty.

Cashless Payments: Grab allows users to make cashless payments through the app, enhancing security and reducing the need for physical currency. This feature is particularly beneficial for tourists who may not have the local currency readily available.

Promotions and Rewards: Grab Taxi in Vietnam frequently offers promotions, discounts, and loyalty programs for users. This not only makes the service more cost-effective but also encourages customer loyalty.
>>>Read more: Sorting Out Motorbike Repairs in Vietnam
Where And When Can I Use Grab Taxi In Vietnam?
Grab taxi in Vietnam operates extensively in major cities across Vietnam, making it a widely accessible service including Ho Chi Minh City, Ha Noi, Da Nang, Da Lat, Nha Trang,… Grab operates 24/7 in many areas. This is particularly advantageous for those who may need transportation during late-night hours or early-morning trips. The app's availability at all hours enhances its reliability for users with varying schedules.
>>>Read more: 10 Most Famous Coffee Chains in Vietnam you should try once
How To Use Grab In Vietnam: Step-By-Step Guide
Step 1: Download and Install the Grab App
Begin by downloading the Grab app from your device's app store. Install the application and proceed to create an account using your mobile number.
Step 2: Set Your Location
Open the app and allow it to access your location. The app will automatically detect your current location. If needed, you can manually enter your pick-up location.
Step 3: Choose Your Service
Select the type of service you require including ride (GrabCar or GrabBike), food delivery (GrabFood), or package delivery (GrabExpress). Each service has its own distinct icon; choose the one that suits your needs.
Step 4: Booking
Enter your destination address. The app will provide a fare estimate for your journey. Review this information before confirming your request. Carefully review the details of your booking, including the estimated fare and the type of vehicle or service selected. If everything is accurate, confirm your booking.
Step 5: Track Your Driver
Once your booking is confirmed, the app will display information about your assigned driver, including their name, photo, and vehicle details. Utilize the real-time tracking feature to monitor the driver's location as they approach your pick-up point.
Step 6: Cashless Payment
The app allows you to pay using various electronic payment options, ensuring a seamless and secure transaction. After successful payment, your driver will pick you up at the designated location.
>>>Read more: Top 5 BEST and most FAMOUS cinemas in Vietnam
Grab Services

Grab Services in Vietnam
Grab's Transportation Service
Grab's Transportation Service in Vietnam has significantly transformed the landscape of urban commuting, providing a spectrum of options tailored to diverse preferences. The GrabCar service, a flagship offering, ensures comfortable rides with a variety of vehicle choices, allowing users to select the option that best suits their needs and budget. Emphasizing safety, GrabCar incorporates features like real-time tracking, driver ratings, and a secure, cashless transaction system. With options like GrabCar for comfortable rides and GrabBike for quicker trips through traffic, this service has become an integral part of daily commuting in Vietnam.
>>>Read more: What should you do when being pulled over by the police in Vietnam?
Online Food Ordering Service Of Vietnam Grab
Grab's Online Food Ordering Service, known as GrabFood, has become a culinary companion for users in Vietnam, transforming the way people experience and enjoy their favorite meals. With an expansive network of partnered restaurants, GrabFood offers a diverse array of dining options, ranging from local delicacies to international cuisines. The user-friendly ordering process ensures a seamless experience, allowing customers to effortlessly browse menus, customize orders, and place requests with just a few taps on their smartphones. Geab also provides real-time tracking, enabling users to monitor the progress of their orders and anticipate delivery times.
In addition to its convenience, GrabFood supports various payment options, emphasizing cashless transactions for a secure and efficient process. Promotions, discounts, and loyalty programs further enhance affordability, allowing users to indulge in their preferred meals while enjoying cost-effective benefits. To utilize GrabFood, users can simply open the Grab app, select the GrabFood service, enter their delivery location, explore restaurant menus, confirm their orders, track deliveries in real-time, and complete transactions seamlessly through electronic payment methods.
>>>Read more: Wi-Fi in Vietnam: Useful tips for staying connected
Other Services Available On the Grab App In Vietnam
Hotel Booking 
The Grab app in Vietnam extends its functionality beyond transportation and food delivery, offering users a versatile range of services that cater to diverse daily needs. Among these, hotel booking stands out as a convenient feature, allowing users to explore various accommodations, check room availability, and make reservations directly through the app. This integrated approach provides users with a streamlined solution for both transportation and accommodation planning, enhancing the travel experience.
>>>Read more: 15 tips to speak Vietnamese fluently like a native for beginners
Package Delivery
Additionally, Grab's logistics arm, GrabExpress, offers reliable package delivery services. Users can leverage GrabExpress to send packages securely and efficiently across cities, benefiting from the extensive network of Grab drivers. This service is precious for individuals and businesses seeking timely and dependable delivery solutions.
>>>Read more: 5 Common types of accommodation in Vietnam
Alternatives For Grab Taxi In Vietnam
When it comes to transportation options in Vietnam, there are several alternatives to Grab Taxi that cater to different preferences and needs like Gojek, Be, Mai Linh (Traditional Taxi),…
When considering alternatives to Grab Taxi in Vietnam, factors such as service availability, vehicle options, and promotional offers should be taken into account. Users may find that different platforms cater to specific needs or preferences.
>>>Read more: 10 Best hiking trails for trekking in Vietnam you should not miss
Using Grab Taxi in Vietnam is a convenient and affordable way to get around the city. Not only does it save you time and effort, but it also ensures your safety as well. And while it's a popular choice, there are still alternatives you can try out. Each one has its unique features and benefits, so it's just a matter of identifying which suits your needs the most. With this complete guide, you're now equipped with the knowledge to make informed decisions on your Vietnam transportation needs.