The demand for medical examination and treatment among the inhabitants and expats in Vietnam constantly increases during the Covid pandemic. Everyone wants to find a good hospital for having treatment and other health services. However, there are a huge number of private and public hospitals in Hanoi, so choosing the best one at an affordable cost is not an easy task. The top 7 best hospitals in Hanoi below can partly relieve the stress of doing so. Let's check it out!
Top 7 Best Hospitals in Ha Noi
Hanoi Medical University Hospital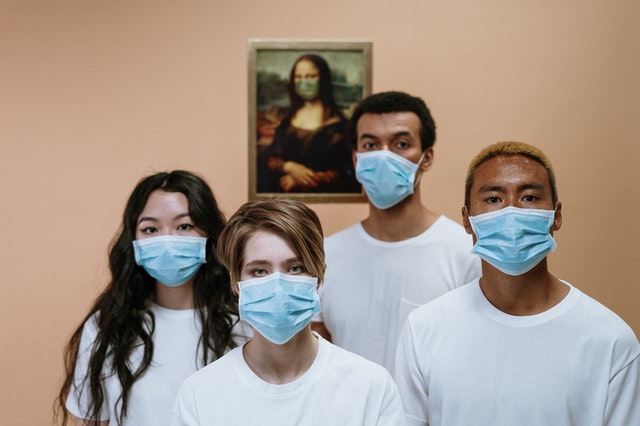 Hanoi Medical University Hospital is the first among the best hospitals for foreigners in Hanoi listed here. This is a general hospital built on the foundations of Hanoi Medical University, which has been in operation for almost a century.
This prominent hospital uses a model that combines examinations, healthcare, treatment, and training and transferring techniques to students and professionals at a variety of medical facilities across the country.
I experienced treating service here, and I kindly suggest it for you because it has top-notch facilities with a team of highly qualified, enthusiastic, and gentle professionals. Moreover, it is very clean both in the treatment area and the campus. The medical examination and paraclinical areas are located close to each other, so moving is very convenient.
Do not worry about not knowing where to park when visiting this place, since it has a pretty well-constructed and spacious parking lot with a huge capacity.
The health-check price is from 120.000 – 1000.000 VND depending on your demand.
Address: No.1 Ton That Tung Street, Dong Da District
Bach Mai Hospital- one of the most well-known hospitals in Hanoi
Bach Mai hospital is considered one of the largest hospitals in Hanoi with multi-field treatment. It has over 2000 beds, 14 centers, 23 clinical departments, and 06 paraclinical departments that treat a wide range of diseases. Also, it has four institutes: the cardiovascular institute, the mental health institute, the medical assessment institute, and the health science institute.
Bach Mai Hospital always concentrates on investing in cutting-edge technology and advanced techniques, which puts it on par with other countries around the world. This is one of the places for vaccination against the Covid 19 virus, so if you are in need, visit here and get the vaccination at Building A11 in the campus of the hospital.
Due to being one of the central hospitals of Hanoi, there are a huge number of patients coming on a daily basis. Thus, please note that arriving early to get your number is essential, which keeps you from waiting for ages. Do not forget to protect your personal belongings from theft, and do wear a medical mask to prevent infection from others.
The cost of medical examination here ranges from 80,000 – 20,000,000 VND
Address: 78 Giai Phong, Phuong Mai Ward, Dong Da District, Hanoi
Vietnam-France Hospital
When making a check-up at Vietnam-France hospital, you will be consulted and examined by a team of French and Vietnamese doctors. One of the doctors that impressed me the most is Dr. Vu Quang Huy, with years of experience working for Diethelm, ROHTO, and Dr. Reddy as medical representatives, supervisors, and medical management in Northern Vietnam.
Due to being one of the most famous international hospitals in Hanoi, the price is a little high for those who are on a budget. In contrast, if you are financially generous, this hospital is for you because, according to my experiences, staff and service here are worth voting five stars.
Its price ranges from 995.000 – 4.000.000 VND.
Address: No. 1, Phuong Mai Street, Dong Da District
Vinmec International General Hospital
Vinmec International General Hospital – the first hospital in the Vinmec medical system chain to be put into operation, invested by VinGroup. This prestigious private one in the capital provides high-quality medical examination and treatment in Hanoi's most opulent Times City area.
Being at the top of the best hospitals in Hanoi, it gathers a team of professional pharmacists, doctors, and nurses who have studied abroad for many years.
Vinmec is proud to be Vietnam's first hospital to receive the JCI certificate for medical service quality assessment, recognized in over 90 countries. Furthermore, it has a team of specialized secretaries supporting foreign languages such as English, French, Japanese, Korean, and so on for foreigners visiting.
The prices of Vimec Hospital's services vary depending on the type of health check, but they typically range from 300.000 VND to 5.000.000 VND/time.
Address: 458 Minh Khai Street, Times City Urban Area, Hai Ba Trung District, Hanoi.
Viet Duc Hospital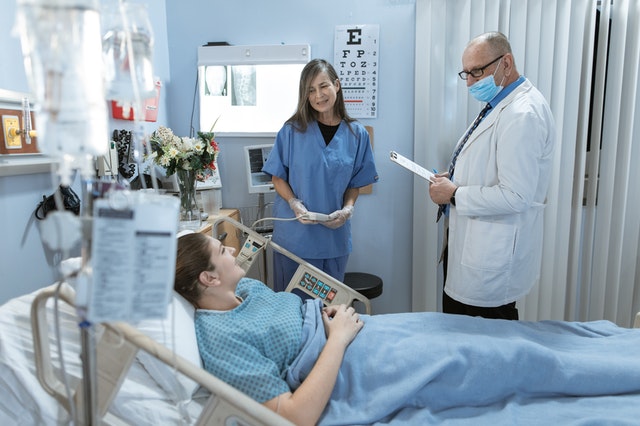 Viet Duc Hospital – the cradle of Vietnam's surgical industry, is the largest surgical center in the country, focuses on specialized techniques, promotes human organ transplant research and implementation. The facilities here are invested with various modern equipment. The team of doctors and nurses is highly responsible and has good professional qualifications.
However, one of the biggest disadvantages of this hospital is the waiting time for examinations is too long, especially at the Department of Medical Examination, which discourages their patients. The cost of medical examination fluctuates from 40,000 VND – 2.200.000 VND/ time.
Moreover, this hospital is one of the best hospitals in Hanoi that provides you the opportunity to do good deeds by donating an organ of your body to revive many others' lives.
Have you heard of the "Giving is forever" movement? Indeed, it was initiated with an 8-year-old girl named Hai An, who was diagnosed with cancer but volunteered to donate her cornea when she died to help people find the light.
As a result, many people in Vietnam have been praising the little girl's selfless acts and raising awareness about the meaning of this movement strongly in recent years. If you would like to do that, this hospital is where you can do it.
Address: No. 16 Phu Doan, Hang Bong Ward, Hoan Kiem district
Thu Cuc International General Hospital
When it comes to the best international hospitals in Hanoi, Thu Cuc International General Hospital is also a prestigious place that you can trust. This is a private hospital that belongs to Zinnia Corp, established in 2011. In a nice addition, it is always one of the top hospitals in Hanoi with the highest quality for medical examination and treatment assessed by the Hanoi Department of Health.
Moreover, this is also one of the famous cosmetic and surgery hospitals for women or anyone in need. However, the cost of health-check here is a bit higher than other hospitals in the region due to its good service from 500.000 VND-30.000.000 VND, and in my experience the price is totally worth what they bring.
Address: No.286 Thuy Khue, Tay Ho district
Hong Ngoc General Hospital
Doctors at Hong Ngoc General Hospital have extensive experience, having held key positions at many of Hanoi's largest hospitals. Furthermore, this hospital has a dedicated and well-trained team of nurses, doctors, and receptionists.
Don't worry too much about communicating with the doctor or the staff here because there are English interpreters who will support you during your medical examination. The price for a general check-up is about 2.990.000 VND/ time.
Address:
Facility 1: 55 Yen Ninh, Truc Bach Ward, Ba Dinh District
Facility 2: 8 Chau Van Liem, Phu Do Ward, Nam Tu Liem District
In conclusion
We hope that with the list of the top 7 best hospitals in Hanoi above, from my perspective, it will be easier for you to figure out the most suitable health service facility that caters to your needs. If you are concerned about the top 8 best hospitals in HCM city, you can refer to it here.