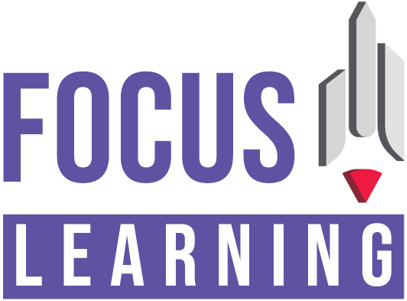 Part-time Native English Teachers - Ho Chi Minh City.
Salary Range: Negotitaion
Available until: April 23, 2023
Other Information
at Focus Learning Company Limited (view profile)
Location

TP HCM

Date Posted
Today
Category

Kindergarten




Primary English Teaching



Job Type

Part-time



Are you willing to accept and support qualified teachers currently outside of Vietnam?
Yes
Nationality of candidate:
American, Australian, British, Canadian, Irish, New Zealand, South African
Experience
> 2 years
Candidate Requirements
Bachelor's Degree
Where is the employer located:
TP HCM
Job City
Ho Chi Minh
Salary:
Negotitaion
Description
ABOUT US:
Focus Learning Academy is an integrated Cambridge English, Robotics, and like sciences center for students aged 3-15 years. We currently have a chain of 4 centers around Ho Chi Minh City, promising to bring a unique and exciting learning experience to the young leaders of the new generation. We are looking to expand our team of classroom experts, and it would be a pleasure to work with you.
JOB DESCRIPTION:
Plan and deliver high-quality lessons in accordance with Focus Learning syllabus
Teach students to understand, read, write, and pronounce the English language accurately
Support students of varying abilities to achieve lesson objectives
Assign, supervise, and mark formal assessments on a termly basis
Keep accurate attendance and assessment records for all students
Attend training workshops frequently
Support the Marketing team to promote Focus Learning products at events and other occasions
Other classroom and admin duties and tasks assigned by your line manager
JOB REQUIREMENTS:
University degree (minimum Bachelor's, Master's is a bonus)
Minimum 120 hours Classroom-based TESOL/TEFL/CELTA
Minimum 1-year experience in an ELT setting (Or equivalent)
Good verbal and written communication skills
Energetic and enthusiastic about teaching and education
Reflective, friendly, patient, proactive and highly organized
WORKING LOCATION: We have centers in Binh Thanh, District 7, and soon Thu Duc, Phu Nhuan in Ho Chi Minh City.
Company Information
15( Right side ) Hoang Hoa Tham, Ward 6, Binh Thanh District, Ho Chi Minh City, Vietnam
http://www.focus.edu.vn
---
Company Jobs
Focus Learning Company Limited
Part-time
Focus Learning Company Limited
Competitive salary; Stable hours (package dependent); Private insurance; Document support; Bonus Schemes
Full-time
Related Jobs