Native English Teacher in Hanoi
at May School (view profile)
Location

Hà Nội

Date Posted
28/06/2018
Job Type

Full-time




Part-time



Nationality of teacher:
American, Australian, British, Canadian, Irish, New Zealand
Where is the school located:
Hà Nội, Hưng Yên
Salary:
19 - 21$
Description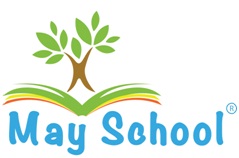 Who are we looking for:
• Native speakers of English and teachers from the U.S., UK, Canada and Australia or proficient as second language. Native speakers would be advantage.
*Degree/Certificate in English language teaching (TESOL/CELTA/TEFL) or three or more years of professional experience in related fields;
*Have a BA or BS degree.
Working times:
*For full time teachers: 20 hours per week in average
*For part time teachers: 10 hours per week or more
Location: Hanoi, Vietnam.
Class time:
Weekdays: 430 pm - 9pm
Weekends: 7:45am - 8pm
Location (choose 1 from the list below)
- No. 9 Mai Hac De Str, Hanoi
- No. 1 Hoang Dao Thuy Str, Hanoi
- No. 136 Ho Tung Mau Str, Hanoi
- Lot 117 - 118 Van Giang Town, Van Giang District, Hung Yen