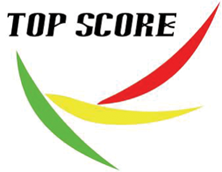 [HANOI]-MATH and SCIENCE TEACHER [>=2,300USD(GROSS)/MONTH] @ PRIVATE SCHOOL RECRUITMENT
Salary Range: [>=2,300USD (Gross)/month]
Available until: May 18, 2022
Other Information
Description
This position for school year 2022-2023 starts from September/October 2022 (1 or 2 school year contract). We are seeking a talented Math and Science Teacher to join our team for Academic year 2022/2023 and beyond. We are seeking dynamic, dedicated, and experienced teachers of Business Studies to join our international teaching team. Successful applicants will teach Math and Science at Secondary school levels. The course of study follows the relevant Cambridge International Examinations Curriculum. Successful applicants will be suitably qualified and experienced, as well as being fully committed to supporting the development of students through curricular and extra-curricular activities.
Email subject:  [MATH/SCIENCE]_Your name
Job requirements:
- Fluent-level English speaker.  Citizens of non-English speaking countries are required by the Vietnam government to provide evidence of C1 level of English proficiency (According to CEFR) before the issuance of a work permit.
-Teaching qualification/license/certification as applicable.  Bsc, BEd ,B.A Degree in teaching or relevant fields, master degree is priority (in Business, MBA, MA, ESL, educational field is plus),.
-Have a qualification in English Language Teaching or PGCE or QTS or TEFL, TESOL, CELTA or equivalent.
- Related teaching experience. Experience and/or interest in teaching discrete Business Studies Secondary and High school settings.
- Experience of Cambridge International Examinations is desired, but not essential.
- Have a clear background check. DBS/Police Background Certificate (or equivalent) – additional background screening may be required in accordance with child protection and safeguarding expectations.
Job description
-Teaching Math and/or Science to students according to the requirements of the Cambridge International Examinations Curriculum.
-Adapt/revise the prepared lesson plans, and teaching materials for class instruction and activities.
-Student: Secondary School, Grade 6,7,8
-Subject of teaching: Math and Science – Cambridge International Examinations Curriculum
-Working location: Private Bilingual School in Nam Tu Liem District, Hanoi, Vietnam.
-Class size: 20-25 students
-Working hours: 18- 20 teaching hours per week from Monday through Friday, daytime, morning and afternoon.
Benefit:
-Work permit: Will be covered and paid.
- Salary: >=2,300USD Gross/month and semester bonus.
-Visa: Support
-Private health care insurance
-Other benefits: Lunch, uniform
-Text Book: provided
- Lesson plan: provided
-Curriculum: Provided and trained.
-Co-teacher and admin: supported.
-Contract: 1 or 2 school year.