Full-time Native Engliosh Teacher Needed in HCMC in Feb. 2016
at Vinalearn English (view profile)
Location
TP HCM
Date Posted
16/11/2015
Category

Academic English



Job Type

Full-time



Nationality of teacher:
American, Austrian, Australian, British/English, Canadian, New Zealand, South African, Irish, Northern Irish, Norwegian, Scottish, Swedish, Welsh, German, Dutch, Swiss, Czech
Where is the school located:
TP HCM
Salary:
1500 USD per month
Description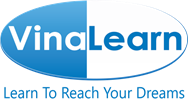 Welcome to Vinalearn!
Vinalearn Language Center is currently looking to a hire full-time  teacher for the beginning of February, 2016. We are looking for someone who is adaptable, hard working, does well under pressure and is willing to go the extra mile for her/his students.
Our office is located in District 5, Ho Chi Minh City. Vinalearn English Language Center provides English as a second language (ESL) courses to Vietnamese students of all ages and levels. During weekdays, we hold daytime courses at kindergarten, primary, junior and senior high schools throughout Ho Chi Minh City.
We offer a guaranteed salary package during the school year and optional part-time work during the evenings, weekends and summer months. Weekly work hours add up to between 85-95 hours per month during the school year. The package will also include paid vacation days and a bonus upon the completion of a one year contract.
At Vinalearn, you will be have the freedom to express your individuality through your teaching. While we do provide teaching materials and resources, we want our teachers to have an opportunity to teach the way they feel is best. We train and encourage our teachers to let their uniqueness shine through!
If you'd like a job with stability, a reliable management staff, no mandatory office hours, freedom to teach the way you want and plenty of opportunities to improve your skills as a teacher, email us your CV and we'll be more than happy to get back to you.
Benefits of teaching:
Benefits:
- Work permit support
- Salary package
- Free accommodation for the first week (if the teacher has flown in)
- Contract completion bonus
- Optional Summer work
- Resources and training
- Guaranteed teaching hours
- 12 paid vacation days