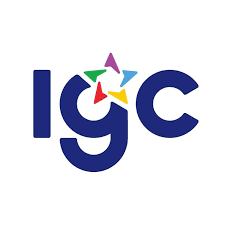 2023-2024 ESL teachers-K12
Công ty Cổ phần Giáo dục Thành Thành Công (IGC) (
view profile
)
Salary Range: Competitive; Paid holidays ; Pay fees for teacher's work permits and renewals; Monthly housing allowance
Available until: December 7, 2023
Other Information
at Công ty Cổ phần Giáo dục Thành Thành Công (IGC) (view profile)
Location

Bến Tre

Date Posted
Today
Category

IELTS / TOEIC / TEFL Teaching




Math / Science Teaching




Primary English Teaching




Secondary / High School English Teaching



Job Type

Full-time




Part-time



Are you willing to accept and support qualified teachers currently outside of Vietnam?
Yes
Nationality of candidate:
American, Australian, British, Canadian, Irish, New Zealand, South African, European, Filipino, Other
Experience
No Experience
Candidate Requirements
Bachelor's Degree, CELTA, Online Class: 100 hours certificate, Classroom Classes: 100 hours certificate
Where is the employer located:
Bến Tre, Bình Dương, Đồng Nai, Tây Ninh
Salary:
Competitive; Paid holidays ; Pay fees for teacher's work permits and renewals; Monthly housing allowance
Description
IGC Group is currently looking for qualified, reliable native English language teachers from the United States, Canada, Australia, England, Ireland as well as Philippines for the following full-time teaching positions in Bien Hoa, Binh Duong, Tay Ninh, Ben Tre for SCHOOL YEAR 2023-2024:
ESL Teacher (Preschool/Primary/Secondary)
Cambridge International Examinations ESL/ Maths/ Science Teacher (Primary/ Secondary)
Remuneration Package:
Competitive salary offer depends on qualifications and verifiable classroom teaching experience via references.
Annual salary increases along with benefits package based on work / teaching performance reviews.
Full-time Contract:
10.5 paid teaching months (Mid July - May);
The initial contract is 01 academic year, with a 60-day probationary period – 100% gross salary.
Full-time contract is 12 -24 months.
All new teachers are required to attend orientation and induction one week prior to the start of academic year (this is typically the last week of July).
Annual leaves: 12 days (+ 2 days for every 5 years of working)
Paid holidays: 
All statutory national holidays;
Christmas as policy;
Lunar New Year as policy;
Summer Holidays as policy
Other benefits:
Return air ticket
Visas, Work Permit and Temporary Residence Card: The school will pay fees for the application and issuance and renewal;
Social, Health and Unemployment Insurance (SHUI)
Tuition benefits for Dependent Children
Work Details:
Working hours: Monday – Friday from 7:15 AM – 4:50 PM (Specific campus hours may vary.)
Please note, weekly lesson plans for all classes are required.
Teaching Support & Benefits:
Teachers have the same classes and teaching assistants all year long;
Teacher's Room with access to communal computers, Wi-Fi, B&W photocopier and printer;
Robust online teacher platform to track student marks, communicate with students and parents;
Reflective observation program to support teaching team;
Professional Learning Community (PLC) on a weekly basis for 1.5 hours to collaborate with team members
Professional Training sessions
Job Requirements:
All applicants must have, at minimum, a Bachelor's degree (or equivalent) and English language teaching certification (CELTA, TESOL, TEFL).
Previous teaching experience is preferred; however, newly ESL certified teachers with a degree are more than welcome to apply.
Ages of 22 – 55 will be considered.
Applicants must love teaching; must be a positive, out-going, self-aware, reflective person who likes to teach and work in a culturally diverse setting, and open to learning and sharing knowledge; and must be ICT literate – know how to use a computer, use the Internet to find teaching resources, use Office suite software, check and respond to email, upload/download resources, etc.
Employer will contact references, so please make sure emails and phone numbers are valid.
For work permit application, criminal background report from home country that has been authenticated / legalized by the Vietnamese Consulate in their home country is required.