2 NATIVE ENGLISH TEACHERS NEEDED IN AMA QUANG NAM
at

AMA Quang Nam

(view profile)
Location
Quảng Nam
Date Posted
19/06/2018
Category

Academic English



Job Type

Full-time



Nationality of teacher:
American, Australian, British, Canadian, New Zealand
Where is the school located:
Quảng Nam
Salary:
17 USD/ h
Description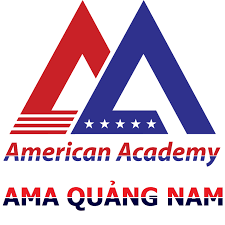 Description
American Academy (AMA) is a top-ranking English training center operating over 30 branches in Vietnam. Our Tam Ky city branch in Quang Nam province is currently seeking two qualified English teachers..
*Job Description:
- Guarantee 80- 85 hours per month
- All Mondays are off; teaching occurs from Tuesday morning to Sunday evening each week.
- Students typically range in age from five up to around 35
- Be responsible for planning, preparing and delivering lessons and activities for students.
- Teaching classes to adults and children
- Teaching at public schools
- Teaching in the "Active Learning" department for standardized test preparation
-Giving oral assessment tests to prospective students
-Term of the contract may range from 6 to 1 year.
* Qualifications
- hold a bachelor's degree (any field)
-  possess a teaching certificate (TESOL, CELTA, DELTA, TEFL)
* Benefits:
- Net salary: 17$/h
- Friendly and professional working environment.
- Full material
*Application:
- CV
- Copy of passport;
- Copy of certificates.