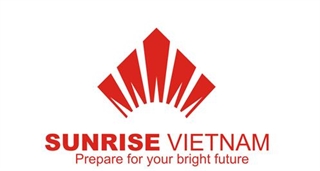 BRIEF INTRODUCTION
SUNRISE VIETNAM is one of the leading companies in Education Consultancy in Vietnam, founded in June 2002, member of VCCI(Vietnam Chamber of Commerce and Industry) and member of VIECA(Vietnam International Education Consultancy Association).
SUNRISE VIETNAM 's Director, Ms Tran Thi Dan has been elected to be Vice President of VIECA (Vietnam International Education Consultancy Association) from 2006 to 2013 (two terms) with 20 members who are qualified Education Consultancy Companies in Vietnam.
SUNRISE VIETNAM is recruiting Vietnamese students to study in UK, USA, Australia, Canada, New Zealand, Singapore, Netherlands, Switzerland, Italy, China, Malaysia and Thailand. Our students study languages, summer courses, short training courses, study tours, high schools, foundation courses, undergraduate and postgraduate courses (bachelors, masters and doctorates)…
Current job openings at SUNRISE VIETNAM
Currently this employer doesn't have any openings.