Australian Centre for Education and Training
| | |
| --- | --- |
| Company Location | Số 226 Lê Văn Sỹ, Phường 1, Tân Bình, Hồ Chí Minh |
| Company Website | https://acet.edu.vn/ |
| Your Campus: | Hồ Chí Minh, Hà Nội |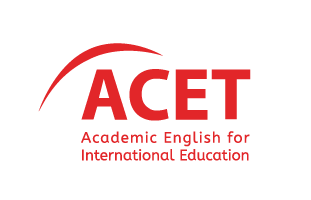 ACET provides high-quality English language programs designed to prepare students for success in overseas study and their future careers.   ACET was established in 2002 as a cooperation between IDP Education and UTS: Insearch, the language center of the University of Technology, Sydney.
ACET operates 4 training centers in Hanoi and HCMC, with approximately 3,000 students enrolled studying intensive and semi-intensive courses English language courses.  ACET employs approximately 100 qualified and experienced teachers. ACET has an excellent reputation as the leading provider in Vietnam of English pathway programs to overseas study.
If you share our passion for helping people to pursue their dreams through education and thrive in an innovative agile digital culture then come and join us.
Current job openings at Australian Centre for Education and Training
Up to 75 million/month; KPI bonus up to 01 month of gross salary; Work Permit & TRC fee will be covered
Australian Centre for Education and Training
Hà Nội
Updated: Dec, 06 - You have 3 months, 5 days to apply
Up to 75 million/month; KPI bonus up to 01 month of gross salary; Work Permit & TRC fee will be covered
VND 540.000 to VND 725.000 an hour (based on qualifications and experience)
Australian Centre for Education and Training
Hà Nội
Updated: Dec, 06 - You have 3 months, 5 days to apply
VND 540.000 to VND 725.000 an hour (based on qualifications and experience)