SHELTON EDUCATIONAL DEVELOPMENT JOINT STOCK COMPANY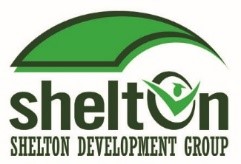 HELTON IS A FAMILY
Shelton is a family. We work together to ensure that our students learn in an enjoyable, progressive and safe environment. We are committed to promoting open, friendly and quantifiable policies toward teaching, testing and the management of our teachers, whilst making clear that we reject any poorly founded notions toward inflexibility or delivering poor performance at any level. We expect all parties to provide Shelton with the same level of passion, enthusiasm, and optimism that we have toward providing our students with a bright and wonderful future.
STANDING BY US AS LEADERS
Each member of Shelton should be free to be creative and proactive at work. This helps us complete tasks, make informed decisions, and be responsible for the work that we do, however it should be noted that if each employee of the company participates with as much enthusiasm as possible and ensure they surpass our minimum standards, then we are sure that you will have a memorable and positive experience with this company.
CONTINUALLY LEARNING AND ENHANCING QUALITY
Shelton DG is proud of its achievements to date, however we should only be satisfied as a group when we know that the needs of our customers have been met. As a consequence this company recognises the need for all staff to develop their careers and take part in professional training as part of fulfilling your role and aspirations for the future.
Current job openings at SHELTON EDUCATIONAL DEVELOPMENT JOINT STOCK COMPANY
Currently this employer doesn't have any openings.