Being a substitute teacher can be both exciting and challenging. As a substitute, you have the opportunity to step into various classrooms and make a positive impact on students' lives. However, the lack of familiarity with the students, curriculum, and classroom dynamics can present its own set of difficulties. In this article, VTJ will suggest some tips for substitute teachers to help them navigate these challenges and thrive in the classroom. From building rapport with students to effectively managing classroom behavior, these tips will equip substitute teachers with the necessary tools to create a productive and engaging learning environment. 
>>>Read more: Learning Gaps: Types & How Teachers Can Identify and Solve Them
>>>Read more: 20 Qualities of a Good Teacher: How to Improve?
1. Get There Early To Prepare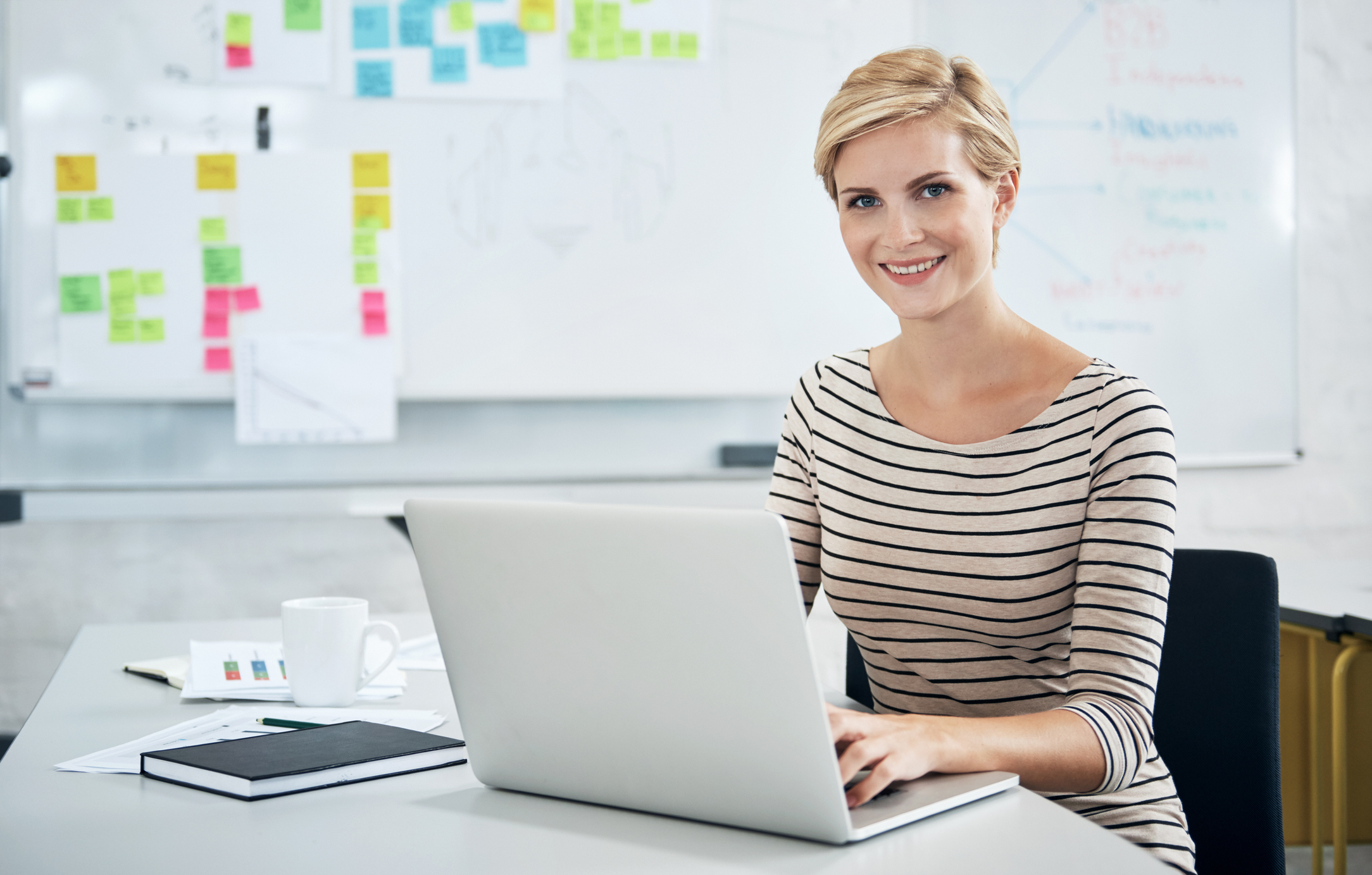 Tips For Substitute Teachers #1: Get There Early To Prepare
One of the most effective strategies for substitute teachers is to arrive early to the classroom. Getting there ahead of learning time allows you to familiarize yourself with the classroom layout, instructional materials, and any specific instructions left by the regular teacher. Take this opportunity to review the lesson plans, gather necessary materials, and set up the classroom for the day's activities. Being prepared in advance will help you feel more confident. Early preparation also allows for any unforeseen challenges to be addressed promptly, contributing to a smoother and more successful day.
>>>Read more: How To Become a Kindergarten Teacher in 5 Simple Steps
2. Get To Know Your Colleagues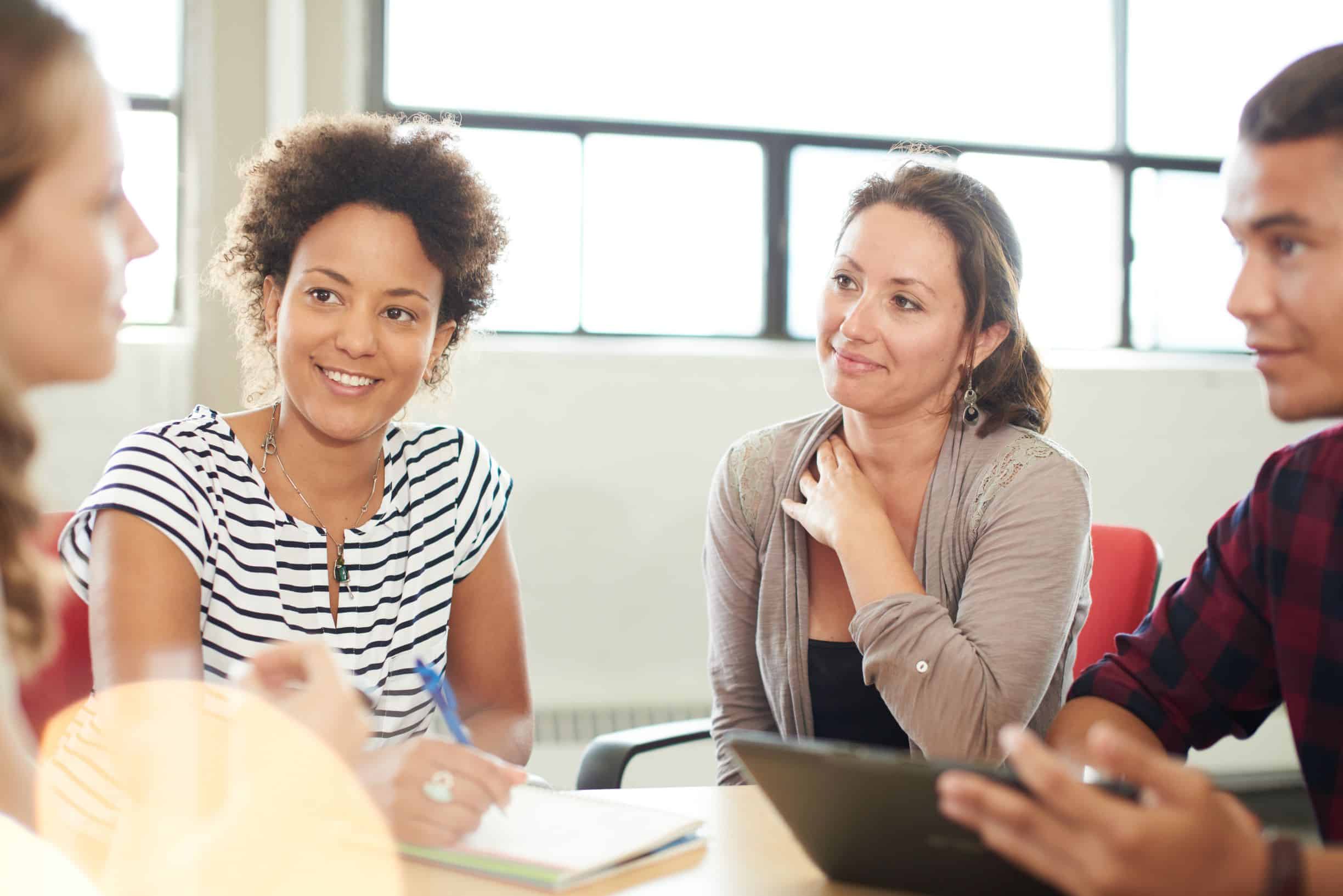 Tips For Substitute Teachers #2: Get To Know Your Colleagues
Building strong relationships with colleagues is a fundamental aspect to help substitute teachers build their network. Don't hesitate to introduce yourself to fellow educators, administrators, and support staff. Cultivating positive connections with other professionals enhances your sense of belonging within the school. They may have helpful resources or materials that can enhance your teaching experience. Regular communication with colleagues can also offer insights into the unique characteristics and needs of the students you'll be working with, aiding in better classroom management and instructional delivery.
>>>Read more: 4 Reading Levels | How They Are Evaluated?
3. Create A Routine For The Beginning Of Class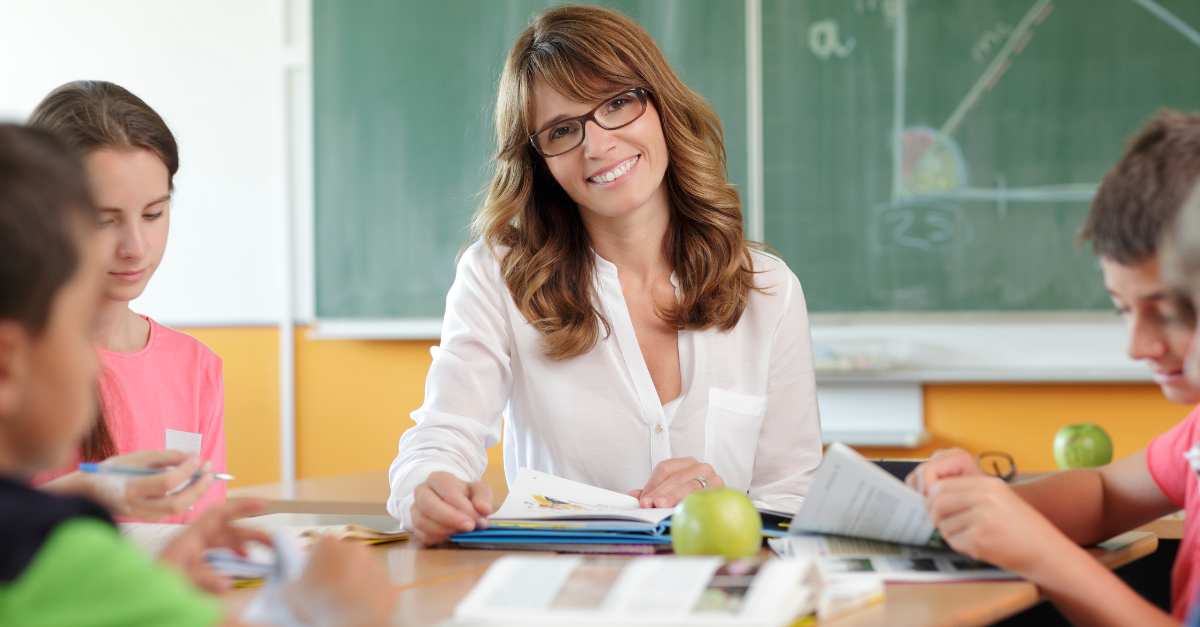 Tips For Substitute Teachers #3: Create A Routine For The Beginning Of Class
Establishing a consistent and structured routine at the beginning of each class sets a positive tone for the entire lesson. Start by greeting the students as they enter the classroom, introducing yourself, and briefly explaining the plan for the day. This helps create a positive and welcoming atmosphere. Next, establish a consistent routine that includes taking attendance, reviewing any important announcements or assignments, and engaging the students in a short icebreaker or warm-up activity. A well-structured routine helps students feel secure and provides a smooth transition into the learning process. When implementing a routine, substitute teachers not only manage the classroom effectively but also create an environment conducive to learning.
>>>Read more: 15+ TIPS A First Year Teacher Must Have To Survive
4. Build Rapport With Your Students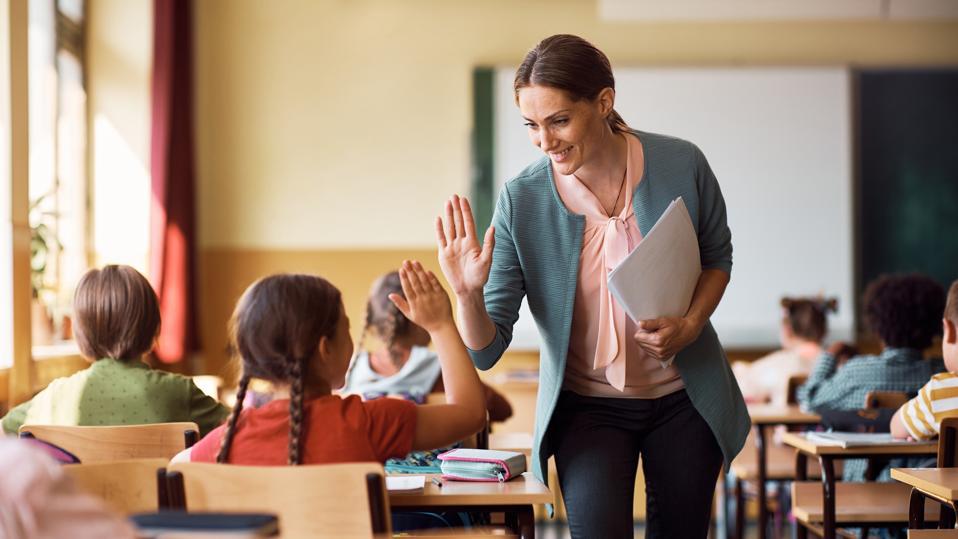 Tips For Substitute Teachers #4: Build Rapport With Your Students
Building a strong rapport with students is key to a successful substitute teaching experience. Show genuine interest in their lives and experiences, as this helps foster a sense of trust and respect. Additionally, actively listen to their thoughts and concerns, and provide encouragement and support when needed. Establishing a positive connection fosters a supportive learning environment and makes students more receptive to instruction. You can share a bit about yourself to create a sense of relatability and approachability. Acknowledge and praise their efforts, and be attentive to their individual needs. A well-established rapport not only facilitates classroom management but also contributes to a more enjoyable and enriching educational experience for both the substitute teacher and the students.
>>>Read more: Motivation Letter: How to Write & Examples in 2023
5. Familiarize Yourself With The School's Systems & With Your Students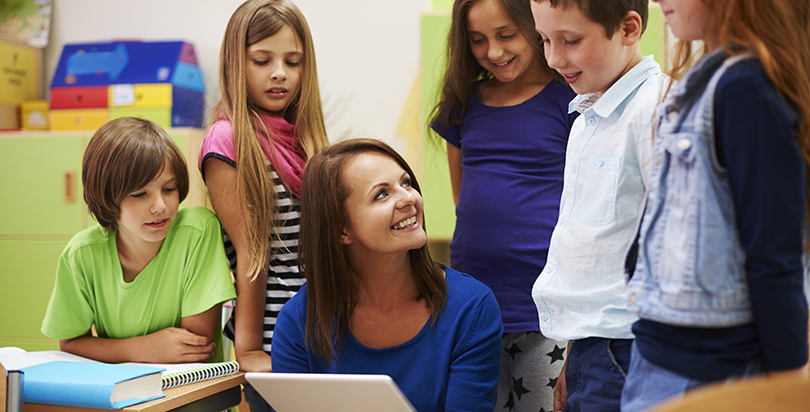 Tips For Substitute Teachers #5: Familiarize Yourself With The School's Systems & With Your Students
Before stepping into a substitute teaching role, it is crucial to familiarize yourself with the school's systems and policies. Take the time to review the school's handbook, become acquainted with the emergency procedures, and understand the expectations for behavior and discipline. This knowledge will help you understand the school environment more effectively and ensure a good experience for both you and the students. Additionally, make an effort to familiarize yourself with your students. Take note of any individual needs or challenges they may have. This information will enable you to provide a more personalized and inclusive learning experience, ensuring that each student feels seen and supported.
>>>Read more: How to Become a Teacher Without a Degree – A Complete Guide
6. Have A Backup Plan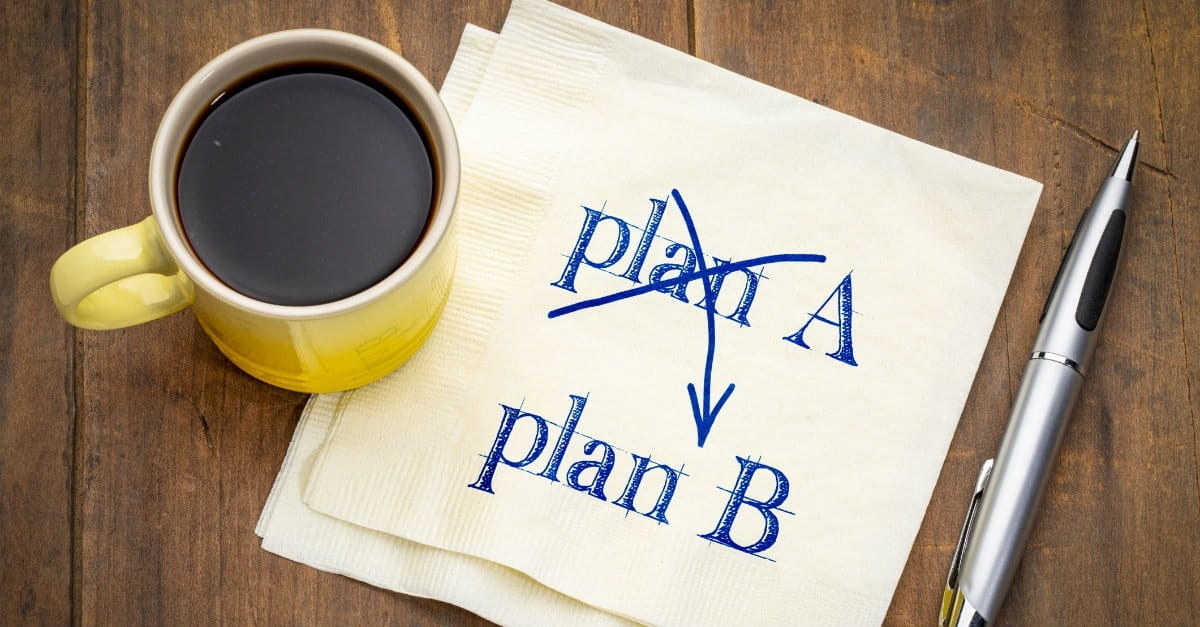 Tips For Substitute Teachers #6: Have A Backup Plan
Flexibility is a hallmark of successful substitute teaching, and having a backup plan is an indispensable strategy. Unexpected situations can arise, such as technology malfunctions or teaching materials. Prepare alternative activities or supplementary materials that can be easily integrated into the lesson. To avoid disruptions and keep the students engaged, prepare alternative activities or lessons that can be easily implemented. These backup plans can include educational games, group discussions, or even short videos related to the subject matter. A backup plan not only ensures a smooth flow of instruction but also demonstrates adaptability. Being ready for unforeseen circumstances enables substitute teachers to maintain control of the classroom.
>>>Read more: What is Effective Teaching? 13 Effective Teaching Practices
7. Make Discipline Fun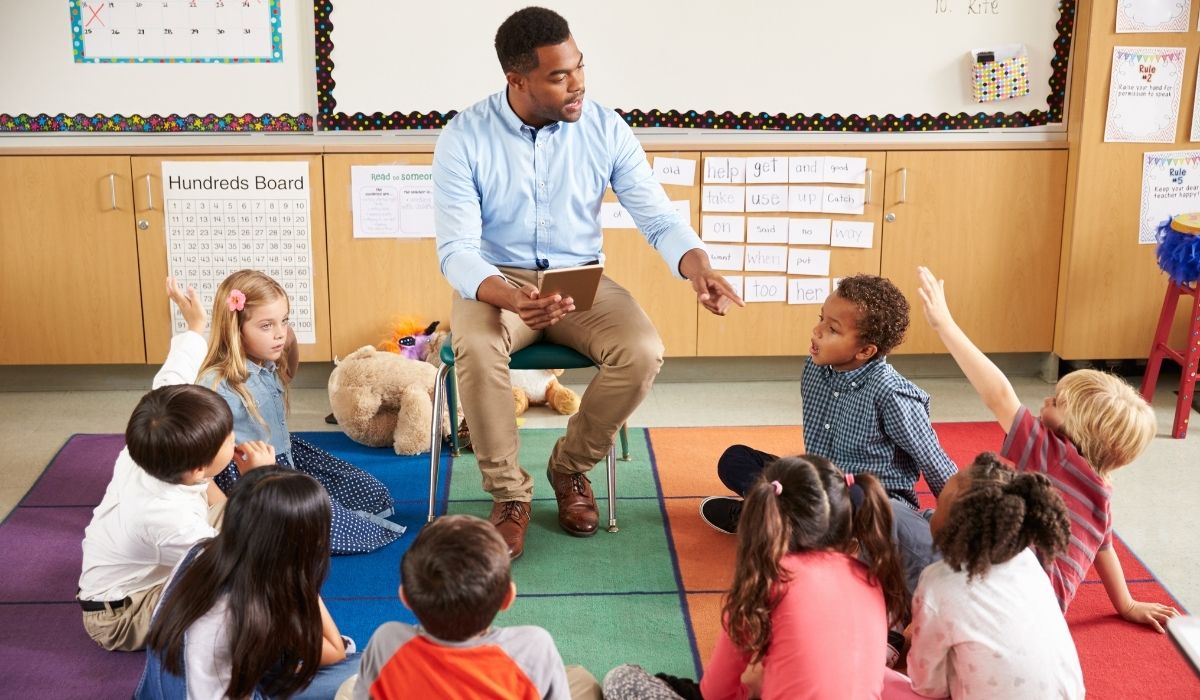 Tips For Substitute Teachers #7: Make Discipline Fun
Discipline is an essential aspect of maintaining a productive and orderly classroom environment. As a substitute teacher, it can be challenging to establish discipline without the familiarity and rapport that regular teachers have with their students. However, one effective strategy is to make discipline fun. By incorporating elements of playfulness and creativity into your disciplinary approach, you can engage students and encourage them to follow the rules. For example, you can create a reward system where students earn points or stickers for good behavior, and at the end of the day, they can exchange these points for small prizes or privileges. Additionally, you can introduce interactive games or activities that reinforce positive behavior and make discipline an enjoyable experience for everyone involved. When discipline is approached with a sense of fun, students are more likely to respond positively and actively participate in maintaining a harmonious classroom atmosphere.
>>>Read more: How Long Does It Take To Become a Teacher? (2023 Complete Guide)
8. Use Active Supervision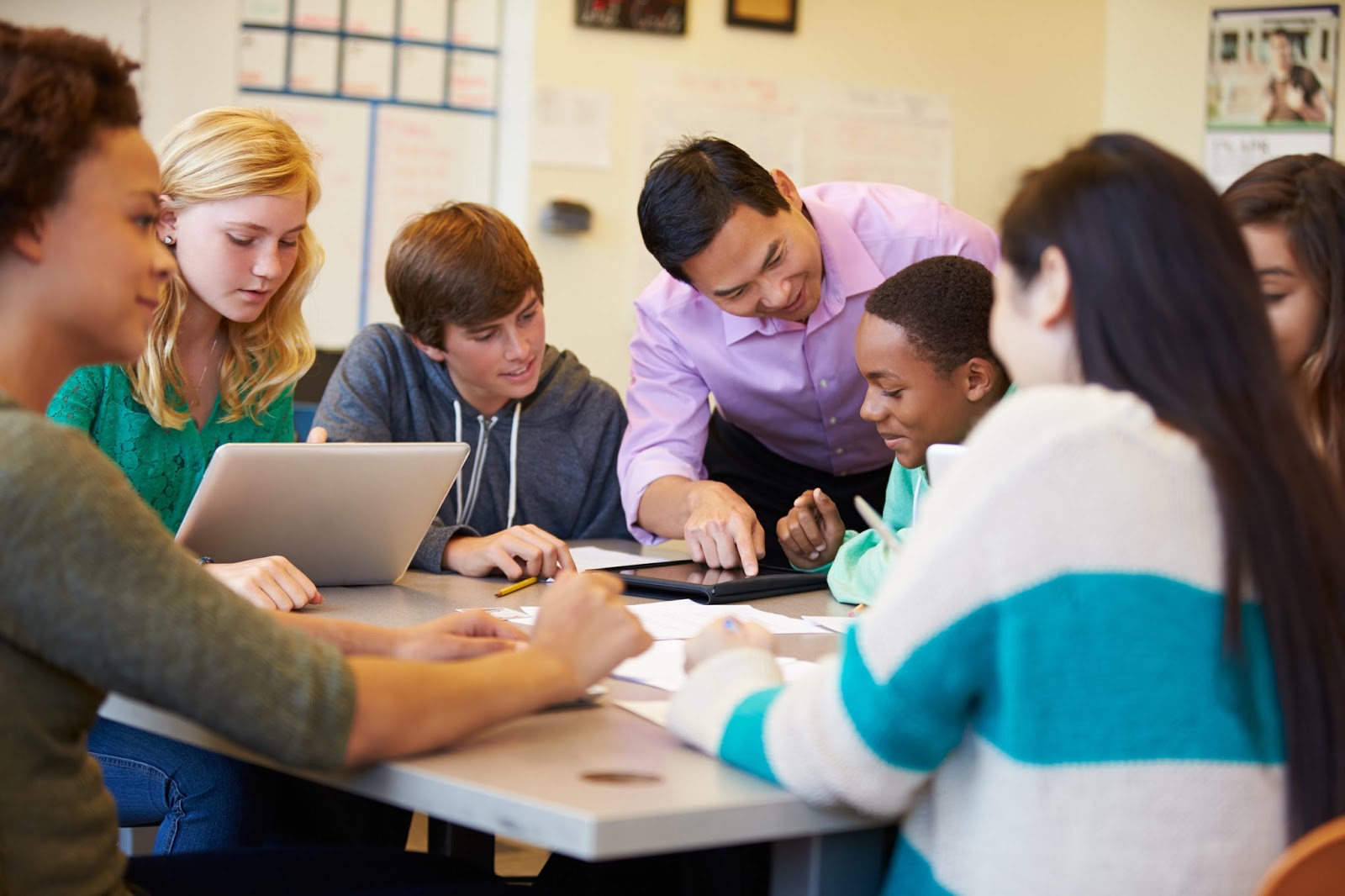 Tips For Substitute Teachers #8: Use Active Supervision
As a substitute teacher, maintaining active supervision is crucial for ensuring the safety and well-being of students. Active supervision involves being present, attentive and engaged with the students at all times. By actively supervising the classroom, you can prevent potential disruptions and address any issues promptly. One effective technique is to circulate around the classroom, constantly monitoring student behavior and providing guidance when necessary. This not only allows you to keep a close eye on the students but also helps you establish a positive relationship with them. This hands-on approach contributes to effective classroom management and ensures a more successful teaching experience.
>>>Read more: How To Use Technology In The Classroom: Benefits & Uses
9. Create Opportunities To Respond
Tips For Substitute Teachers #9: Create Opportunities To Respond
Encouraging student participation is a key element of effective teaching. Create a classroom atmosphere that encourage students to share their thoughts, ask questions, or contribute to discussions. Design activities that provide diverse opportunities for students to express themselves, fostering a dynamic and inclusive learning environment. Whether through group discussions, individual reflections, or interactive exercises, creating opportunities to respond not only enhances student engagement but also allows the substitute teacher to assess comprehension and tailor the lesson to meet the students' needs.
>>>Read more: What Is An Assessment Tool? 11 BEST Assessment Tools for Teachers
10. Leverage The Power Of Praise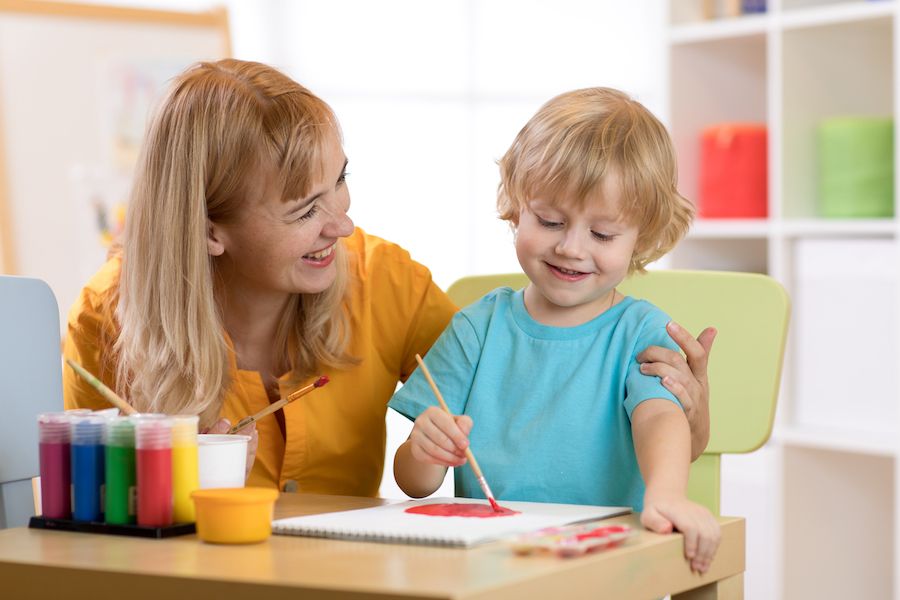 Tips For Substitute Teachers #10: Leverage The Power Of Praise
Praise can be a powerful tool for substitute teachers to motivate and encourage students. Recognizing students' efforts and achievements can boost their self-esteem and confidence, leading to improved academic performance. Substitute teachers should make a conscious effort to provide specific and genuine praise to students, highlighting their strengths and accomplishments. By doing so, substitute teachers can create a positive classroom atmosphere where students feel valued and motivated to excel. Additionally, praising students for their hard work and progress can help build a supportive and nurturing learning environment that fosters student's growth.
>>>Read more: How to Write a Letter of Recommendation (Tips And Examples)
>>>Read more: Meaningful Feedback for Students: Importance, Tips and Examples
11. Let Your Personality Shine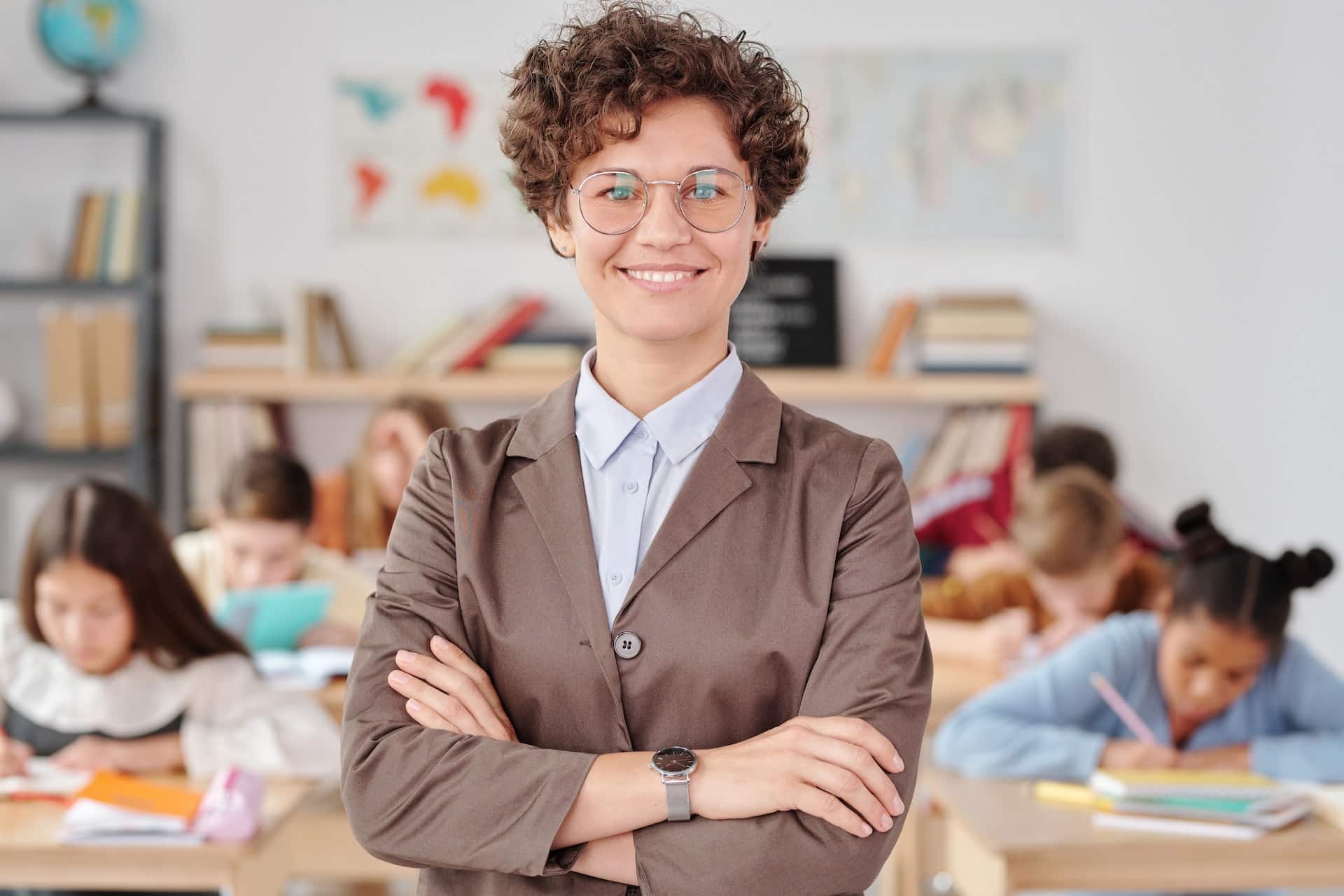 Tips For Substitute Teachers #11: Let Your Personality Shine
Embracing and showcasing your personality can greatly contribute to a positive and engaging classroom atmosphere. While maintaining professionalism, allow elements of your authentic self to shine through. Share personal anecdotes, incorporate humor where appropriate, and express genuine enthusiasm for the subject matter. Connecting with students on a personal level creates a more enjoyable and relatable learning experience. Letting your personality shine not only fosters a connection with students but also makes the classroom a vibrant and inviting space, enhancing the overall teaching and learning dynamic.
>>>Read more: What is Active Listening Skills: Types, Techniques & Examples
12. Leave A Note For The Teacher
Tips For Substitute Teachers #12: Leave A Note For The Teacher
Leaving a note for the regular teacher is a thoughtful gesture that shows your professionalism and dedication as a substitute teacher. In the note, you can provide a brief summary of the day's activities, any important information or incidents that occurred, and any outstanding assignments or concerns. This proactive communication not only helps the regular teacher stay informed but also demonstrates your commitment to the continuity of the learning experience. Leaving a thoughtful note establishes a sense of collaboration and professionalism between substitute teachers and the regular teaching staff.
>>>Read more: What is Independent Learning and How It Works: A teacher's guide
13. Clean Up The Classroom
Tips For Substitute Teachers #13: Clean Up The Classroom
One of the responsibilities of a substitute teacher is to maintain a clean and organized classroom environment. Before leaving at the end of the day, take a few minutes to tidy up the classroom. Ensure that desks are arranged neatly, chairs are pushed in, and any materials or supplies used during the day are put back in their designated places. Additionally, encourage students to clean up after themselves and remind them of the importance of respecting the learning space. By leaving the classroom clean and organized, you not only demonstrate professionalism but also set a positive example for the students, fostering a sense of responsibility and pride in their learning environment. 
>>>Read more: 13 Types of Students in the Classroom and How to Deal with Them
Substitute teaching presents a unique set of challenges, but armed with these 13+ tips for substitute teachers, teachers can not only navigate the complexities of the classroom but truly thrive. In the dynamic world of education, adaptability, enthusiasm, and a commitment to fostering a love of learning are the keys to not only surviving but thriving as a substitute teacher.