How to open a bank account in Vietnam is one of the major concerns of many ex-pats (when arriving) in our country. Indeed, registering a bank account for a foreigner is somewhat more complicated in terms of conditions as well as documents. However, let us help you then everything will be easy. Wait anymore, swing by our article right now.
Can a foreigner open a bank account in Vietnam?
Yes, foreigners are allowed to open a bank account in Vietnam. In which, individuals opening a bank account must meet the conditions in Article 11 of Circular 23, as amended by Circular 02/2019/TT-NHNN as follows:
To be from 18 years or older with full civil act capacity as prescribed by Vietnamese law;
 Persons from full 15 years old to under 18 years old who do not lose or have limited civil act capacity;
 If persons are under 15 years of age, persons with limited civil act capacity, persons who have lost their civil act capacity as prescribed by Vietnamese law open a payment account through a legal representative;
Individuals with difficulties in perception and behavior control in accordance with Vietnamese law shall open a payment account through a guardian.
In addition, in order to open a bank account in Vietnam, banks will require foreigners to provide identification documents, temporary residence cards, work permits or business registration papers, with a valid address. only reside clearly in Vietnam…
How to open a bank account in Vietnam?
To open a bank account in Vietnam, you should prepare the following things then bring them along to wherever you want to open an account:
Passport: Make sure that it is still valid for at least 6 months.
Temporary resident card (TRC)
Work permit and Work contract
Temporary residence confirmation issued by the police
Deposit: Most banks' policies require customers to have a minimum deposit in their accounts. This money depends on the bank you choose, and it is usually from 50.000 VND. However, there are still banks that do not apply this policy.
Valid visa: It should be valid between 3 to 6 months
An application form: When you go to the bank, the staff will give it to you and ask you to fill out some personal information such as name, birth date, etc…
However, many banks now allow customers to open a bank account online so that they can save a lot of time. You can conduct this process on the bank's official website or application.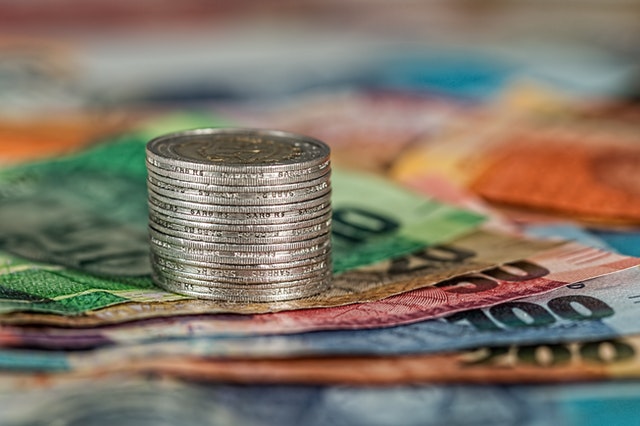 No matter what method, you can get your card at the bank office or use a shipping service to your house after 5-7 days from your registration. Keep in mind that you have to charge this fee (about 30.000VND) for some banks.
After activating the card, it will cost you about 50.000 VND per month to maintain your account and an additional 10.000 VND if you use Internet banking. Some banks now have a free policy for the first using year i.e. from the 2nd year you start paying fees. This cost will be deducted from your account by the bank each month, so you needn't go to the bank to do it..
What criteria should I consider when choosing a bank?
The number of people wanting to open a bank account for transactions is increasing significantly day by day. This leads to implicit competition between banks on policies and benefits to attract customers.
If you don't know which bank to choose among many banks, let's take a look at some criteria before making a final decision!
Choose a reputable bank to process transactions quickly
A bank that has many incentives when opening a payment account, such as free issuance fee, card maintenance fee, free money transfer fee, etc.
The bank that has an attractive interest rate when opening a savings account.
Choose a bank that applies online card opening to save travel time.
International money transfers
In general, transferring money from Vietnam to another country can be difficult. You can only send and receive money outside of the country if you have foreign currency in your accounts or legal receipts.
Specifically, if your legal receipts are in Vietnam Dong (VND), you can purchase foreign currency and then remit or carry overseas. Notably, each bank charges different fees for international transfers, and not all banks in Vietnam have this service.
For example, for Vietcombank, when you want to transfer a minimum fee of USD 5 and the maximum of USD 200, you will have to charge 0.2% on the total amount of your transaction.
Maybe you'll be interested in reading our Top 5 most-trusted banks to transfer money abroad article here.
In case you want to make transactions in cash, you must provide relevant documentation. For example, if that amount is from your salary, you must submit your work permit, labor contracts, pay stubs, and passport.
However, you can transfer money from your foreign account to one in Vietnam by using Transferwise, SWIFT transfer, or Xoom.
In conclusion
If you thought the way to open a bank account in Vietnam as a tourist was complicated to do before, now we hope that you've learned how to do it easily and be able to find the most suitable one after reading our guide.