Educational supplies – we all need them, but sometimes you simply do not know where to look or when you do eventually find them you find that they are an astronomical price! This article will give you some advice on buying educational supplies in Vietnam and things that you might like to bring with you from abroad.
Schools in Vietnam vary tremendously in relation to the number of educational supplies they have, ranging from being fully kitted out with flashcards, educational games and puzzles, interactive whiteboards, and a great internet to a poorly photocopied textbook that is shared between students and nothing else. As a result, you may find yourself needing to get your hands on some additional supplies so that your classes can be more interactive and it is easier for you to teach.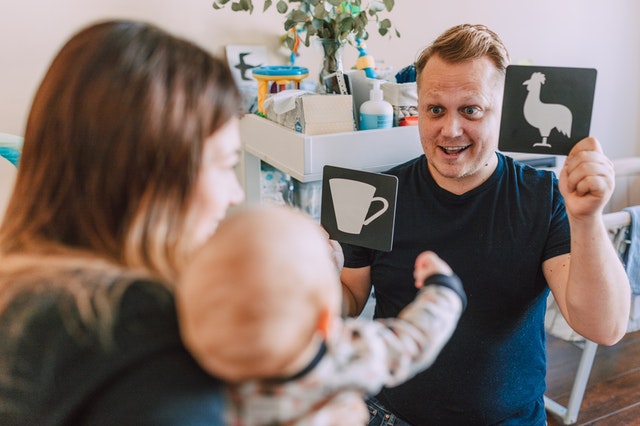 Depending on your school, you may be able to purchase necessary educational supplies  and be reimbursed – this is particularly applicable if you are working at a new establishment or if you are the first foreign teacher working there. Make sure that you explain your needs to the staff in charge and at least try before spending your own money. If the school agrees then make sure that your budget is clearly laid out and make sure that you take the tax number and contact information of the school with you. When you are making your purchase you simply show this paper and ask for a " red tax receipt " – they will then take the information and make a large stamped receipt ( which can be immediately or posted to you a few days later ) which you present to the school along with the regular receipt.
Even if your school is not willing to pay for supplies then not to worry, as Vietnam is a cheap country and you will be able to stock up well on a limited budget.
BOOKS AND STATIONERY SUPPLIES
There are a lot of books shops and stationery outlets in Vietnam. The biggest chain is Fahasa – which also has online ordering. This store stocks all of the major ESL textbooks for children and adults- both general English as well as specialty English. They are all at a reasonable price and you can often get online discounts as well as special offer 10 % off discounts.
In addition, they stock English grammar learning material so if you need books to help you prepare and revise the minutiae of a grammar point, then you will find a large range here.
In relation to ESL stationary, they have a good collection of stickers as well as ink stamp sets. Vietnam has a limitless supply of post-it notes, which come in all sizes and colors and are a cheap and cheerful resource. They also have a wonderful chalk holder – an amazing invention that I had previously never seen! – you simply open up the plastic holder, slip the chalk in and hold the plastic rather than the chalk – saving a lot of mess. This store is not the cheapest but items are sturdy and well made.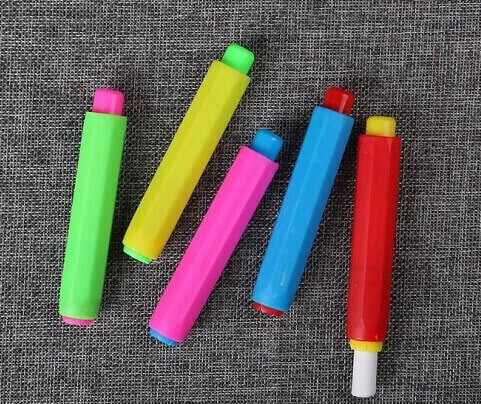 Chalk holders – a wonderful invention available very cheaply in Vietnam
WHERE TO BY EDUCATIONAL SUPPLIES IN VIETNAM?
Nhan Van Bookstore
This is another popular chain of bookstores. Although it does not offer the same range as Fahasa, it is a great resource for basic stationery supplies. Pens and markers of all styles can be purchased here as well as a range of notebooks and papers.
Supermarkets
All supermarkets have a stationary section, with some offering a wide range of materials and others being limited.
The largest range can be found at Mega Market – a large supermarket chain that is aimed at wholesale meaning that prices are cheap. This is the best place to purchase A4 paper (colored or white) as well as items such as magnetic tape/highlighters etc.
Many supermarkets also have a nice toy section where you can purchase small plastic animals and small cars etc. for vocabulary use as well as packs of play fruit and vegetable and other educational supplies. Although a lot of these are not the best quality, it is possible to find some sturdier ones that will stand up to classroom use.
Supermarkets are also the best place to buy a large ball of small balls as well as a larger ball or sticky ball – prices are very reasonable.
Vietnam loves packaging thus there is a huge range of plastic bags that can be used in your classroom for storing flashcards or keeping parts of a word game etc.
These are typically sealable and come in a very wide range of sizes and qualities from absolutely minute to rather large. They are very cheap and you purchase them in a bulk pack from any supermarket.
A wide range of stationary items can be purchased in Vietnam
EDUCATIONAL TOYS
If you are going to be working with the younger age range then you may want to consider purchasing some educational toys to use for demonstration/ early finishers etc. Toys can be purchased at a lot of places but most of it is Chinese rubbish and thus will break very quickly when in a classroom environment.
Miniso / Minigood/ Mumuso
These are Japanese companies that offer a wide range of educational supplies in their shops at a cheap price. The toys are strong and well made and range from jigsaws and building sets to play dough sets. They have online shops as well as physical shops where you can get the whole range of supplies. These have been one of my staple go-to places for many years! Watch out for storewide discounts e.g. buy 2 get 1 free / 20 % off everything.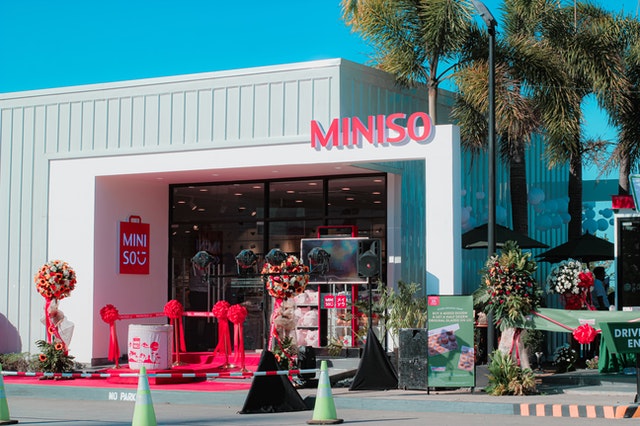 Japanese based shops Miniso / Minigood / Mumuso offer high-quality cheap toys
My Kingdom
This is the largest chain of toyshops in Vietnam and offers a wide range of high-quality materials. Prices can be quite high, although there are often huge discounts, so it is best to browse and then keep an eye on offers so that you can get the educational supplies you want at the price that suits.
Lazada / Shopee
The cheapest products can consistently be found on the purely online stores Lazada and Shopee. These offer an incredible range of products – all at excellent prices.
You need to set up an account using your phone number when starting and it is possible to pay in a variety of ways including with a card and cash upon delivery.
When purchasing from these online stores it is important to carefully check the products you are ordering as in addition to some bargains there is a lot of low-quality rubbish with things being much smaller than expected or much more flimsy. Take your time to compare prices, as often companies will put the same item on the site for different prices.
Delivery is quick and simple and it is a great go-to place for a wide variety of supplies. The biggest drawback however is that they are unable to provide you with a tax receipt, so only use these sites if you are willing to purchase from your own pocket.
WHAT TO BRING?
Having looked at what you can get in Vietnam and where to get it, we now turn to the things that you cannot get and recommend bringing them with you if possible.
In relation to flashcards, it can be hard to find cards with the lower case alphabet and a lot of the cards have words with the first letter capitalized e.g. Dog – so if you are working with the younger pupils and do not want to confuse them with the use of small and capital letters it is suggested that you try to bring a basic pack with you.
Paper fasteners can be purchased in Vietnam but they tend to have pointed ends that are not safe for the younger age group. As a result, if you have space in your luggage it is recommended that you pop in a small box so that you are able to make your own clock etc.
Although you can get small-sized egg timers, large ones are very hard to obtain and you will find that the majority of the large ones are made of glass – which is not very practical for games in your classroom! – so if you can pick one up easily from your home country then it is suggested that you bring that with you.
One thing which cannot be purchased in Vietnam is left-handed scissors – so if you want some for yourself or thinking of bringing a pair for the left-handers in the class make sure you pack them in your case.
Overall, Vietnam is a very well-stocked country. For those educational supplies that cannot be purchased locally, you can always look for them on the Internet. Be sure to bring your favorite teaching materials with you – just in case – as when you first start out, it can be overwhelmed to try to shop and negotiate traffic and understand the currency, etc. – so if you have your basic teaching pack with you then can at least start and build your collection as you become accustomed to the delights of Vietnam.