As you know, the Internet has become an indispensable part of our life nowadays. It is not only a wonderful companion in entertaining, studying, and working but also helps those living far from home keep in touch with their beloved people at all times. However, when relocating to our country, you will still be able to continue those works without interruption thanks to the 3 best Internet service providers in Vietnam list below. Scroll down to read, then choose the one you find the most suitable!
Viettel, FPT and VNPT are currently the three largest fiber optic internet providers in Vietnam's telecommunications market. The debates about the quality of the transmission line, price, support services, customer care … of these 3 carriers have not been resolved so far. Each carrier has its own advantages and disadvantages, below is a basic comparison to make it easier for you to choose the right carrier for your needs.
Comparison between 3 best internet service providers in Vietnam:
Which Internet provider is the cheapest today?
Referring to the price list of packages of 3 carriers FPT, VNPT and Viettel, we all noticed that the prices of packages with the same capacity of the carriers are all the same, there is a difference but not significant. It is not too difficult to understand because price is one of the major competitive factors, which has a significant impact on customers' decisions, especially for households with low to moderate incomes.
The package price list of the carriers is only fixed for a certain period of time and the package price of the regions is also different.
For example, FPT Telecom's Super35 package in Hanoi and Ho Chi Minh City costs 215,000 VND/month, while in the district area in other provinces, it costs 205,000 VND/month.
In other providers, the price of a package also varies by region, in the two big cities of Hanoi and Ho Chi Minh City due to the greater competition, the price will be slightly higher.
So in terms of price: Viettel > FPT > VNPT
Internet provider who has the strongest internet speed?
In fact, the packages provided by the best internet service providers in Vietnam for personal and business customers have similar speeds from about 20Mbps up to hundreds of Mbps. FPT Telecom offers a SOC package with a speed of 1Gbps, but it is limited to individual customers, so I think this package is only for PR purposes.
Particularly in terms of international speed, VNPT has a higher bandwidth than Viettel or FPT. However, this home bandwidth is often affected by AAG undersea cable, and this provider often blocks popular websites such as WordPress.com, Blogspot.com, BBC …
Therefore, in terms of speed, we can't judge where the strongest network provider is, because the fact that the fiber optic speeds of the internet providers are quite good today, it is difficult to determine who is the best.
In short: VNPT = Viettel = FPT
Which Internet provider is the most stable?
An extremely important point is that the stability of use, the stability of the internet will depend on the network infrastructure. In big cities like Hanoi, Ho Chi Minh City, etc., because the infrastructure of the network operators here is heavily invested, usually the network speed will be the same. As for the small provinces, it seems that VNPT is taking advantage of more infrastructure. This is a state-owned corporation with a long history and abundant investment resources, so this advantage is definitely superior to Viettel and FPT.
Another problem affecting the stability of using the network is that if an area has too many customers using the same network provider, it is often overloaded, leading to network congestion.
Therefore, if you decide to install a network, you should survey the actual infrastructure of that provider in your area and ask people around you how they rate the network speed of the internet provider they are using.
In short:  VNPT > Viettel = FPT
Which network provider has the best customer support?
If where you live, the wifi network speed of all network operators is the same (all have good infrastructure), I recommend that you install the internet network that supports the best customers. This is very important at times when you need professional support.
Among the 3 best internet service providers in Vietnam above, FPT Telecom is rated as the network with the best customer support. When an error occurs, just call the operator, right after that technical support staff will be there to help you fix the problem. FPT is a 100% private enterprise, so they consider this a big competitive criterion to attract customers.
After FPT, Viettel takes care of customers quite well, but they have more services and focus quite a bit on the mobile segment, so the subpost will be worse than FPT, but still stronger than VNPT. VNPT is a state-owned enterprise, their working style still carries a traditional breath, not really breaking through in terms of customer care and support.
In short: FPT > Viettel > VNPT
Best Internet service providers in Vietnam

VNPT (Vietnam Post & Telecommunication)
VNPT is currently the top 1 among the best Internet service providers in Vietnam. Thanks to attaching special importance to investing in infrastructure and advanced technology, VNPT always ensures an excellent user experience.
According to the latest statistics, it accounts for about 54.6% of the nationwide Internet market share, partly reflecting VNPT's service quality.
The lowest Internet package is from 189,000 VND/month for a speed of about 30 Mbps; the highest is from 1,119,000 VND/month for about 300 Mbps. VNPT also offers a discount of an additional three months free if you pay for a year in advance.
| | |
| --- | --- |
| Pros | Cons |
| High reputation | High postpaid fees |
| 100% optical fiber technology | There are rarely any promotions  |
| Usually affected by submarine cable AAG's issues | Usually requires 6 – 12 months payment in advance |
FPT Telecom
FPT Telecom Joint Stock Company (FPT Telecom for short) is currently one of the best Internet service providers in Vietnam. Besides, it is making a name for itself in the international areas, with 12 branches in Cambodia and one in Myanmar.
People claim that FPT Telecom has been investing much in improving infrastructure, service quality, and increasing the use of advanced technology to provide customers with better experiences.
As for Internet packages, the lowest price is from 185,000 VND/month for a speed of about 22 Mbps; the highest package is around 630,000 VND/month for a high speed package of about 200 Mbps.
Also, they have many preferential policies for customers; for instance, if you register for a 6-month Internet package, you get one month of free use.
| | |
| --- | --- |
| Pros | Cons |
| 100% optical fiber technology | The general cost for Internet packages is 20% higher than other providers' |
| Advance application technology | Complicated installation procedures |
Viettel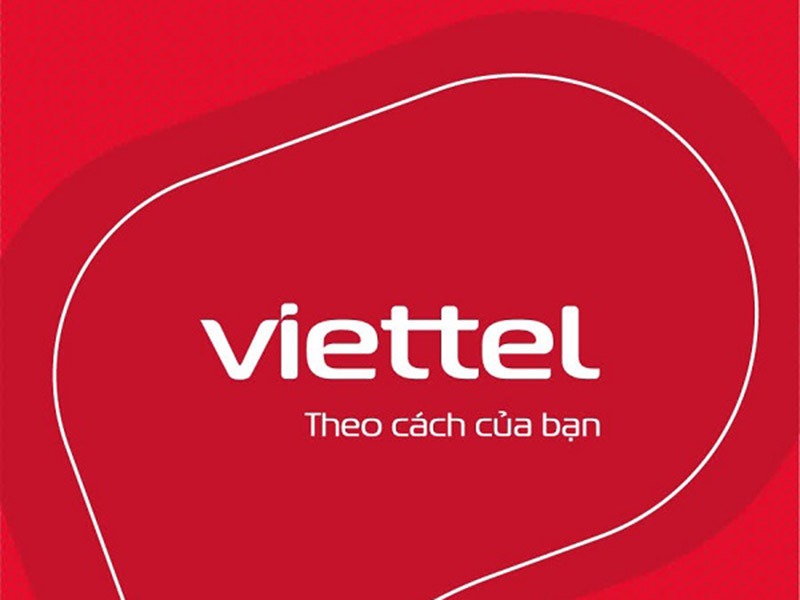 Viettel Telecom, which was first introduced to the public in 2002, is a relative newcomer compared to VNPT and FPT. However, thanks to its modern technology system, fast and stable transmission, Viettel Telecom currently holds approximately 11.43 % of the Internet market share and ranks third among Internet service providers in Vietnam.
The lowest package is from 185,000 VND/month with a speed of about 30 Mbps. The highest package is from 300,000 VND/month, with a speed of about 70 Mbps. You can get 1-3 months of free service if you pay for 6, 12, or 18 months in advance.
| | |
| --- | --- |
| Pros | Cons |
| Stable transmission system | The transmission system is not stable for businesses using many computers or equipment connected with the Internet. |
| Competitive rates, with many promotions | |
In conclusion
Above are the 3 best Internet service providers in Vietnam you can prioritize and choose to use when residing in our country. Please make sure you do research carefully on a variety of options before choosing one!