With beautiful scenery and a tropical lifestyle, it is no surprise that Vietnam is an attractive destination for many expats. As a foreigner living in Vietnam, you must have already known that life in Vietnam is very different from life in many other popular regions due to political structure, geographical location, economic structure, standards, different social norms and quality of life. As a matter of fact, there are some important laws you must know when living and teaching English in Vietnam.
What many people don't realize is that even laws can be very different from other countries around the world. Sometimes, these regulations can be too strict for foreigners and Vietnamese people tend to ignore them. However, you should know what is acceptable and what is not, to avoid getting yourself in trouble.
Living in vietnam: 10 laws you must know
1. Drugs
The Vietnamese government has increased penalties for drug possession and use over the years. So never think about getting or using drugs in Vietnam – the severe punishment for heroin possession is death. For drug traffickers, prison sentences will also be long. Again, illegal drugs are a big problem in Vietnam.
2. Work Permit
Although setting up a company in Vietnam is not difficult, you will still need a permit for almost anything related to doing business, and for foreigners – it is illegal to work or start a business without a work permit.
Foreign nationals working without a permit will be deported immediately; For employers, the fine can be up to 75 million VND with the possibility of being suspended from operation for 1 to 3 months.
3. Prostitution
Although prostitution with mostly under-skilled workers exists in Vietnam, it is illegal and all prostitution will be criminally handled under Vietnamese law.
The Vietnamese government and police are currently conducting raids and crackdowns on all sex trafficking and prostitution activities. Penalties can be severe if you are found to be a part of it.
4. Visas
Visa requirements can be a complicated matter. Make sure you know them, apply for and hold an accurate visa and follow up with immigration officials with the most up-to-date information. More often than not, getting a visa, especially for your stay and residency in Vietnam, involves a lot of administrative procedures, lots of paperwork and lengthy delays.
However, do not be discouraged. Please apply in advance, consult the visa agent in Vietnam and be patient. In any case, make sure you don't breach visa conditions by working without a work permit or overstaying your tourist visa.
5. Nudity
Don't be surprised that with so many beaches, there are absolutely no nude beaches in Vietnam. In general, locals are very tolerant of revealing foreigners in tourist areas, but the culture in Vietnam is still relatively conservative.
Don't think about getting naked anywhere but your own bedroom. So take note and be especially careful to avoid anything that could be perceived as offensive and get you in trouble.
6. Buy real estate, not land
As a foreigner living in Vietnam, you can buy property or houses in the country. However, if you've ever thought about buying land and building your dream house on it, it's almost impossible. According to the provisions of Vietnamese law, land is the property owned by the country, so you can only buy construction works on the land, not the land itself.
In other words, the house belongs to you, but the land on which the house is located does not.
As a property owner, you can enjoy land use rights for up to 50 years in the form of a lease. The lease can be renewed without a rent increase. The property is yours indefinitely as long as you rent the land.

7. Capital needed to start a business
Apart from the start-up capital, to get licensed and start a business in Vietnam, there are no other financial requirements. However, you should have at least $25,000 in your bankroll.
8. Register Yourself with the Agency
As a foreigner, once you have moved to a place of residence, you need to register yourself with the local police. If you are a foreign tourist, your hotel or accommodation will do this on your behalf. The reason for self-registration is that the police know you live there and you will be held accountable if you break the rules.
9. Export of antiques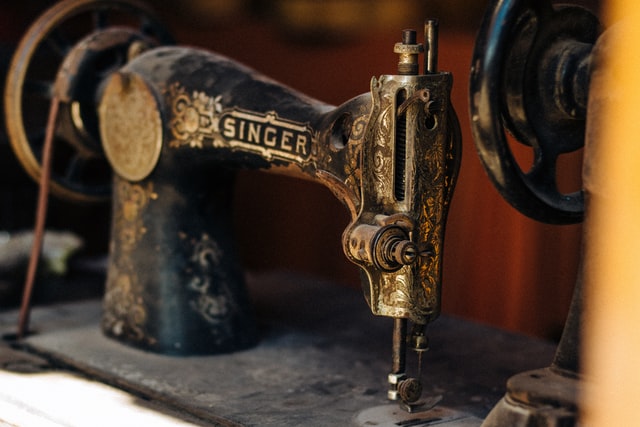 The fact that you can't bring home any antiques from Vietnam is not new. All cultural antiques and artefacts will need to be approved by the Vietnamese Ministry of Culture before they can be exited. No matter how much you love an antique that you've seen in Vietnam, it's illegal to export antiques from Vietnam without a license.
10. Trade in protected species
Vietnam is a member of the Convention on International Trade in Endangered Species of Wild Fauna and Flora. The government is doing its best to stop the illegal trade and prevent it from threatening the biological heritages of Vietnam and Southeast Asia. As a result, you will face long and painful jail time if you are found guilty of hunting or trading endangered or protected species.