Both tourists and ex-pats who live in Vietnam alike may be interested in visiting the cinema – tourists for the excitement of seeing a Vietnamese film – or watching a Western film as an escape from a downpour that never ends – and expats to keep up with the latest films at a bargain price! 
To help you with working out how and when to visit the cinema, this article will explore the main cinema companies, pricing strategies, membership offers, and the diverse range of films available in all major towns and cities in Vietnam.
The Main Cinema Companies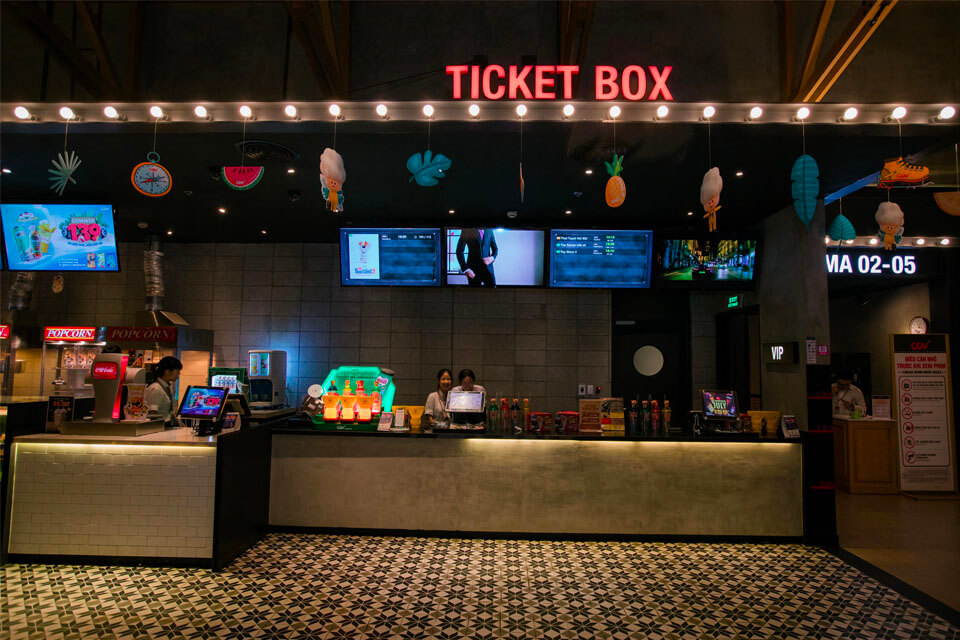 The cinemas in Vietnam typically have a selection of food and drinks for purchase in the cinema lobby
Although there are some small cinemas dotted around (especially in smaller towns) they tend to show only Vietnamese films – instead, if you are looking for Western blockbusters, there are some massive companies which have cinemas throughout the country. All of these companies offer comfortable seating and large reliable screens – making the experience very similar to cinemas in the West but at a bargain price! 
The cinemas typically have a selection of food and drinks for purchase in the cinema lobby and like cinemas around the world there is a strict policy on not taking your own food and drink inside.
CGV Cinemas: As one of the most prominent cinema chains in Vietnam, CGV Cinemas boasts state-of-the-art technology and numerous locations nationwide. Their cinemas are known for their comfortable seating, crystal-clear screens, and exceptional sound systems. CGV often features the latest Hollywood blockbusters, Vietnamese films, and international releases.
Lotte Cinema:  This chain is part of the South Korea's Lotte Group which has a strong presence in Vietnam with everything from hotels and shopping malls to cinemas. With plush seating and modern amenities, Lotte Cinemas provide a luxurious movie-watching experience. They showcase a wide array of films, including Korean releases, Vietnamese productions, and international hits.
Although CBV and Lotte are the two predominant companies in Vietnam, you can also find three other smaller companies : 
Galaxy Cinema: Galaxy Cinema is another popular choice among moviegoers in Vietnam, although you will typically only find this chain in major cities. It is slightly cheaper than the two main cinema companies and its niche is that it offers a diverse selection of films, from Hollywood hits to Vietnamese cinema. 
 BHD Star Cineplex:  If you are looking for something totally different then BHD Star Cineplex is for you. This chain often screens independent and art-house films alongside mainstream releases.
Mega GS Cinemas:  This is a Vietnamese cinema chain that offers a range of films, including local and international productions. It's known for its budget-friendly ticket prices, making it an excellent choice for families and students.
Pricing Strategies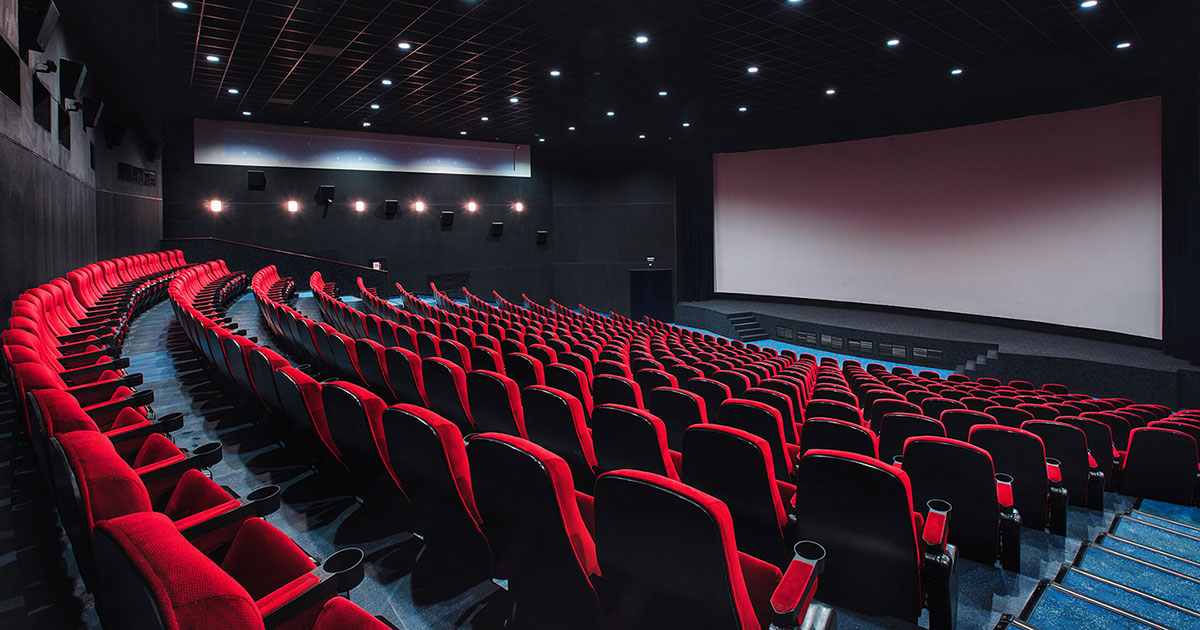 Vietnam's cinema pricing is cheap compared to the extortionate prices of the West
Vietnam's cinema pricing is cheap compared to the extortionate prices of the West, ensuring that everyone can enjoy a night at the movies. Tickets can be purchased online or in person. One great aspect that they have, is booking the actual seat – so you can have a look at where other people are sitting and then get a seat away etc.
Matinee Shows: Many cinemas in Vietnam offer discounted tickets for matinee shows, encouraging moviegoers to enjoy films during non-peak hours. These tickets are usually available for morning and afternoon screenings.
Student Discounts: Many cinemas provide discounted rates for students who present valid identification – for some this is on a daily basis, for others there will be special days when students can get a discount. 
Combo Deals:  A very popular offer is a combination deal that includes tickets, popcorn, and drinks at a reduced price compared to buying items separately.
VIP and Premium Seating: For those seeking an elevated experience, premium seating options are available at a higher cost. These can be incredibly luxurious and can include very reclining seats, blankets etc!
Membership Offers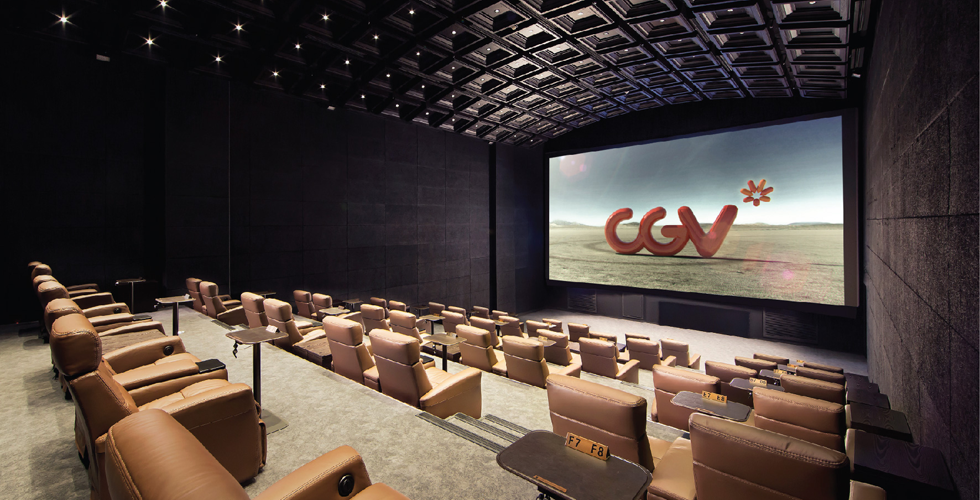 If you are considering visiting the cinema it is worth joining a free cinema membership programme
If you are considering visiting the cinema it is worth joining a free cinema membership programme – you can usually do this online (which is easier as little English is typically spoken at the cinema itself) and will only take a few minutes and require an email address as well as a Vietnamese phone number. 
CGV Membership: CGV offers a membership programme that rewards members with points for each ticket purchase. These points can be redeemed for free tickets or concessions. Members also enjoy priority booking and special promotions.
Lotte Cinema Membership: Lotte Cinema's membership programme offers exclusive discounts and promotions to its members. It includes benefits such as priority seating and advanced ticket reservations.
Galaxy Cinema Membership: Galaxy Cinema's loyalty programme provides members with discounts on tickets and concessions. Members can also earn reward points for future use.
BHD Star Cineplex Membership: BHD Star Cineplex offers a VIP membership programme that grants access to a private lounge, priority booking, and discounts on tickets and refreshments.
Mega GS Membership: Mega GS Cinemas has a membership programme that offers points for each visit, which can be redeemed for free tickets and snacks. Members also receive discounts on tickets.
Films on offer 
You will be very pleasantly surprised to see the extensive range of films on offer – with release dates very similar to the West. The Vietnamese like to keep up to date with films so with cheap cinema tickets and a wide range of films on offer, Vietnam is a cinema goers heaven! 
Hollywood Blockbusters: Hollywood films dominate the international cinema showings – these are shown in English (sometimes with Vietnamese subtitles) and at the cinema you can find leaflets about the film currently showing or soon be released (these are typically in Vietnamese but sometimes you can find them in English as well) 
Vietnamese Cinema: The Vietnamese film industry is much larger than you may be aware of. These films often explore cultural and historical themes, providing a unique perspective on Vietnamese society.
In conclusion, with a variety of cinema chains, pricing strategies, membership offers, and a diverse range of films, Vietnam's cinemas cater to a wide spectrum of movie enthusiasts. Whether you're a fan of Hollywood blockbusters, Vietnamese cinema, or independent films, Vietnam's cinemas have something to offer for everyone, all at bargain prices!